Plentiful Food And Playgrounds: The Hungry Fox Is A Haven For Families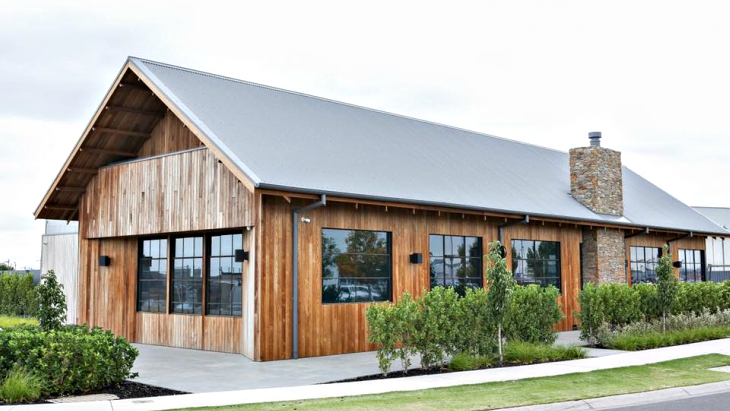 By: Natalie Roach, ellaslist explorer
The brand new Hungry Fox cafe in Essenden Fields ticks the main boxes when dining with kids! The top 3 boxes, in my opinion, are:
great outdoor playing area with room to run around for the kids
the food is of an excellent quality including the kids' meals
the décor is lovely and looks fabulous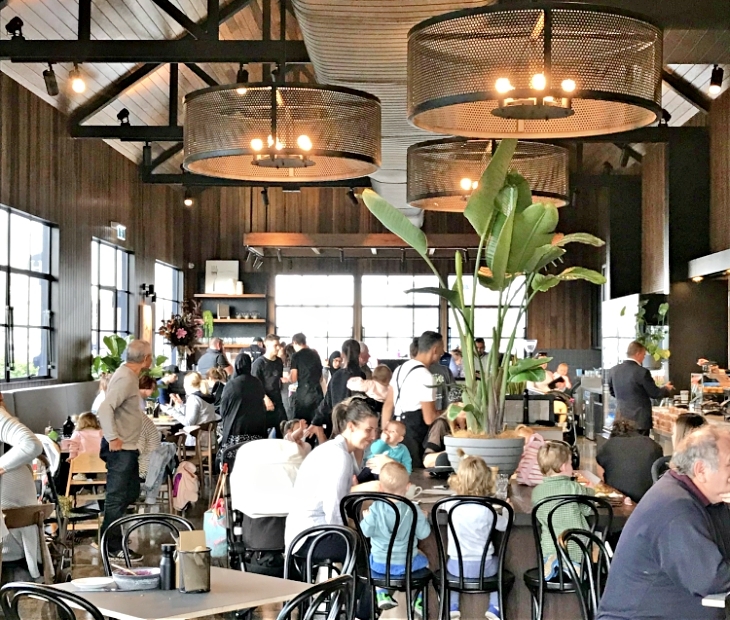 Great Expectations
This café has only just opened and is the talk of the North West of Melbourne. Run by the La Manna group expectations were high especially when it came to food. They haven't disappointed. The food was delicious and served in good size portions. La Manna got this right with décor that makes any parent feel like they are eating somewhere nice, rather than the usual play centre. The centre fireplace, art work and lighting all make for a great ambience. The café isn't just for those with families, there were lots of business people and adults without children there, too. The Hungry Fox appeals to a variety of clientele. But the highlight is obviously the kids fenced off playground!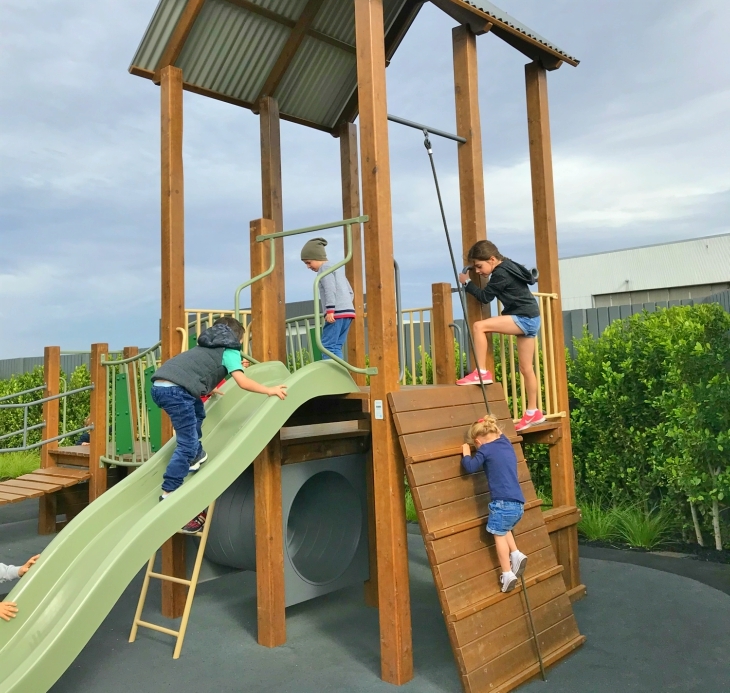 The Menu
La Manna did not disappoint, the food was delicious. The menu has quite a lot on it and everyone is catered for, including those with different dietary requirements. The coffee was great and worth the wait. The menu is well priced, and portion sizes are good, no one was still hungry at our table when we finished. There is an all-day menu plus a breakfast and lunch menu. There is also an option to get takeaway orders of coffee and already prepared meals, sandwiches, focaccias and baguettes. They offered lots of options for kids including eggs on toast, sausage rolls, cheeseburgers and fries, popcorn chicken and chips.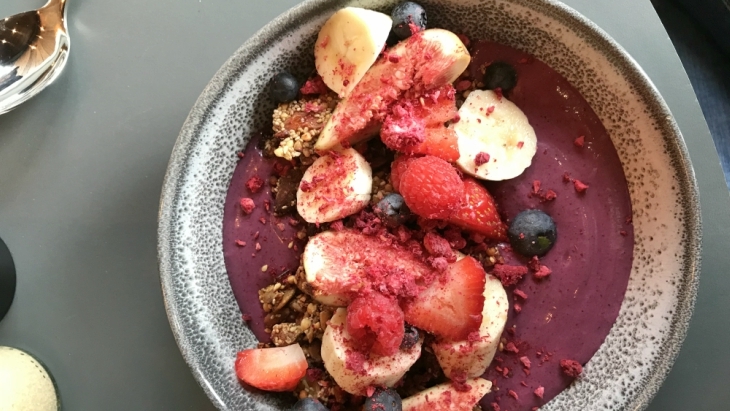 Our Recommendations
The kids cheese burger and chips were very filling and was a large portion size leaving enough for me to have few bites. It was exceptionally good and I'd consider ordering it for myself. The popcorn chicken that the table opposite me ordered looked very tasty so this might be on the list for next time we visit with the kids. The Acai Bowl was beautiful and fresh tasting with lovely fresh fruit including berries and figs.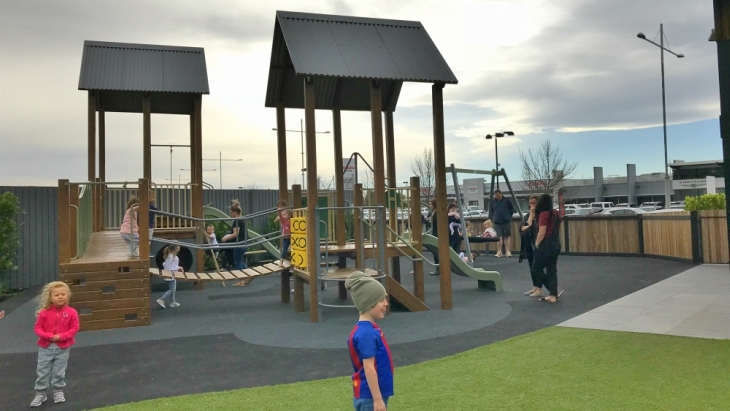 The Play Area
The play area is great and a highlight for families, it is fenced in, new, has lots of soft surfaces so I can't foresee any dangerous falls. It has enough room for the kids to run around and play tiggy and has great play equipment. There are outdoor bench seats if you just want to come for a takeaway coffee and a play.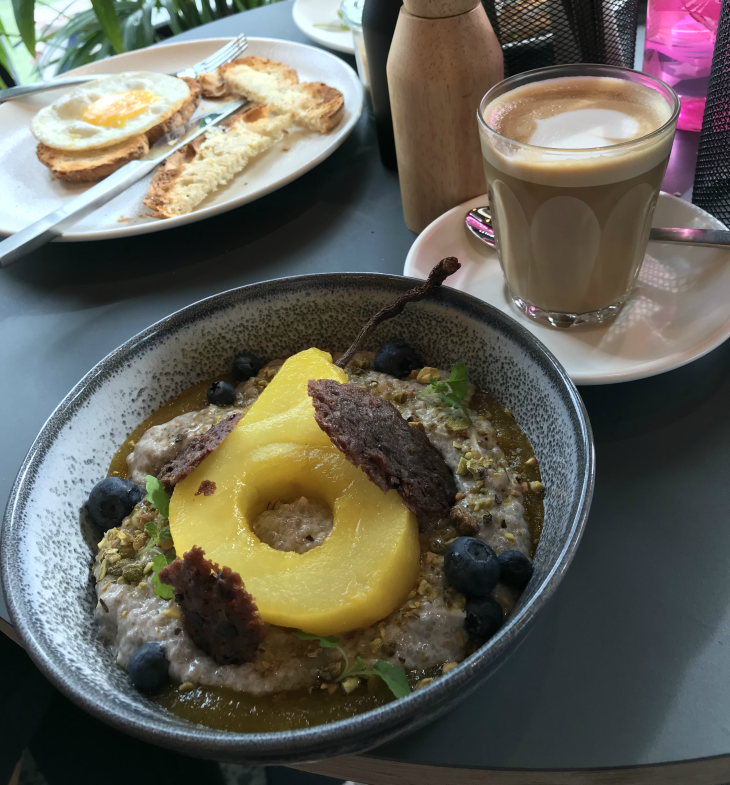 In a Nutshell
What makes the cafe kid-friendly: The playground makes this place an easy place to go to with children whether it is just for a coffee or for a meal it is truly a lovely place to be with kids.
Atmosphere: Warm, welcoming, casual but classy.
The Food: Excellent quality options for breakfast and lunch, the food was of a high standard.
Value-for-Money: Portions are good sizes and filling for both adults and kids
Who is the cafe best suited for? The outside area is great for those with young children from 12months to 10. Inside is more suited to those without children but children are very welcome. There is an atrium area where you can see the playground while eating.
What did you love? The set up outside is excellent for kids to have fun and play while parents enjoy their food. The food was a real highlight especially seeing it was great quality but I also loved the fact this was a really nice looking restaurant that catered for kids.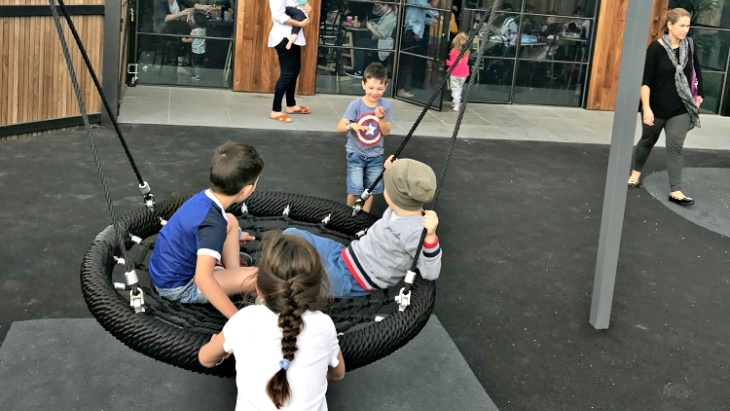 The Details
Opening Times: 7am- 3:30pm Mon-Sat. Closed Sunday
Phone: (03) 90279201
Address: 305 Wirraway Road, Essendon Fields
Website: No website as yet, check out their Facebook page.