Playing And Feasting At Chow Bella Cafe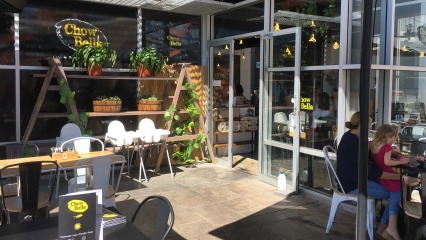 By: Amanda Lieber, ellaslist explorer
Chow Bella Cafe was definitely the perfect cafe for two active children to run around freely whilst the mums caught up on some much needed conversation time.
When we first walked in I didn't know what my son was so desperate to see outside, I was distracted by the amazing array of decadent desserts on display. Then I noticed why he was jumping up and down, the children's play area right outside the café. We were both delighted by this sight!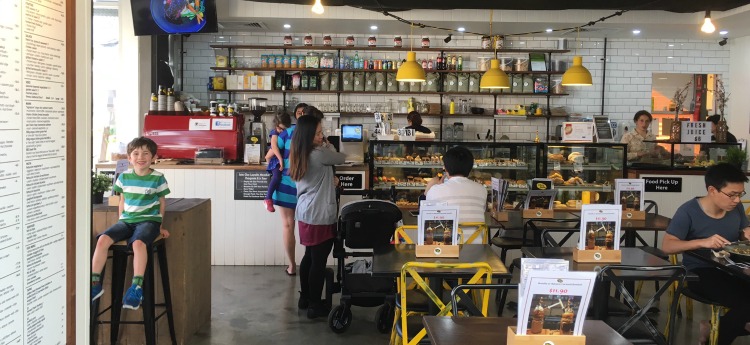 Awesome Shaded Play Area

It's a shaded area (hurrah) enclosed by a glass fence. The gate, which has a low latch can be opened by children (approx. 5 and above) is on the opposite side to where the café seating area is. Where we sat we had a good view of the gate.
We sat in the shaded outside section of the café and watch the children play. It's a small enough play area that you can stay at the tables and just watch your children. A great little area with a rope climbing obstacle course, a slide and a few other climbing frames. All the equipment is low, suitable for younger children.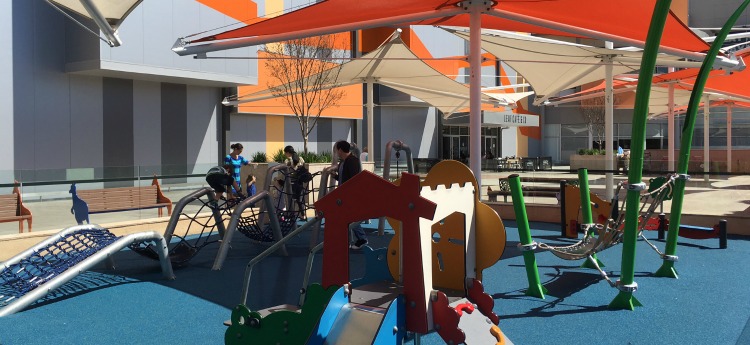 Extensive, Delicious Menu

They have an extensive menu with a range of food influenced from different cultures. You can order anything from sandwiches, seafood, salads, 'soul food' and vegetarian. It took us a few minutes to decide what to order.
I had a salad (black rice, quinoa, seaweed, topped with poached egg $14.50) this was delicious, however, I felt that there was a bit too much salad dressing which overwhelmed and drowned the salad and flavours. My friend had the Korean fried chicken burger (brioche, crisp fried chicken, slaw mix, aioli $14.90) she said it was delicious, spicy and also a bit over sauced.
The kids meals ($9.00 including a juice) we opted for the usual chicken nuggets and chips, they also have spag bol, fettuccini boscaiola and fish and chips.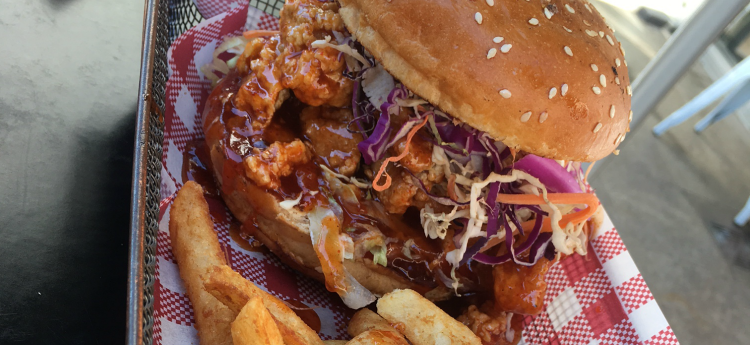 For The Serious Chocoholics: I dare you to try a Nutella Bomb, a very chocolatey milkshake, topped with a sugar doughnut, accompanied by a syringe filled with chocolate. The rim of the glass is smothered with Nutella and chopped hazelnuts. I advise sharing this delicious drink, we had 4 straws and still didn't get through it all!!
If this seems too much, never fear, they have Frappes: Nutella, salted caramel, Turkish delight- I think I'll have to work my way through their menu.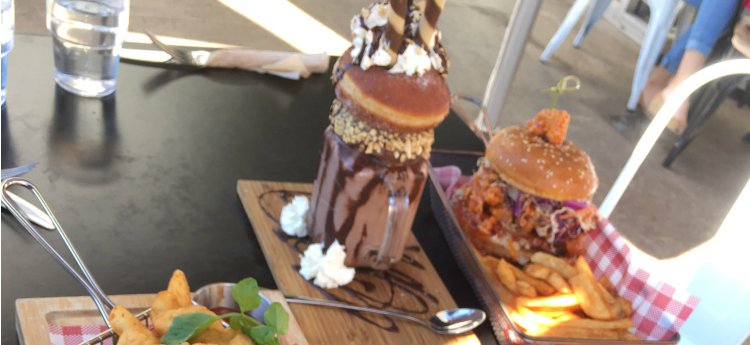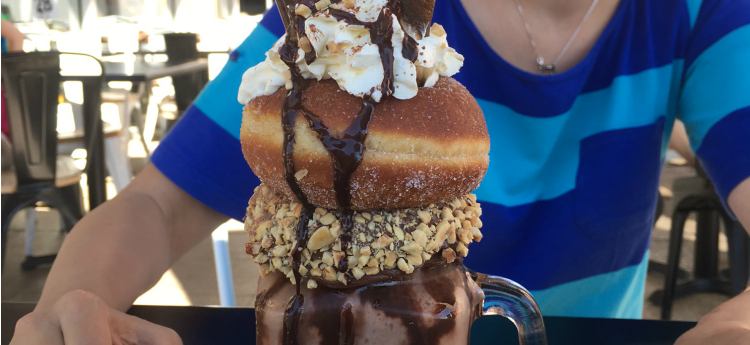 Their food is presented on wooden boards, the chips are in wire baskets with handles, and they have red and white checked serviettes. Milkshakes are served in old style milk bottles with little handles, they have small ones for the kiddies and larger ones for the adult.
You can tell a lot of love and pride has gone into their meals, with their attention to detail.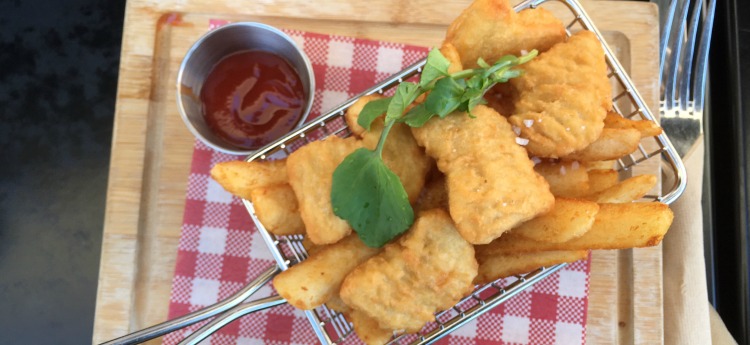 The Kids' Verdict

They loved it! Especially the play area. They ate a bit, ran off to play, came back for more food, went off to play again, this gave them a bit of independence and freedom, whilst still under the watchful gaze of chatting mums.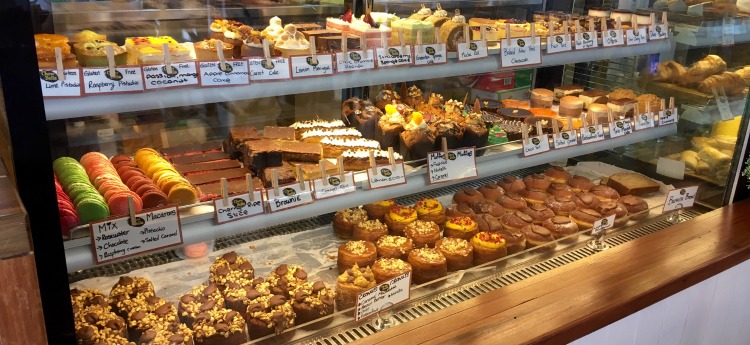 Top Tips:


Toilets are not that near the café (if you have a child desperate for the loo)


Chow Bella Café is close to Blaxland Park (well worth a visit!)


The café is located in the shopping centre. I initially though it was on the road, we were looking for the exit to the centre when we spotted the café


They have 4 high chairs available


You can reserve your table, walk-in, have takeaway or delivery, they offer catering and you can host your party at the café, anything from weddings, christenings, fundraising, team building etc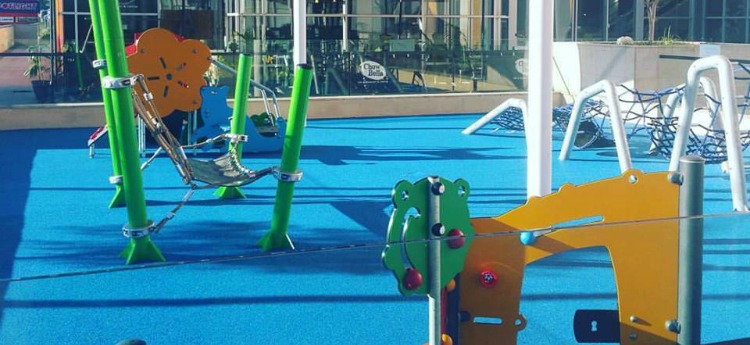 Source: Chow Bella Cafe Facebook
In a Nutshell

What makes the cafe kid-friendly: Without a doubt the play area.
Atmosphere: Relaxed and pleasant.
The Food: There is definitely something for everyone! Two flavours of help yourself water available, we had orange and mint.
Value-for-Money: Generous portion sizes.
Special features and Fun bits: Delicious milkshakes and that dessert cabinet.
Who is the cafe best suited for? Everyone! A great spot to catch up with friend and family or just have a quiet meal on your own.
What did you love: Short waiting time for the food. The staff are so friendly and helpful, which definitely added to the overall experience of the café.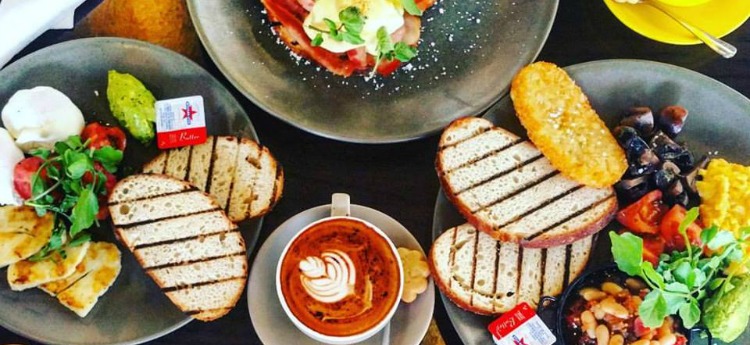 Source: Chow Bella Cafe Facebook
Stuff You Need To Know

Opening Times:
Mon-Wed: 7:00 am – 7:00 pm
Thu-Sat: 7:00 am – 9:00 pm
Sun: 8:00 am – 9:00 pm
Phone: (02) 9748 8802
Address: 92 Parramatta Road, Lidcombe
Parking: Loads of free, shaded parking as the café is situated in a shopping centre.
Amenities: Public toilets are located about 150 metres away from café, behind the escalators, ask the friendly staff.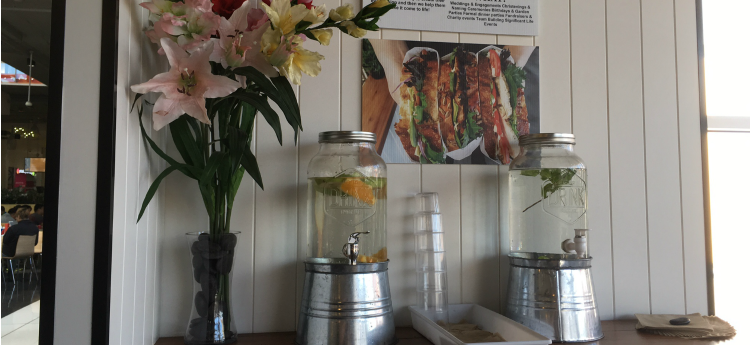 Check Out Some More Kid Friendly Cafes On ellaslist