Play Studio: A Brand New Boutique Indoor Play Centre Has Opened In Sydney
Mums & Bubs
Toddlers
Preschoolers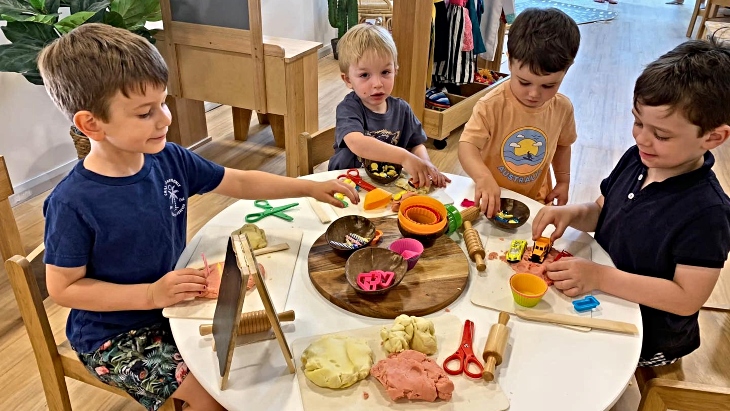 Parents of little ones, rejoice! If you're always on the hunt for new places to entertain your tiny tots, we have some exciting news for you. There's a cool new kid in town!
Designed with children and their parents in mind, a beautiful new boutique play centre has launched in Bondi Junction. Play Studio is dedicated to giving young children a place to be creative, imaginative and social, driven by a mission to deliver top-quality play experiences that encourage them to have fun and make friends while learning new things. Play Studio is a brand new concept for indoor play centres in Australia, establishing an innovative enrichment hub centred on a cornerstone of community.
The mum and dad duo behind Play Studio have consciously created a space where you can meet up with friends and build new connections while your children are engaged in an immersive environment that is equal parts enjoyable and educational.
With a passion for Early Childhood Education, Play Studio is a wonderland of sensory play, messy play and open-ended play that cultivates self-directed exploration and learning, harnessing the crucial period of brain development in under 5s. They have a team of experienced and caring teachers on board to interact with your kids, tapping into their innate curiosity and imagination so they can research, invent and create, getting the most out of every experience.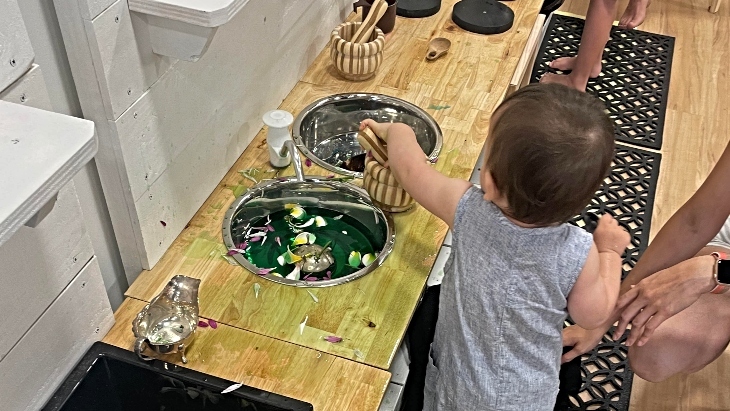 Play Studio offers awesome Open Play sessions you can attend with your child or you can enrol in a weekly class (with plenty of playtime afterwards!). Inspired by the Reggio Emilia philosophy, the studio space changes every week with different learning environments so children can explore a fresh, new world each time they come.
The vibrant Play Studio is equipped for endless role-play and open-ended activity to spark little imaginations and give them the freedom to express themselves. With lots of new, messy materials to discover, children are encouraged to lead the way - honing their interests and discovering new passions.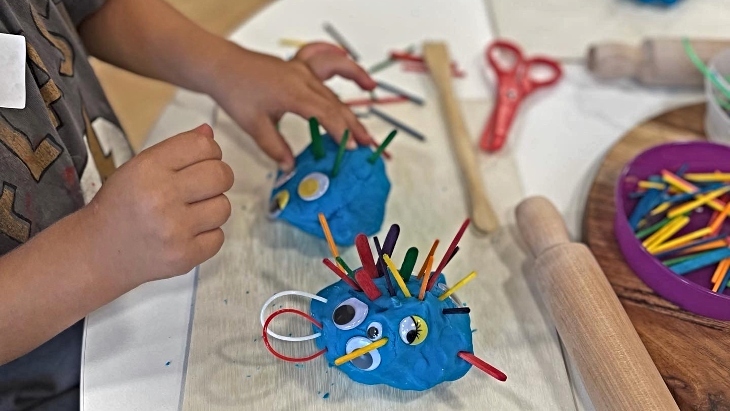 Play Studio is bursting with engaging sensory activities like play-doh, kinetic sand, natural materials, arts & crafts and working pump taps for water play. There is an incredible sandpit, a huge custom-built indoor mud kitchen, gorgeous handmade dress-ups, an irresistible home area, a dedicated infant area and a place for epic construction. Play Studio has all the messy activities you don't want to do at home!
In addition to the abundant free-play, Play Studio hosts enriching curated group activities and studio sessions including music & movement, baby sensory, creative arts and toddler creative playgroup. This gives children the opportunity to slow down and focus on a core skill that they can grow over time.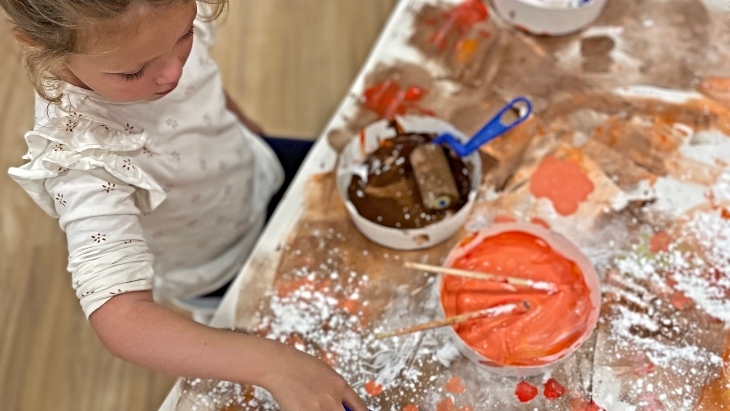 Play Studio Play Sessions
Art + Play
Combining creative arts and open-ended play in the bespoke studio space, the awesome session starts with a group activity inspired by famous artists and artworks. Children will explore different art materials and methods of creation, followed by open play.
Sing | Dance | Play
Combining music, movement and play with the wonderful teacher Cara from Ukebebe, little music lovers can dance to the beat of their own drum with an active 30-minute session followed by imaginative open play.
Preschool Time
Designed to engage and inspire curious preschoolers aged 3-5 years old, these sessions are all about challenging play environments where children are encouraged to explore new materials and dramatic play experiences. Preschool Time drop-off sessions are coming soon!
Toddler Creative Playgroup
Toddlers 12 to 36 months will have a fun, creative self-directed play session just for them with focused sensory, craft and creative activities on hand in the beautiful Play Studio.
Baby Exploration + Play
Tiny Tots from newborn to 13 months will experience the joy of movement and a sense of connection, with activities that nurture social, emotional, cognitive and physical development such as finger and lap plays, sensory play, music, dancing and relaxation.
Open Studio
Children get free reign over the whole studio to create, investigate and make friends. Each session offers curated sensory play experiences and 'invitations to play'.
See the full Play Studio schedule.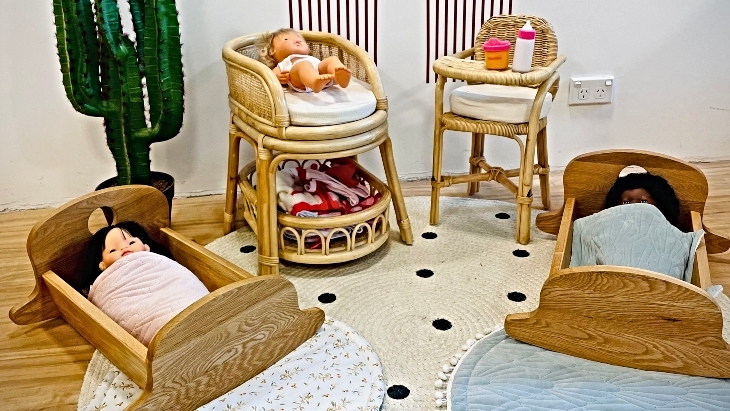 Enrolment Options, Casual Visits & Multi-Session Packs
Play Studio welcomes children 0 to 5 and their carers to connect with other families and become part of their community. Enrolment is flexible so you can choose whatever session suits you each week:
Baby Exploration + Play
Get 1 x Baby Exploration + Play class per week. You can choose the class times that suit you.
$25 per week
Experiment
Get 1 x Play Studio session per week. Choose whichever session you like from art to creative play, music and dance.
$27 per week
Play Everyday
Get unlimited Play Studio sessions per week. Choose the session times that suit you each week.
$69 per week.
Play Studio Drop-In
Come into Play Studio for a creative, fun session with this 1 session casual pack. Valid for 6 months.
$29.50 - a one-time purchase
$140 - 5 pack
$280 - 10 pack
Referral Rewards
Play Studio is offering a $30 account credit for referrals - a great way to bring a friend and get rewarded.
Play Studio aims to give your child the best start, ensuring optimal educational and emotional success and wellbeing during the critical early-learning period of their lives. They are equally committed to providing a safe and clean environment for your family, so the studio is fitted with two HEPA air filters that remove over 99% of airborne viruses and conduct small group sessions with fully Vaccinated staff, following all NSW Health guidelines.
Play Studio is at 155 Oxford Street, Bondi Junction.
Find out more about Play Studio and book your session now!
More Fun For Kids
The Best Kid-friendly Cafes in Sydney
Six Kids' Hampers You Can Get Delivered
The Best Sensory Boxes in Australia
Have you signed up for our newsletter? Join ellaslist to get the best family and kid-friendly events, venues, classes and things to do NEAR YOU!