Pizza Hut To Hand Out 10,000 FREE Margherita Pizzas THIS WEEKEND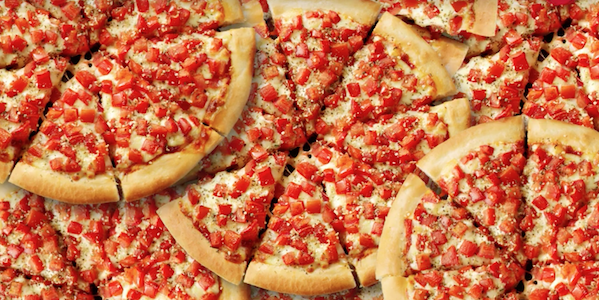 Pizza Hut wants to kick your weekend off right. In response to rival Domino's decision to axe its Margherita pizza from its menu, Pizza Hut has retorted with an enticing offer. According to its Facebook page, Pizza Hut is offering 10 FREE Margherita pizzas to the first 10 customers each day this weekend.
The post reads: "To get your free pizza simply head to your local Pizza Hut and be one of the first 10 customers each day (Fri, Sat & Sun) to order your free Margherita, but remember you must be in the store to pick it up! True story!"
10 free pizzas to 10 free customers in stores across the country. Seems like pretty ingenious marketing to us. I mean, is there anything better in the world than free pizza?
Domino's seems to have regretted the move and retracted its decision in a post on their Facebook page reading, "Australia, we've heard you - the Margherita is staying on the menu if you want it! Order now and save the Margherita."
Love pizza? You might want to check out this article next: Six of the Best Sydney Pizza Experience for Kids