Pawssum - Vet Services That Come To You
By: Yvette DuBourdieu, ellaslist explorer
Come-to-you-at-home services are launching everywhere. There are entrepreneurs and companies building app-based services to take the pain out of booking and doing practically every household task from shopping delivery, takeaway, cleaning, storage solutions and doctors. For time-poor families these convenience apps are being welcomed with open arms and the latest to enter the market is 'at home pet-services'.
Pawssum is an easy app based service that connects local pet owners with local & respected vet clinics, offering you the convenience of in-home treatment 7 days a week.
Tears All Round

Going to the vets with our cat George is hardly a smooth affair. For a start it normally involves taking a few hours off work or giving up a weekend morning – and it's pretty stressful for everyone – it normally goes like this…
30 minutes of catching and trying to get George into the travel box – the second he sees it he hides under the bed. Once we eventually tease him out, getting him into the box is a comedy act in itself involving at least two adults, as George morphs into some massive, splayed flat, sharp clawed, bitey creature. Everyone walks away with a scratch or 10. Then comes the saddest cry you've ever heard whilst in the car to the vets. This leads to our 8 yo crying because George is crying and the 3yo crying 'cause the 8yo is crying.
All up it's a 2-hour drama we all could do without so when George's vaccinations were well overdue ('cos no one wanted to do the vet run!) - we were up for trying an alternative solution – off to Pawssum.
Set Up – A 5 Minute Job!

Set up and first booking was super simple…


Download from the App Store or Google Play.


Enter your details, payment details and pet details including photos – 5 minutes total.


Choose the service you want – we chose vaccination.


Choose the appointment time – and that's it!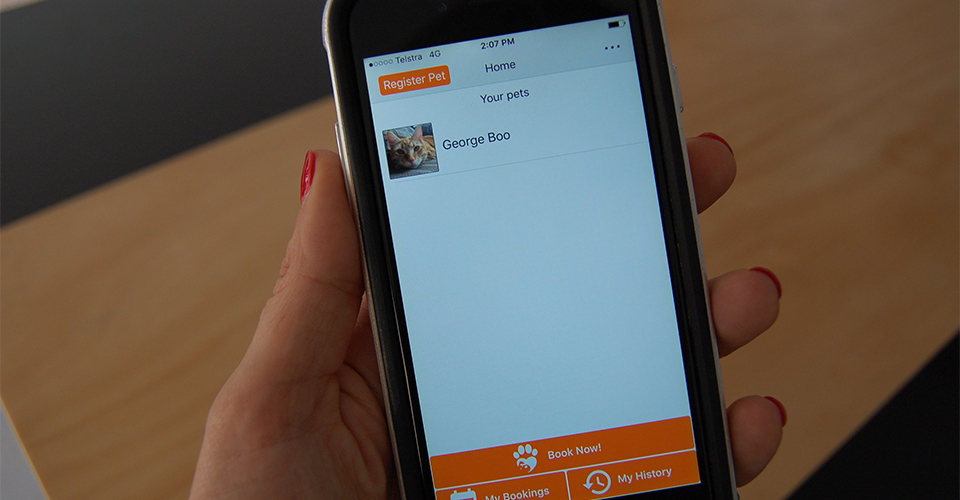 A Gentle Experience

The day before the appointment, Josie from Animal Doctors who had been assigned to our first job, called to introduce herself, checked we were still good for the house call the next day and asked if we needed anything brought to the house like special diets. Good service!
The next day Josie arrived smack on time. She was lovely. We had a quick chat about George, and got set up with a towel and check-up equipment on the kitchen table and then went to wake George up from his nap.
Josie started with a full examination – coat, teeth, claws, eyes, temperature, heart, lungs, tummy and glands. Being in his own surroundings George was really chilled by the whole thing. Slightly wide eyed at having a thermometer up his bottom – but who wouldn't be! Josie then wrapped him up in the towel to feel a bit cosy for his jab, and it was all over – super gentle, no trauma, not a murmer, no crying – winner!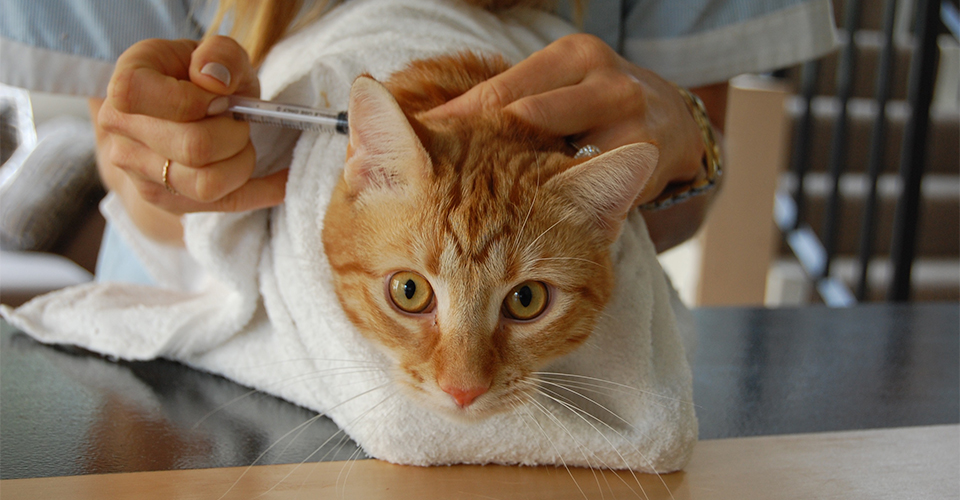 Pawssum bring an itemised invoice with them on the day based on what you've booked. If you have any more services, this is adjusted afterwards. After the service your payment is automatically taken and history added to your account.
Now that we're all set up my next booking can be done in three clicks. The history is all there and I have the option to use the same vet again or any other clinic that suits the appointment time I need.
Services Offered – Lots!


Sick Pet Exam, Annual Check-ups, Vaccinations, Eye and Dental, Tick and Flea Control, Medication and Diet Reviews and lots more.


Something to note is that they also offer an at home euthanasia service for pets who are at the end of their life which can only be a much more peaceful experience for everyone in the family at a very sad time.
The Costs
There is a $99 call out fee for our appointment and includes a standard health check up – it's a bit more expensive than our usual vets check-up fee by about $20, but I also have to pay for parking when I go – and it takes up a couple of hours of my day. All up for the time saved and the convenience and zero stress for George, the kids and me! I'm more than happy to pay the extra for the convenience. Vaccinations, medications and other services supplied are on top of the call out fee.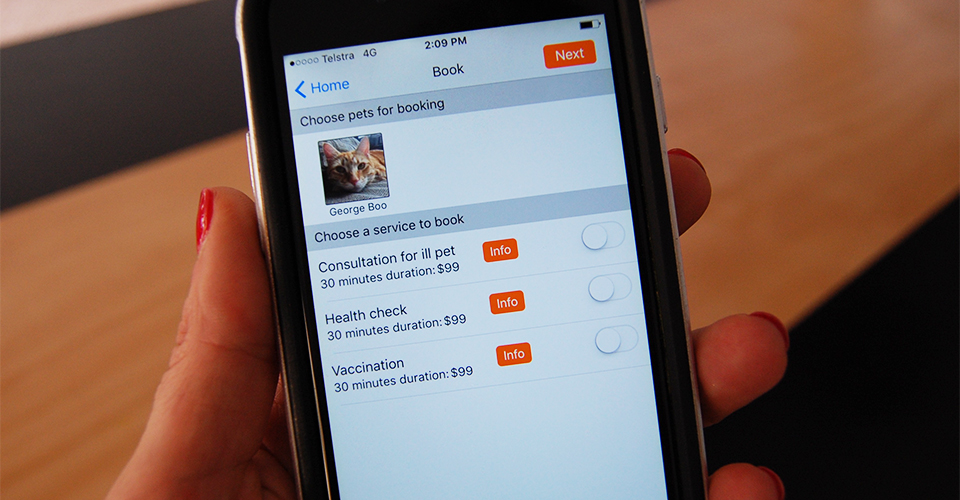 The Highlights of Pawssum


Gives you access to in-home vet services from 9am until 9pm every day of the week – really convenient, perfect for working families and because you can draw from more than one vet clinic – you get a wider choice of appointments times to suit you.


The experience is substantially less stressful for your pet (and you!)


App is simple to navigate – easy to set up your account and pet details.


All your pet history is stored for you on your phone – forever. No matter which vet you use next time.


With every booking you collect 'Paw Points' which gives money off future bookings. $99 gives you $9 off your next appointment.


Pawssum also donates $2 of their call out fee to Sydney Dogs and Cats home &

RSPCA

– cute!


More exciting services on the way including pet-sitting and walking services and even Uber transport – ideal for any pet owner who is less mobile or for those who don't have a car.
Want To Try It?
Check them out here or Download Pawssum from the app store or Google Play Store to get started.
Reviews
That is an amazing idea. We have doctors coming to the home. Why not vets? Why didn't someone think of this earlier.