Pat a Cat on a Mat at Melbourne❜s Cat Cafe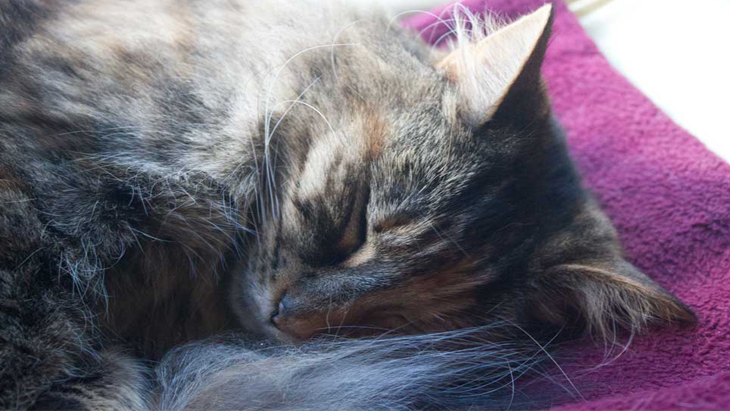 By Stacey Roberts, ellaslist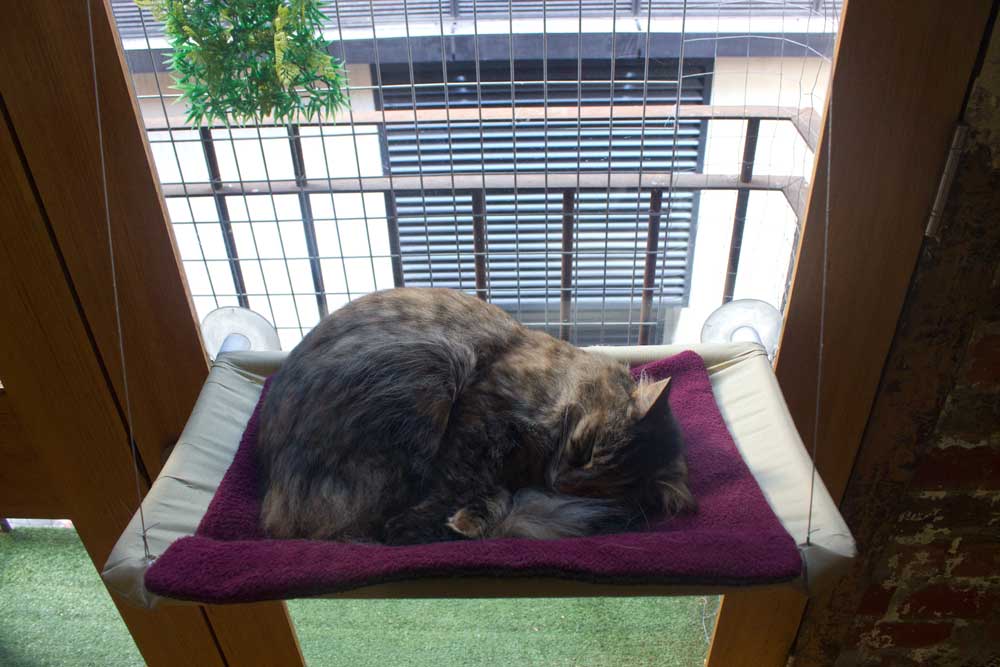 Hidden away down one of Melbourne's famous CBD alleyways is a coffee and cat lover's dream: a room full of furry felines with tea, coffee, and treats delivered to your couch.
A home and haven for 16 rescued kitties since 2014, Melbourne's Cat Cafe was the first of its kind. The aim was to create a unique social experience where customers can chill out with cats and coffee in a relaxing environment, to the benefit of both! The Cat Cafe has worked closely with The Lost Dog's Home, in North Melbourne, and the Geelong Animal Welfare Society, in Geelong, in both rehoming the kitties and increasing awareness of the plight of rescue animals (and how awesome it is to add them to your life).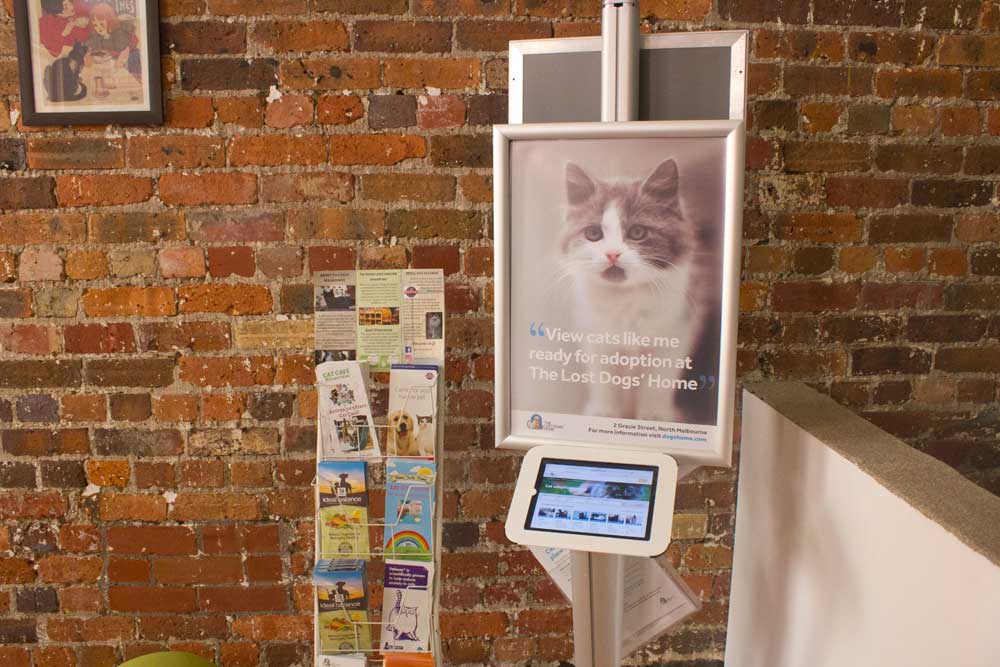 There are two levels to laze about in veritable splendour, with comfy cushions and couches on the ground floor (there's even video games and books) and the upstairs cafe area with tables and chairs. The cats have the run of the place, with every nook and cranny perfect for a feline nap, and they have their own internal staircase to access each area.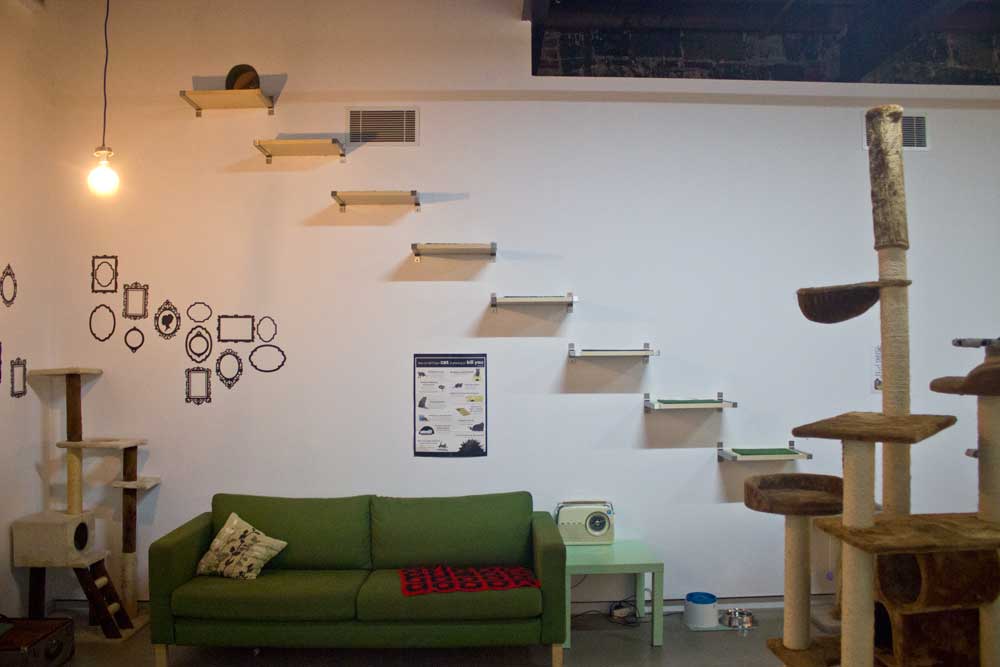 For a kitty hug with a side of latte, you will need to book online in blocks of one hour for $12 (cafe treats extra and ordered in-house). If you prefer your cats snoozing or full of beans, you can pick and choose which hours will align with the cats' schedules:
The cats have a structured routine each day which means there are hours that they are more sleepy or active in. For more alert and playful cats we would recommend the 10am, 12pm, 5pm or 6pm sessions. The sessions from 2pm to 4pm are generally when the cats are mostly asleep. Cats sleep for 18 hours a day on average so if you want a calm and relaxing session book in for the sleepy times, or if you would like a more interactive session we strongly recommend the hours outside of 2-4pm.

Oh to be a cat and sleep for 18 hours…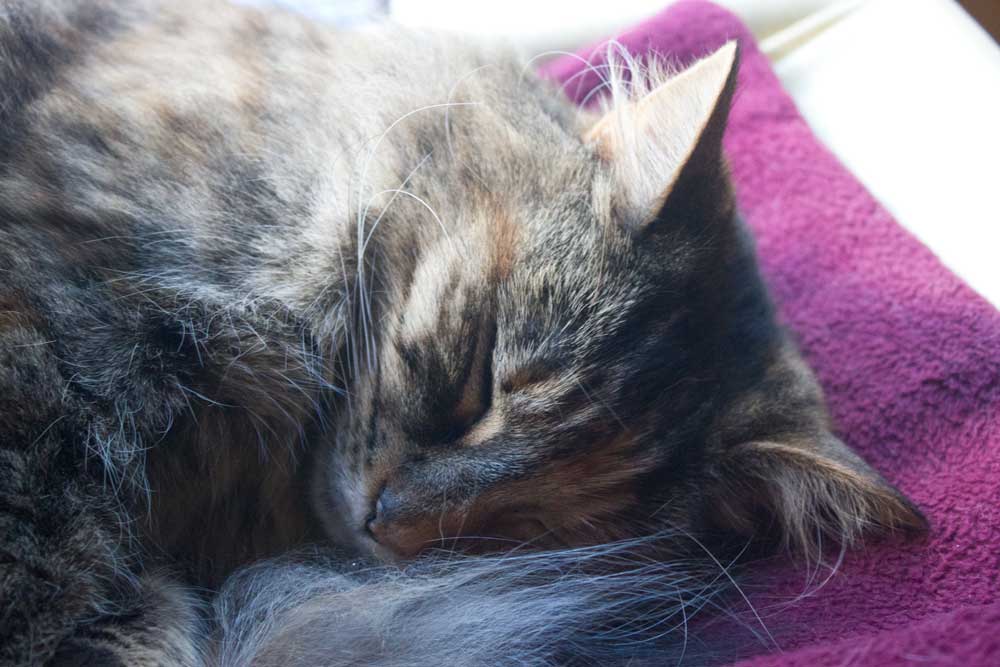 Bear in mind the Cat Cafe is for ages 8 and over, and you will need to make a booking for everyone in your party.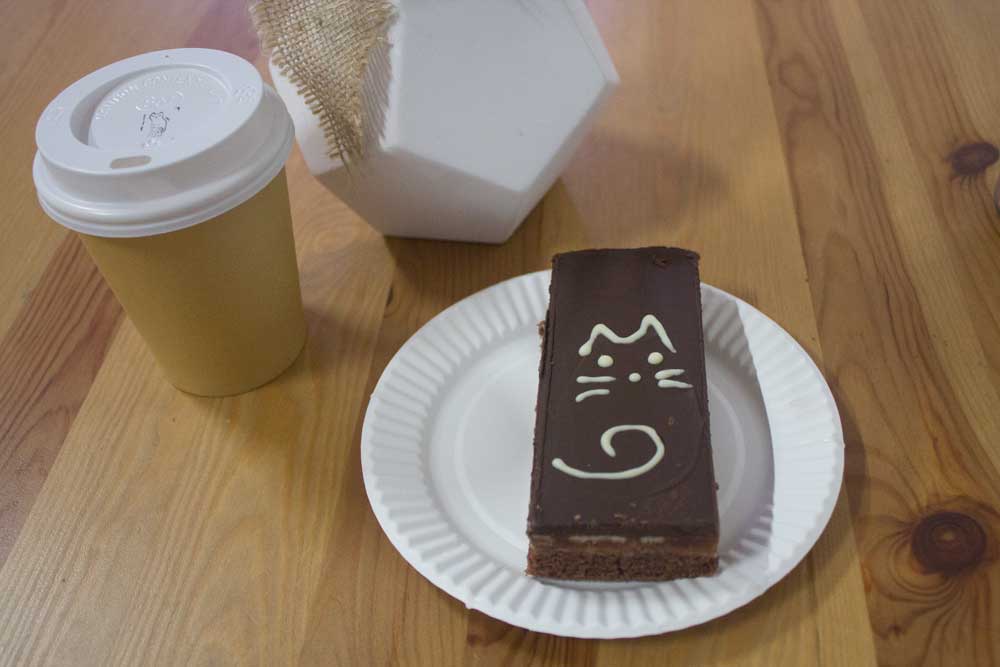 The snack menu is brief, as it's all highly regulated by the city council, but tea, coffee, cold drinks, hot chocolate, chips, cookies, cakes and snacks are all available and probably the most affordable in the city!
You might like to stop by the shop on the way through to pick up all your cat-themed essentials (the Crazy Cat Lady action figure was pretty relatable, If I'm honest), or items like beds and toys for your kitties at home.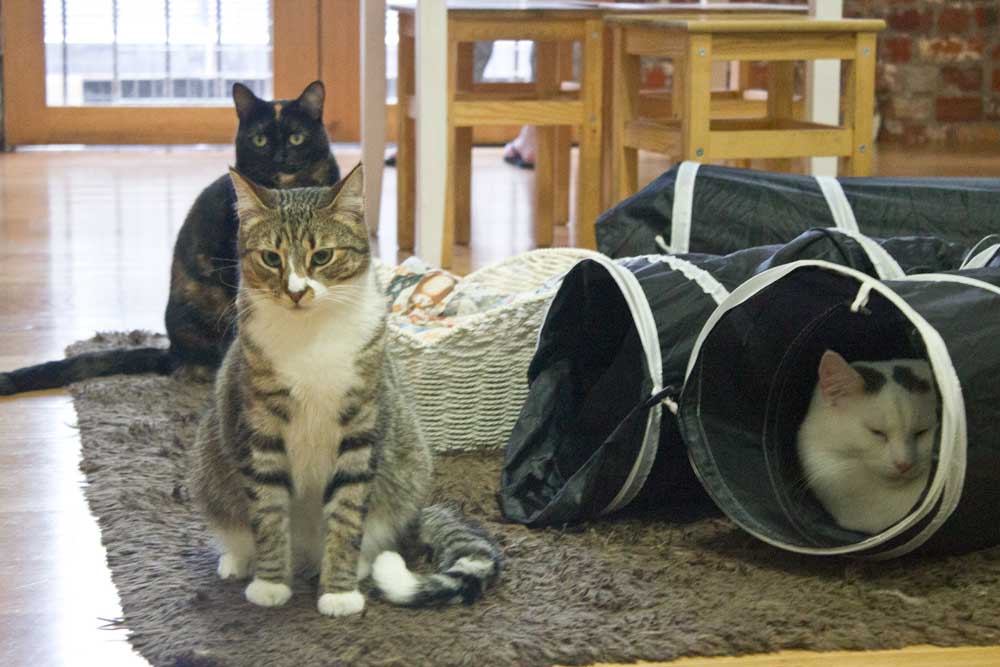 Science says that interacting with cats can lower high blood pressure, stress, depression and anxiety, so don't delay: de-stress with a roomful of cats today!