Own Your Own Aussie Island- For Less Than An Apartment!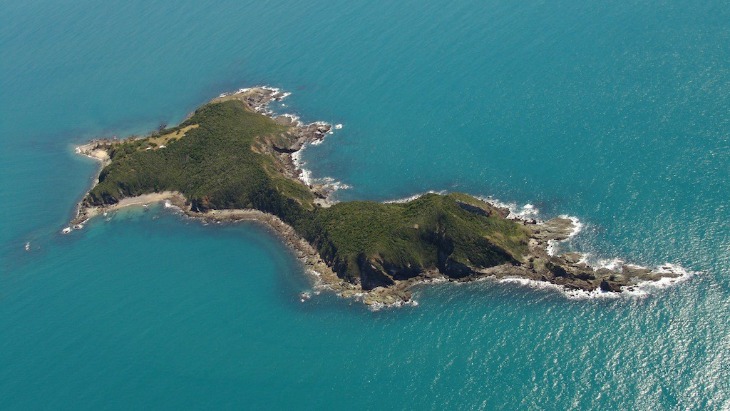 By: Phoebe Ackland, ellaslist
We'd choose sizzling in the sun with a cocktail in hand on our own private island over getting burnt by the red-hot Aussie property market any day!
Aussie homes and apartments are so sky-high in cost these days that it is literally cheaper to buy your own island! There's currently a tropical island off the Capricorn Coast in sunny Queensland that's selling for under $500,000- that's cheaper than most homes and apartments in Sydney.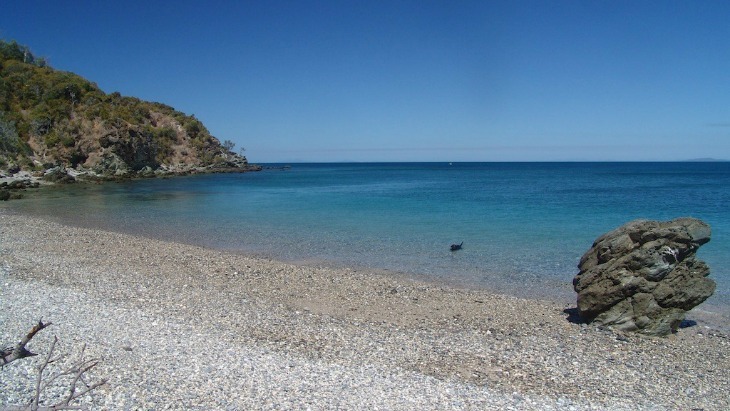 Weclome To Wedge Island
It's called Wedge Island, and its price has recently been slashed from $850,000 to $495,000 to catch a quick sale. According to MYGC, Australian Islands Agent Richard Vanhoff said that is is being sold by its group of bachelor, party boy owners who are settling down moving onto less extravagant things. This once-upon-a-time party island has all-weather mooring, a 15,000L rainwater tank, tents and camping gear, a bio-toilet, gas hot water, a 15kva generator and a TYM tractor with a mower and 4-in-1 bucket.
According to Australian Islands, it is just a 5km boat ride to the mainland to stock up on supplies, the waters surrounding the island are full of fish and crayfish for a spot of fishing, and the sunsets are supposed to be incredible.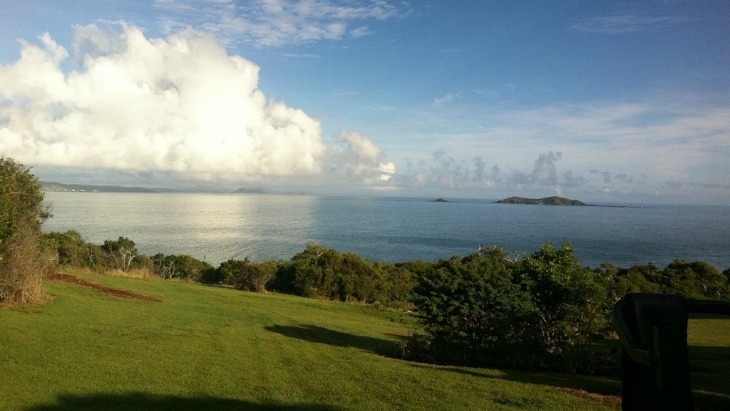 In The Market For An Island?
Looking for an island that's a little more exotic? You'll be pleased to know that there are some gorgeous international private islands that you can score for less than the price of a Sydney-side apartment or home. Private Islands Online lists them all, so here are a few of our faves, all sitting below the median Australian house price.
1. Little Harvest Caye
Located in Belize, Central America and selling for just AUD $494, 325. This is a fully-developed, 1.5-acre private island that looks live a villa in a top class hotel. Not a bad second home, in our opinion. More information here.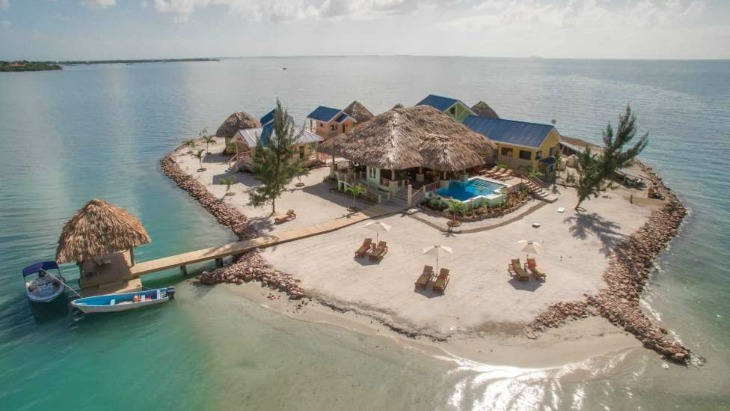 2. Motu Pakirikiri
This island is located in French Polynesia and could be yours for just AUD $491, 703. It is a non-developed 3.6-acre island with dolphins teeming in its surrounding waters, bordered by a turquoise lagoon on one side and the South Pacific Ocean on another. For an authentic Bear Grylls experience! More information here.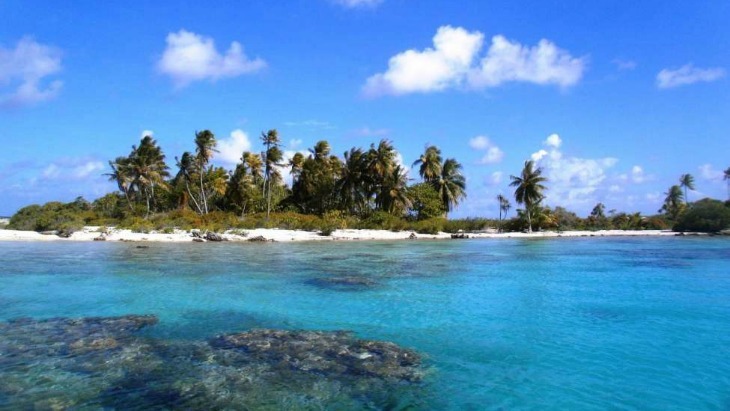 3. Fairy Island
In Wisconsin in the United States, this fairy tale island could be yours for AUD $461, 370. This developed 1-acre wooded island will have you fishing, swimming, boating and reclining. It has a 40-foot long pier, two bedrooms and super quaint interiors. More information here.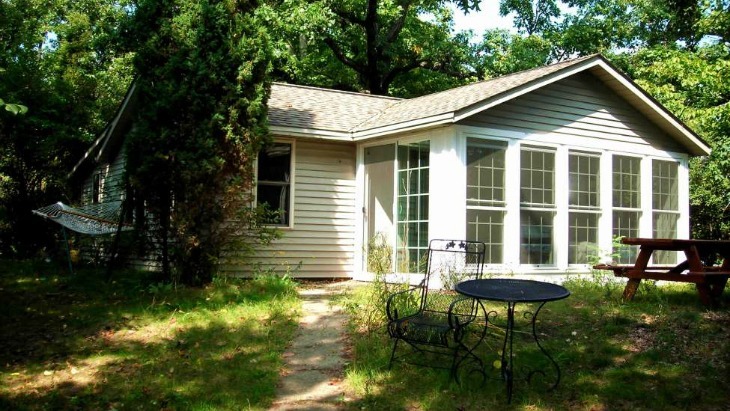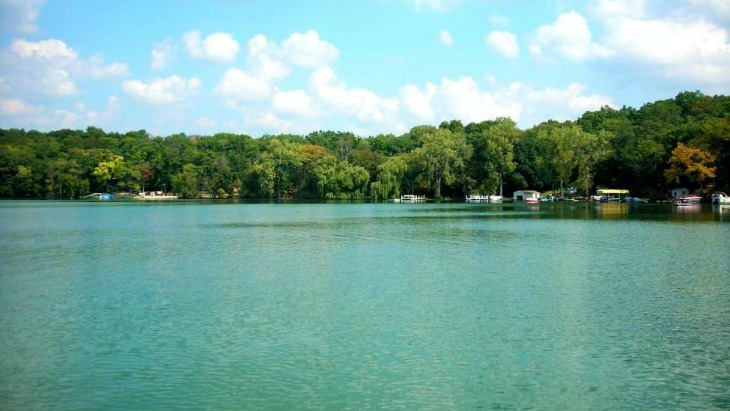 4. Aleutkina Island
This private island can be found in Alaska in the United States, and could be yours for just AUD $391, 505. It is a whole, 1.81-acre undeveloped island where you will enjoy spectacular 360-degree water views, heaps of wildlife and your own mini forest full of cedar and spruce trees. More information here.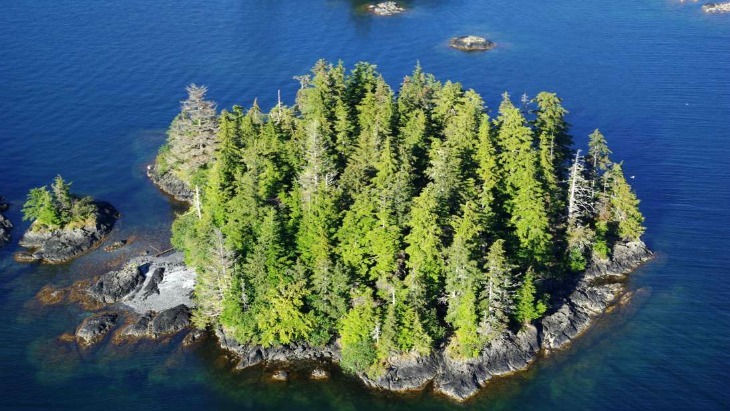 5. Harbour Island
This private island in Nova Scotia, Canada could be yours for AUD $373, 963. Fully developed, this island comes with a private wharf, huge wraparound deck, and a 2-storey log cabin with cathedral ceilings, a full bath, a den and all the extras. More information here.