Olaf❜s Frozen Adventure Coming Soon!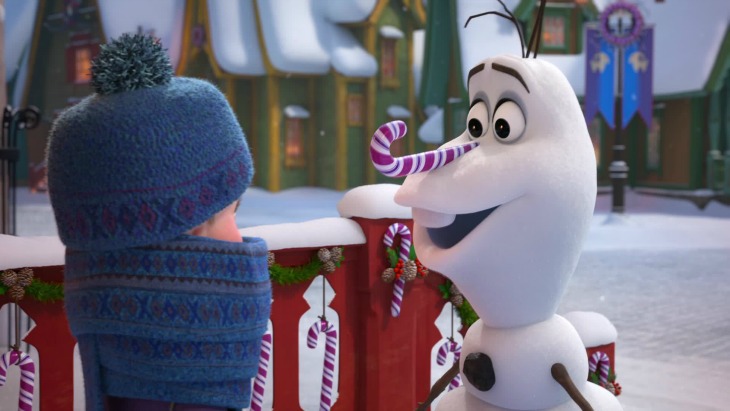 By: Phoebe Ackland, ellaslist
We just can't let it goooooooo! Although it's chilly in Sydney at the moment, by the time the warm weather rolls back around, we will have another Frozen tale to ice up our screens, this time in the form of Olaf's Frozen Adventure!
Coming to theatres this November, this mini-featurette (21 minutes long) will preview before Disney Pixar's new animation Coco (watch the trailer for that here). Finally, Olaf gets his turn in the spotlight! Check out the exciting preview:
Source: Walt Disney Animation Studios
Prepare Your Kids For A Magical Holiday Season
Originally set to premiere on ABC as a television special, it was decidedly too big for the small screen. All we know about the storyline so far is that it won't feature Anna and Elsa very heavily- only to explain that because of their separation, their family never made any winter traditions of their own. As a result, Olaf goes door-knocking with Sven the reindeer, meeting new families of Arendelle and uncovering how they uniquely celebrate this magical time of year. We've noticed that the featurette will focus on winter rather than Christmas, but we're sure that won't make it any less spectacular.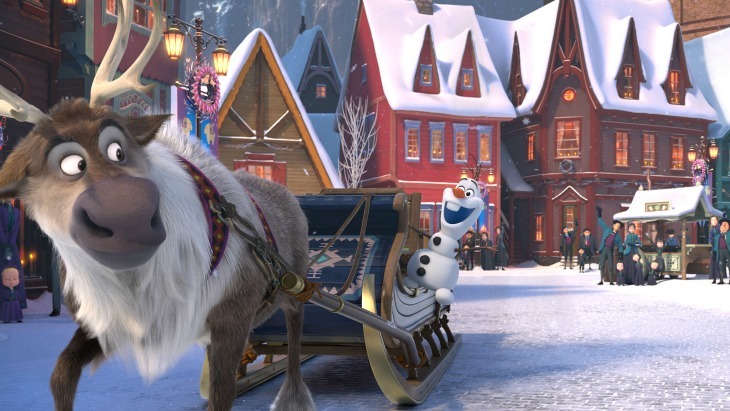 It's All Timed To Perfection
In terms of chronology, this new episode follows on perfectly. The original Frozen was set in the middle of Summer, Frozen Fever was all about Anna's birthday being the first one in a long time that the sisters have spent together, Olaf's Frozen Adventure will trace the characters' first holiday season, then Frozen on Broadway will come our way, and Frozen 2 (coming November 2019) will follow on perfectly from there. John Lasseter, chief creative officer for Disney and Pixar told Entertainment Weekly: "It's interesting to have this continuity between Frozen, Frozen Fever, Olaf's Frozen Adventure, Frozen on Broadway… all of these projects really lead to Frozen 2 and this new story we're creating that's all, in a weird way, connected in the life of Anna and Elsa."
The new hit to come out of the featurette will surely be 'When We're Together' sung by our favourite sisters, so it won't be long before you know all the lyrics. Lasseter said it's a bit of a tear-jerker, so be prepared. Is it too early to pre-book tickets??....