No More Nighttime Quarrels: A Doona That Suits Mum AND Dad!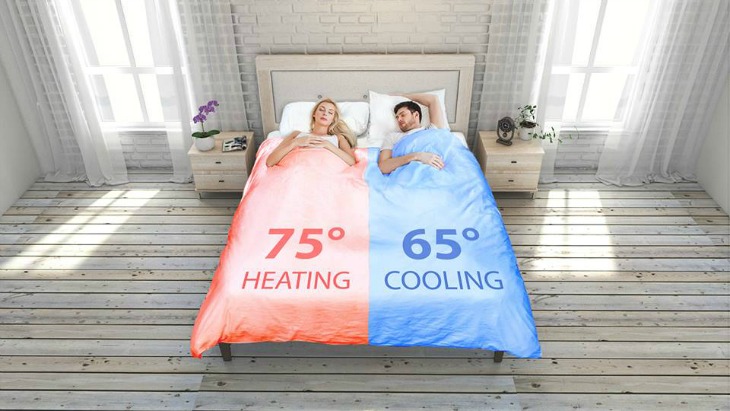 By: Phoebe Ackland, ellaslist
Do you wrap yourself cocoon-style in your doona to beat the chill as your partner flings off his side of the sheets, covered in sweat? Bedtime battles are a thing of the past with this cool new invention: introducing the Smartduvet Breeze, a self-making doona that can keep one side of the bed cool, and the other toasty.
Source: Pretty 52 Facebook
No More Nighttime Niggles
It's an Indiegogo project, and has smashed its $20,000 goal to become a sellable product. With only a couple of days to go before manufacturing begins, it has raised over $570,000 from excited shoppers who believe that this is the doona of the future.
It can heat or cool individual sides of the bed to the sleeper's liking controlled via a simple app, and can make itself so you can get up and go in the morning. Imagine all the middle-of-the-night tug of warring with blankets that could be avoided with this baby.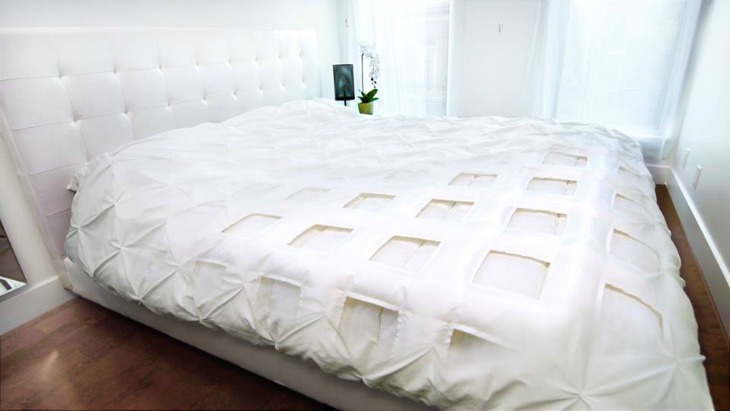 It's Hygenic, Too
During Sumer nights (or just generally for particularly sweaty sleepers), Kingston University found that humans can sweat up to 1 litre of moisture a night, creating the perfect moist, warm environment for mites and germs to thrive. The oxygenation/cooling feature of this smart duvet is believed to reduce the humidity under the blankets making for a far less restless and much more hygienic sleep.
If you order whilst the Indiegogo project is stull running, you can score some serious discounts on this duvet, with expected delivery in September 2017. It comes in single, double, queen, king and king single sizes, and can be yours for as little as AUD $262 plus $52 for shipping to Australia. You can also opt for special packages including the Family Breeze Kit which would see 3 smart duvets on their way to your home for around AUD $656 plus shipping.