New Play Area At Popular Mall Deemed Too Dangerous
By Ayesha Khan, ellaslist
New Playarea Deemed Too Dangerous
Waverly Gardens recently upgraded one of it;'s kids play areas but not everyone is happy with the new designs. Shortly after the revamped Mulgrave shopping centre's playground "was unveiled, angry and disgruntled parents took to social media to bash the mall for designing a 'dangerous and unsafe' for kids.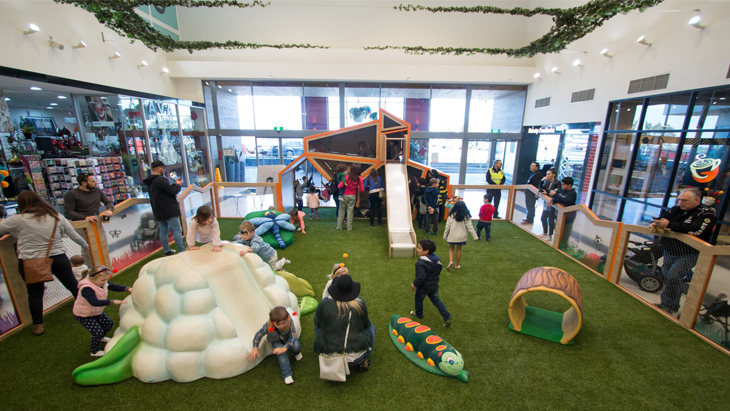 Several parents complained on the Waverley Gardens shopping centre's Facebook page about the lack of safety gates on the children's play area. It seems the safety fence only covers three sides of the play area leaving the front open and making it easy for the little daredevils to make a run for it. Parents hoping to relax while the kid's play was being forced to play gatekeepers instead.
Some parents stated that while the new equipment was creative and playful, the main slide seemed impractical for children under five as the access to the slide required climbing over a web of ropes. Several young children were seen tumbling down in attempts to scale the ropes.
But the other equipment does cater for the younger folks with a mini cloud themed slide and other garden elements to interact with.
The Waverly Garden management has responded to the parent's complaints by assuring more steps will be taken to ensure the equipment is safe to use for all ages.