New Childcare Rebates And What They Mean For You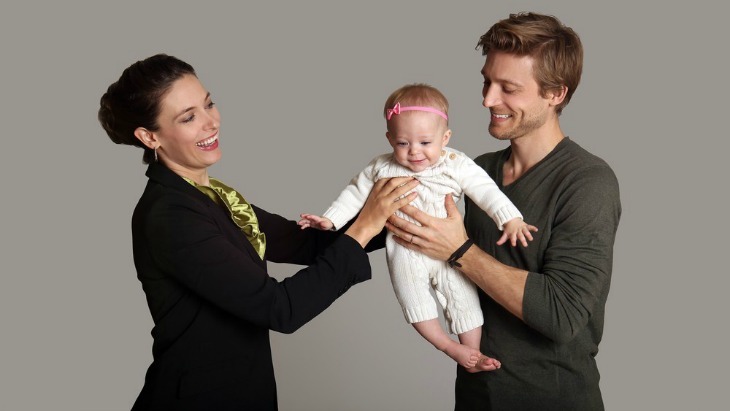 By: Alex Harmon, ellaslist
Low-income families with both parents working or studying are the real winners of government's overhaul of the childcare rebate system. However, high income earning couples will be put in an uncomfortable position - with many suggesting the new system screws over mums who want to return to their high powered careers.
The childcare package will allow a family earning less than $65,000 a year to have 85 per cent of their childcare fees subsidised. However, to qualify for the benefit, parents will have to work, study or volunteer for at least eight hours a fortnight. And to receive the maximum benefit (100 hours of subsidy per fortnight), they would have to work more than 48 hours a fortnight. Great for low-income families who have both parents working - not so great for these stay at home mums.
At the other end of the spectrum, those earning over $350,000 a year will receive no childcare rebate.
For families in between, meaning those earning incomes above $65,710, the subsidy tapers down to 20 per cent when family income reaches $340,000.
Here's What We Know
The Child Care Subsidy will commence in July 2018 and it will:
replace the Child Care Benefit (CCB) and Child Care Rebate (CCR) with a single, means‑tested subsidy
be paid directly to service providers to be passed on to families
be simpler than the current multi-payment system
be better targeted and provide more assistance to low and middle income families.
To work out what you'll be entitled to, there is a Family Child Care Subsidy Estimator available online that will work it out for you in a matter of minutes.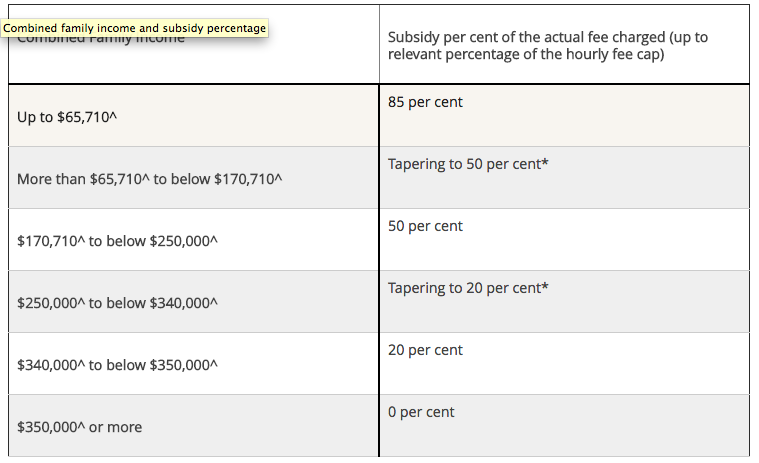 The percentage of subsidy you'll receive based on your income
In A Nutshell
In summary, there are three issues that contribute to how much child care will be costing you:
1) How much you earn as a family - the more you earn the less rebate you will get.
2) The number of hours you work - the more hours you work, the more subsidy you will get
3) The set hourly rate of child care - so if your childcare is more expensive than the government set rate, you will be paying a much higher excess to cover daily fees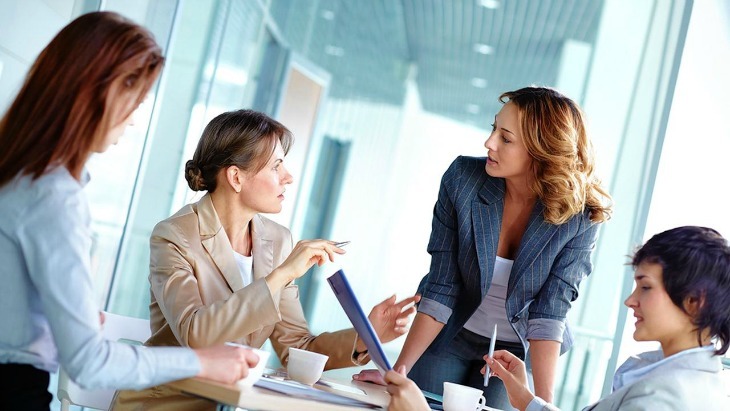 It's Not A Win For Everyone
Labor and the Greens opposed the package, arguing that it's not all that great for low income earners because it halves the hours of subsidised care available for families earning less than $65,000 a year who don't meet the activity test (because they don't work enough to be eligible). Families currently get 24 hours of subsidised care regardless of whether they work. But this will be cut to 12 hours, and will only be available to those earning less than $65,710 a year.
Women in high paying roles, who combined with their partner earn over $350,000, they may think twice about staying in their full time role if they are forking out $1500/week ($78k pa) in daycare fees (based on two kids in daycare at $150/day). Not exactly inspiring women to reach for the stars, now is it....
On a more positive note, men in this position might decide to rethink their own roles and drop down to part time to help look after the kids.
The CCR Will Be Scrapped
The Child Care Rebate (which currently covers 50 per cent of child care fees up to an annual cap of $7,500) and the means-tested Child Care Benefit will be replaced with the new subsidy.
Is There A Cap?
There is no annual cap on subsidies for families on $185,710 and under and for those earning more than $185,710 they will only be able to claim $10,000 per child (as opposed to $7,500 under the current scheme).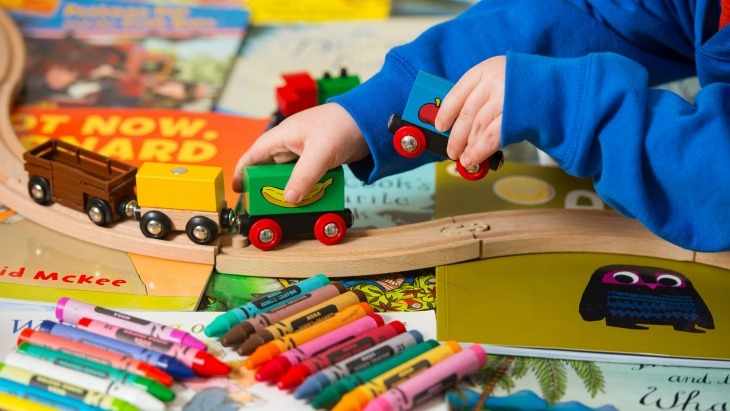 How Is It Calculated?
Daycare fee subsidies are based on a set hourly rate ($11.55 centre-based day care, $10.70 family day care, $10.10 outside school hours care).

Your hourly fee caps per childcare facility
So if your daycare fees are more expensive than this, you will be responsible for paying the difference. For instance, if your long daycare is $180 a day and you send your child for 10 hours a day, and you are eligible for 50% rebate, then you will receive $57.75 subsidy per day - 50% of $115.50 ($11.55 * 10) and you'll have to pay the excess of $122.25. It's a pretty good motivator to find a cheaper childcare facility. If that even exists - or is available to you! We can dream...
The new system will begin on 2 July, 2018.