Mouth-Watering Smores Pizza: Where To Get It & How To Make It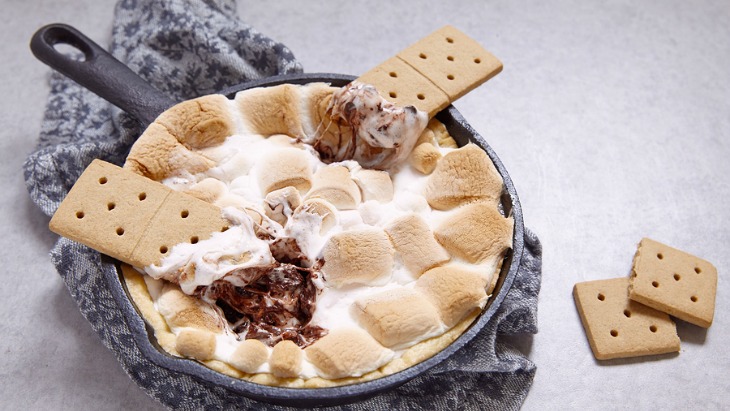 By: Phoebe Ackland, ellaslist
Nothing celebrates winter quite like a rich, warm, chocolatey Smores Pizza. Yes- they exist! The Coast Bar and Waterfront at Gosford Wharf have brought back their Smores Pizza for the chilly months, a delicious combination of marshmallows, chocolate ganache and scotch finger biscuit with a big scoop of ice-cream on pillowy rolled dough, no campfire required!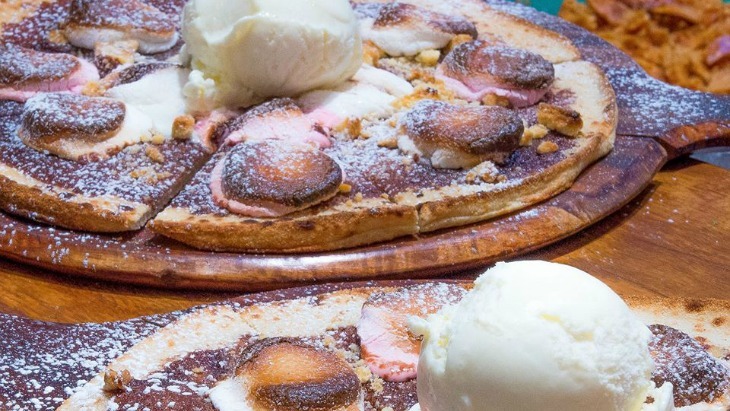 With Gosford sitting at less than a 1.5 hour drive from Sydney, we're thinking this dessert might just be worth packing the kids up into the car this weekend....
Can't Get To Gosford? Make Your Own!
Source: BuzzFeedVideo Youtube
See- it's easy! With over 1.5 million views on Youtube, we're thinking this Smores Pizza thing has unlocked something wonderful. If that video was too delicious for you to follow along, pen-in-hand, then check out Food Network's easy recipe. It's enough to make 2 pizzas, so a large sweet tooth is a pre-requisite.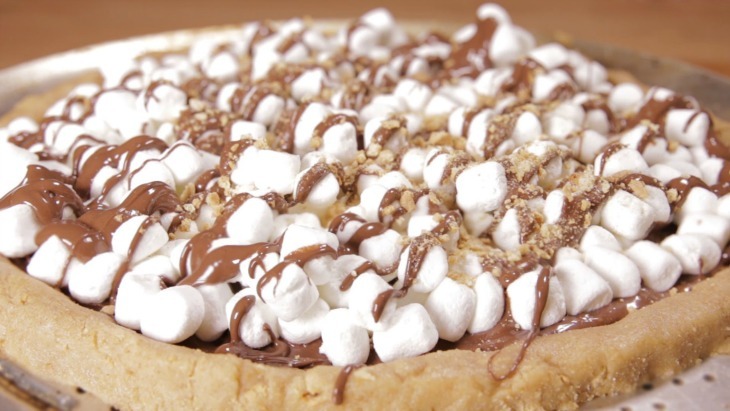 What You'll Need
2 pizza doughs (bought from the store)
1/2 cup bench flour
1/4 cup cornmeal
1/4 cup slivered almonds
3 tablespoons unsalted butter
1 sleeve graham crackers, crushed
1/2 teaspoon chilli powder
1/4 teaspoon cayenne pepper
1/4 teaspoon salt
3 cups mini marshmallows
2 bars dark chocolate
Here's What To Do
Preheat oven to 230 degrees Celcius
Sprinkle flour on a work surface and roll out each piece of dough into a 12 to 14-inch round, 1/4-inch thick. Dust a pizza peel with cornmeal and slide onto the pizza stone. Bake for 6 to 8 minutes or until just beginning to brown.
While pizza crust is baking, toast almonds in a saute pan over medium-high heat. Remove almonds to a plate, and in the same pan, melt the butter. When butter is melted, add the graham cracker crumbs, chilli powder, cayenne and salt. Cook for 2 to 3 minutes. Remove from heat and set aside.
Remove pizza from oven and top with half of the marshmallows, randomly place 1 bar of chocolate over marshmallows and return to the oven, 3 to 5 minutes or until marshmallows are puffed and lightly browned. Remove pizza from oven, sprinkle with half of the graham cracker mixture and top with half of the toasted slivered almonds. Repeat for the second pizza. Let the pizzas rest for 3 to 4 minutes, then slice and serve.
Thanks to Food Network for this awesome recipe.