Most Popular Baby Names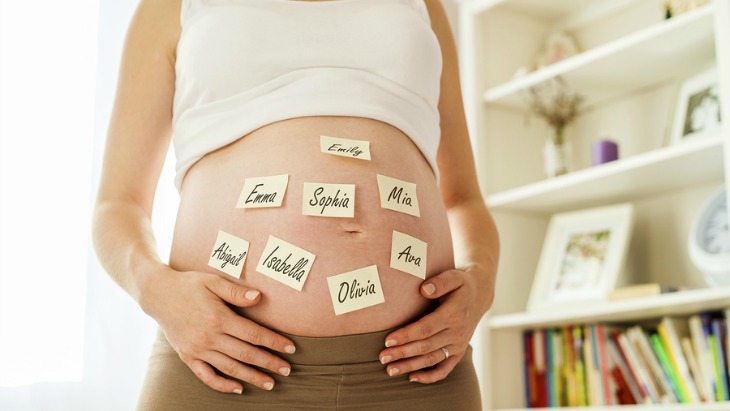 By: Phoebe Ackland, ellaslist
The top baby names for 2016 have been revealed thanks to the NSW Registry of Births, Deaths and Marriages.
So what exactly is the main influencing force over this list? Births, Deaths and Marriages' registrar Amanda Ianna told The Daily Telegraph that it has a lot to do with members of the royal family and celebrities. Ianna said: "Harper is a good example: Victoria and David Beckham, Dave Grohl and Lisa Marie Presley all named their child Harper."
The top boy's name remains Oliver, as it has since 2014, with the ever-popular Olivia taking out the female's top spot. Spot #2 for girls was Charlotte and for the boys it was William, a nod to the royal family, as Ianna suggested. Harper has been rising on the girls' list since 'To Kill a Mockingbird' by Harper Lee came out back in the 60s, hitting spot #19 in 2016. Some other increasingly-popular names show a swing towards tradition including Amelia, and Evelyn for girls, and Leo, Max, and Lucas for boys.
Interestingly, Muhammed rose from 99th spot on the boy's list in 2012 up to number 58 in 2016, meaning that it could well crack to Top 20 list by 2020!
The top 4 baby-making suburbs are Blacktown, Auburn, Bankstown and Merrylands, the list unchanging since 2007. Baulkham Hills is also on the rise, going from 17th spot in 2013 up to 9th spot in 2016. Hills Shire council Mayor Yvonne Keane told The Daily Telegraph: "Mums and dads constantly tell me they need more family friendly events and activities." Dubbo and Orange made the top 10 list, which was otherwise full of Western Sydney suburbs.
The Top 10 Girl's Names
Olivia
Charlotte
Amelia
Ava
Mia
Chloe
Emily
Grace
Isla
Ruby
Top 10 Boy's Names
Oliver
William
Jack
Noah
Lucas
James
Ethan
Thomas
Alexander
Leo