Melbourne❜s Craziest Mac & Cheese Treats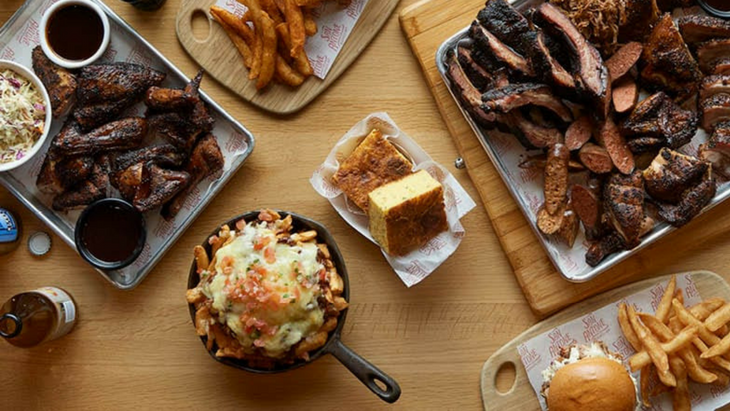 Soul Fries at San Antone
Head to the Crown Casino for golden fries topped with oozing mac and cheese & smoked pork rib meat with your choice of hot or mild BBQ sauce. It's some meaty, cheesy, carb-on-carb action from a menu that delivers down-home barbecue in spades.
Where: Level 1, Casino, 8 Whiteman Street, Southbank
Image credit: Crown Melbourne
Lobster Mac and Cheese at Meatmaiden
A little bit of fancy for a very reasonable price, the merging of melty cheese with decadent lobster is a match made in heaven at Meatmaiden.
Where: Basement, 195 Little Collins St, Melbourne
Francis Underwood Burger at Grand Trailer Park
Get your scheming American politician on at the Grand Trailer Park Taverna with a hefty cheeseburger filled with a premium Aussie beef patty, American cheddar cheese, tomato, butter lettuce, special burger sauce, American mustard topped with a hefty mac and cheese croquette on a toasted brioche bun. You'll need a nap after.
Where: 87 Bourke St, Melbourne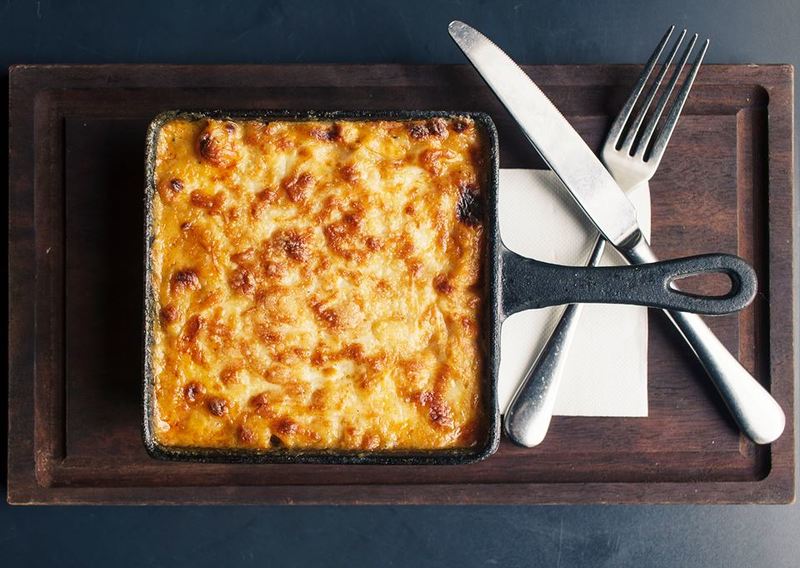 Saganaki Mac and Cheese at Gazi
This salty, smoky hot pan of cheesy goodness made from the Greek favourite is absoultely not to be missed when you're visiting Gazi. Check out the chips with feta and oregano - Nigella Lawson says they're the best chips she's ever had!
Where: 2 Exhibition St, Melbourne
Lobster Mac Bomb at Belleville
A deep-fried lobster mac n cheese croquette with Japanese mustard and bacon jam - you won't be able to stop at one!
Where: Globe Alley, Melbourne
Mac and Cheese Dawg at Easey's
You've never had a double-smoked hot dog topped with super-cheesy macaroni & cheese served five stories up in a rooftop train carriage overlooking Melbourne City until you've had one at Easey's. If hot dogs aint your thing, you might want to indulge in the mac and cheese chips garnished with crushed pretzels, or just straight up mac and cheese. Now that's food with a view!
Where: 3/48 Easey St, Collingwood