Melbourne❜s Best Kid-Friendly High Teas this Spring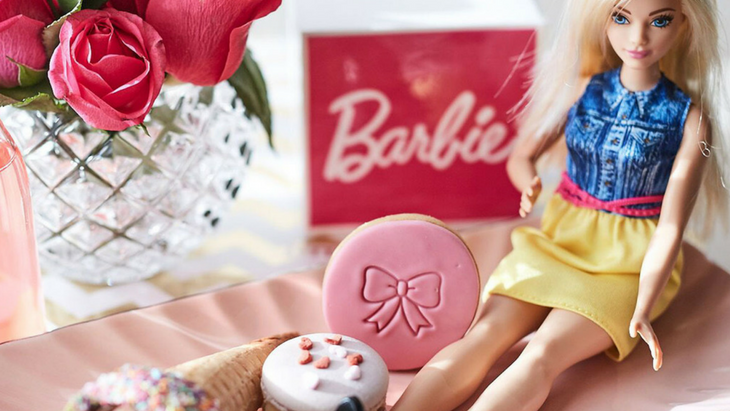 The sun is starting to poke through winter's endless grey cloud, the trees are wreathed in blossom of pink and white - if that doesn't make you think high tea, I don't know what does!
Round up your favourite little ones and get ready for some dainty food served on pretty plates with fancy drinks in elegant china cups - these are our favourite spots to dine.
1. Barbie Fashionista Children's High Tea
Melba restaurant at The Langham often does themed high teas for children, and this spring it's all about fashion!
The Barbie Fashionista high tea is an inclusive event for anyone who loves fashion to embrace their individuality. Children are encouraged to dress up and show off their unique style while indulging in gorgeous Barbie-themed food and drink, from ruffle cupcakes and daisy muffins to sprinkle chocolate mousse cones and sweetheart macarons.
While several sittings are already sold out, you can still nab spots at tables from September 25 to 29, and October 9 to 13. Sittings are either 10am or 12.30pm for tables of four.
Children must be accompanied by full-paying adults and must be 12 years and under. $39 per child or $49 with a Barbie Fashionista doll.
For more info, and to book: www.melbarestaurant.com.au, or call 1800 641 107
2. Searoad Ferries
These September school holidays, Searoad Ferries are holding their first ever Kids' High Tea on board the Queenscliff to Sorrento ferry. Sail the bay for a two hour return trip, spot dolphins, enjoy the spectacular views, roam the external decks, visit the playground and check out the binoculars after your delicious treats in the Portsea Lounge!
Sweet and savoury goodies are provided, along with a glass of sparkling wine; tea or coffee (kids' ticket includes hot chocolate, soft drink or juice).
Teas will be held Thursday 28th September, and Thursday 5th October - departing Sorrento at 11am, and Queenscliff at 2pm.
Kids must be accompanied by a paying adult ($45) at a price of $25.
For more info and to book: www.searoad.com.au.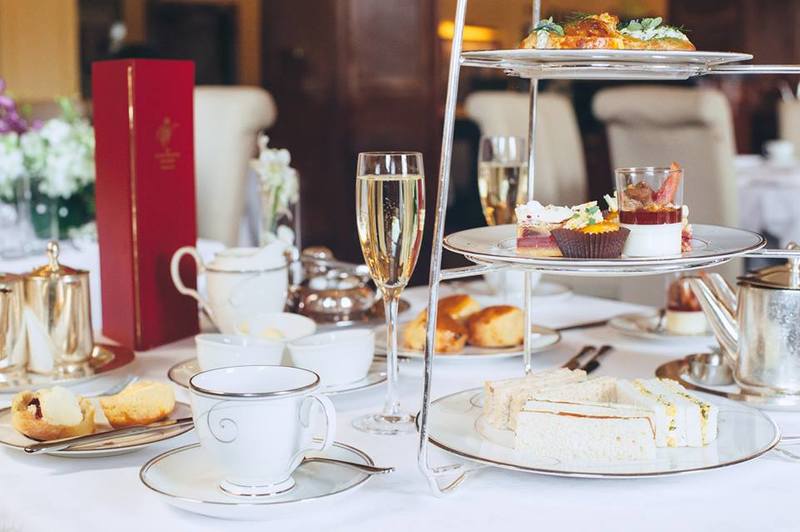 3. 1883 The Windsor
The Windsor is famous for its high teas, and rightfully so - they are a sumptuous affair in glamorous surrounds.
Nibble on swiss roll with mango and passionfruit jelly, elegant ribbon sandwiches, rhubarb and apple tart or mushroom and gruyere pie alongside champagnes, sparkling, wines, and a selection of quality teas.
Book for a weekday or a weekend spot (the weekend teas include a dessert buffet) at either noon, 2.30pm or 3pm.
$40 per child aged 7-12 years
$25 per child aged 3-6 years
For more info and to book: www.thehotelwindsor.com.au, or call 03 9633 6004.
4. The Westin
You'd better bring your appetite for High Tea at the Westin, as it's a lavish spread that feels endless. Plates are piled high with sweet and savoury delights alongside Moët, Brooks Brothers sparkling, teas, and fine coffee blends.
Diners are spoiled with two types of scone, grilled prawn rolls, tiny brioche sandwiches, egg pinwheels, smoked potato tarts, raspberry and rose chocolate cupcakes, chocolate and pistachio tarts, profiteroles, and an apple and salted caramel bar.
Seatings are at 2pm Monday - Friday, Saturday from 1pm, and Sunday 11am - 4pm.
$30 per child 4-12 years.
For more info and to book: www.westinmelbourne.com or call 03 9635 2222.
5. High Tea in Paris
Head down the Mornington Peninsula for an affair to remember at the High Tea in Paris Cafe (close enough to the real thing!).
Oozing with chic French style, sit for high tea, afternoon tea, lunch, or just for coffee and cake in the beautifully styled tearoom. Choose from either Tea for Two, a Paris Pastry Tower, Petite High Tea, Grand High Tea, Breakfast at Tiffany's High Tea, and even a High Tea and Hot Springs package for the adventurous!
For little ones though, the Princess High Tea is a must. Disney Princess-themed for littles aged 5 to 10, it's a decadent spread of mini quiches and tiny sausage rolls, ham and cheese sandwiches, scones, tiara-shaped fairy bread, decorated cupcakes, brownies, strawberry tarts and gingerbread biscuits, all accompanied by peach iced tea, milkshakes, mocktails, pink lemonade spiders, or hot chocolates (coffee and pots of tea also available).
$35pp weekends.
Tables are available 7 days a week for regular high teas (although they're closed on week days in winter - thank goodness for spring!).
Bookings are essential: (03) 5915 2787 or find out more from their website highteainparis.com.au.