Love Your Library! Why It's Best To Start Them Young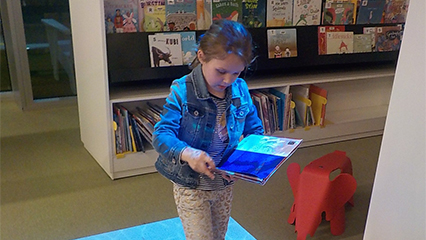 By: Candice Bailey, ellaslist Explorer
Woollahra Library at Double Bay is a place where your kids' imaginations can run wild. Sure, there is a wonderful selection of books, but there's also a whole lot more to ignite your child's passion for visiting the library and making new discoveries.
The newly designed space is bright and modern, but cosy at the same time. Upon entering, when you are greeted by the enormous 'green' wall of plants with a huge sign that says 'Returns', you know that this is not your average library. It's a colourful, fun space, with lots of nooks and crannies to spark curiosity amongst active young minds.
Getting Kids To Love Their Library

The local library is a great place for choosing and borrowing new books, researching topics for a school project, or finding a quiet corner for some relaxed reading or homework. Many children visit the library when they are 0-5 years but then are unlikely to return much until they are in the latter grades of high school or university. As Jen, from the library explained,
"We want the library to be a place for connecting people with ideas. For kids, especially those in primary school, we want the library to be a space where they feel relaxed and comfortable, and somewhere they look forward to visiting. By providing lots of different resources to explore and spaces to discover and hang out, hopefully we're on the way to inspiring a lifelong love of the library."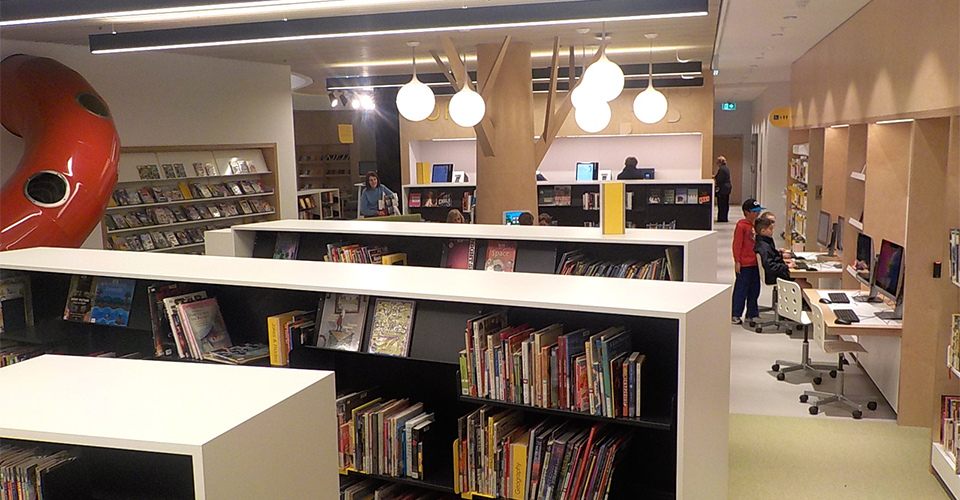 Heaps For School-Agers

To help achieve this, Woollahra Library host a variety of programs on offer for school-aged kids.
Monthly Kids Club (6-10 years)

We visited the Winter Wonderland Kids Club, a free themed craft session for a small group of children (max 10). Parents are required to stay and supervise and there's plenty of room to relax while you watch your child get creative. It's also important to be on-hand to help with any tricky crafty moves when needed. My seven year-old daughter made a snowman, snowflake and paper rose which were all described as 'exciting, creative and different', in other words, a hit!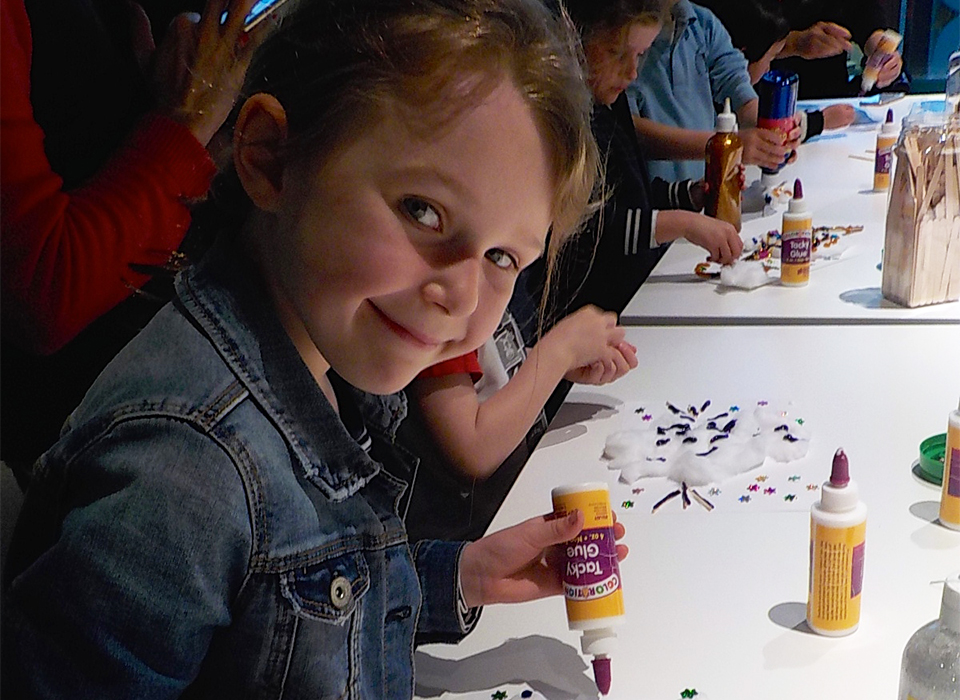 School Holiday Activities (various ages)

Topics and guest presenters vary from making stained glass dragonflies to handling real life bugs and creep crawlies. There is a cost for some activities and bookings are essential. The full list of activities can be found on the Woollahra Library website.
What Else?

There is a huge array of different resources for kids including:


An extensive collection of books – non-fiction and fiction


Four PCs which can be used by students for homework and research


A collection of DVDs and CDs available for borrowing


Audio Books


An ipad station with interactive games and resources
Make An Afternoon Of It
The library is really well located, right in the heart of Double Bay, at 451 New South Head Road. This means there's plenty of parking and lots of choices for lunch or a snack when you visit. Two tasty options under the library are La Piadina (try the mini Nutella pastry for $2) and Bake Bar where you'll also be tempted to take home some bread for dinner. There's plenty of parking in the parking station behind the complex (entry via Kiaora Lane).
What's Great?


It's brand new, so it's very pleasant to just be in the space, kind of like moving into a new home


Staff are very friendly and helpful


Kids will love discovering the space and there's even a slide (open at selected times)
ellaslist Top Tips
Class sizes for the Kids Club and School Holiday Activities are small, so you will need to book in early to secure a space
Some of the activities are replicated at Watsons Bay and Paddington Libraries, so if you miss out you might secure a space there
Kids will be tempted to roam about and tackle the giant staircase, which looks great but could be a safety hazard if you don't keep an eye on younger kids
Find out more about Woollahra Library at Double Bay or visit their website.
ABOUT CANDICE BAILEY
I LOVE Sydney! In fact, you're not going to find a bigger Sydney fan.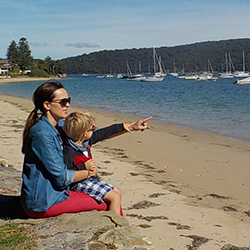 I feel like the luckiest girl in the world to be able to raise my family in this wonderful city with beaches, parks, museums, cafes, ferries and playgrounds. I believe there are so many simple pleasures to discover in Sydney, and some of the best ones are free. Walking in the Botanic Gardens, taking the ferry from Circular Quay to just about anywhere, relaxing with a picnic in Centennial Park, or enjoying a refreshing swim at Shark Beach, are just some of the things I enjoy regularly with my family. With children aged 7, 4 and 2, it's often hard to find activities that everyone can participate in at the same time, so it's great to just get out and about for an excursion on the train or the bus. As a postgraduate Tourism student, I'm particularly interested in what draws people to visit places in Sydney and what influences the experience they have once they are there. The great thing is that we are spoilt for choice with all that this magical city has to offer. Bring on the adventures!