Best Spots For Brunch (Bottomless And Otherwise!) In Melbourne
Ah brunch. Food you don't have to fly out of bed at the crack of dawn for... a meal that you can really take your time eating. Especially when it's a buffet, and especially when it doesn't stop!
If a long brunch sounds right up your alley, read on. We've got just the spots to hit the spot for you!
1. Gingerboy
Ok it's at the top of everyone's list but it's a well-deserved placement!
The Big Bottom(less) Sundays at Gingerboy are legend, with not only bottomless sparkling wine, the ubiquitious brunch mimosa, and the slightly more unusual yuzu bellinis, but also: dumplings. Is this a brunch made in heaven, or what?!
If you're hankering for a brunch made from a modern Australian adaptation of Asian hawker-style street market food (with excellent veg/vegan/gf options), get thee to Gingerboy on Sundays.
Where to find them: 27 - 29 Crossley St Melbourne
For more info and to book (if possible): gingerboy.com.au
Image credit: Gingerboy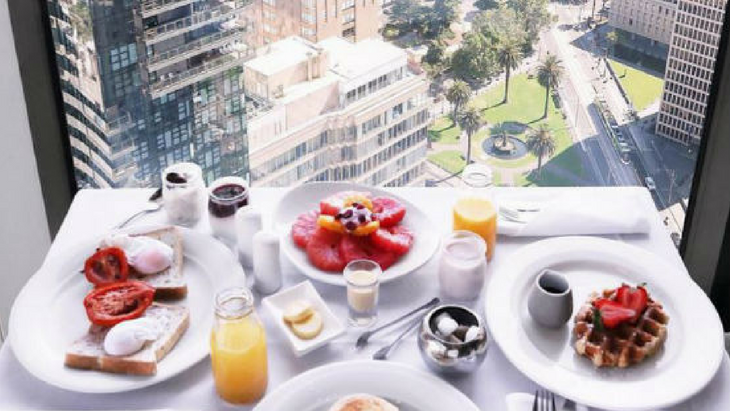 2. No. 35
If it's traditional buffet breakfast goodies you're after, then head up 35 floors above the Melbourne skyline to your own personal brunch nirvana at Sofitel Melbourne on Collins.
With a cold buffet featuring the likes of with smoked salmon, antipasti, charcuterie, cheeses, salad, oysters and prawns, and a hot buffet featuring soups, marinated meats, veggies, rice and pastas. Oh and wait - thiis buffet includes dessert. We said nirvana and we meant it!
It is recommended you book as early as possible (it's a popular spot), so pop your name down here and get your champange lifting arm ready!
Where to find them: Level 35, 25 Collins Street, Melbourne
For more info and to book (if possible): no35.com.au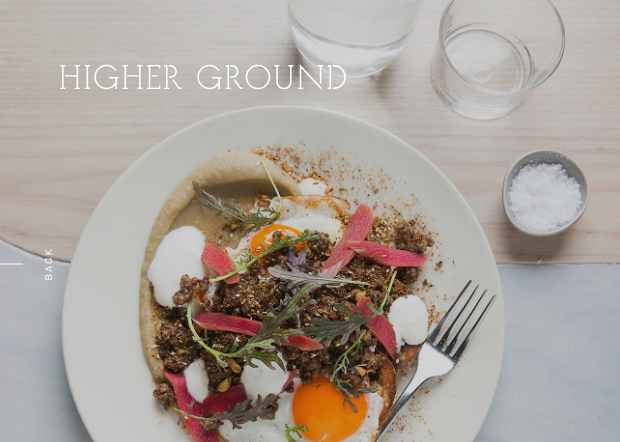 3. Higher Ground
Go peak hipster with a New York-style brunch in an upcycled historic power station, where you can feast on ricotta hotcakes, eggs benedict with dry-cured ham and emmental hollandaise, spiced cauliflower scrambled eggs, and more.
Where to find them: 650 Little Bourke St, Melbourne
For more info and to book (if possible): highergroundmelbourne.com.au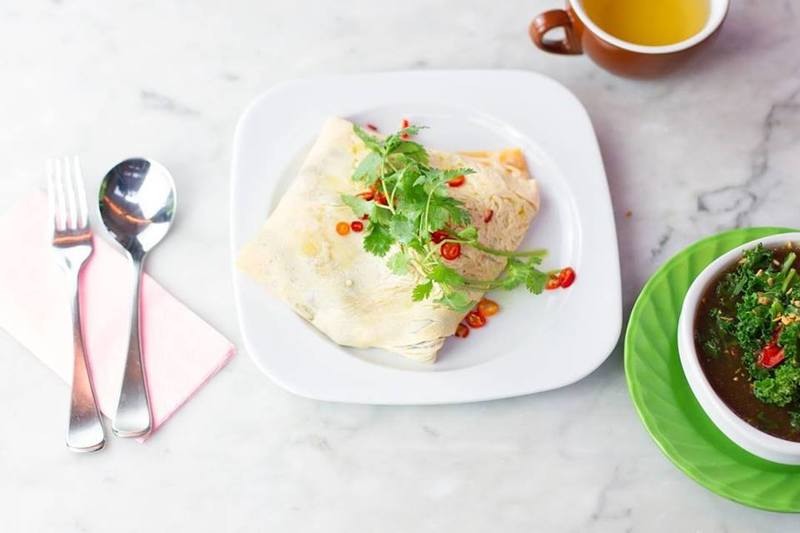 4. Magic Mountain Saloon
On Sundays head to Magic Mountain Saloon (usually a cocktail bar) for an Asian-inspired brunch menu that serves everything from Coddled Egg & Chicken Ball Congee to Red Rice Salad, Tomato, Avocado, Broccoli & Fried Egg. They even serve "fairy toast" on the side if you think that'll get the kids across the line!
Set it all off with a couple of glasses of bucks fizz, Magic Mountain Bloody Marys, a bellini, or the French 75: Beefeater Gin, Lemon Juice & Sugar topped with Champagne.
Where to find them: 62 Little Collins St Melbourne
For more info and to book (if possible): magicmountainsaloon.com.au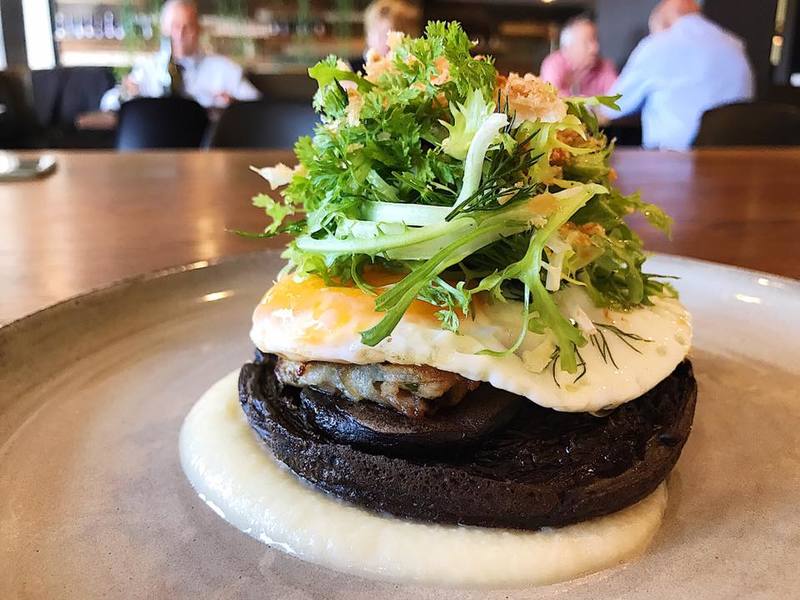 5. Persillade
Cafe and wine collide at Persillade in Melbourne's east, and they do so exceptionally well on weekends when they host brunch (and alcohol is served from 9am).
If the croque madame waffle with tomato kasundi doesn't do it for you, perhaps the revuelto de morcilla; chickpeas, scrambled egg, papadum might? Kedgeree, granola with coyo, sourdough and even just eggs on toast get a look-in... if you can make your way to the menu past the extensive wine list.
Find them: 150 Wellington Pde, East Melbourne
For more info and to book (if possible): www.persillade.com.au
Reviews

Reviews get lonely too
Be awesome and write a review