Best Spots For Brunch (Bottomless And Otherwise!) In Melbourne
Ahhh brunch. Food you don't have to fly out of bed at the crack of dawn for... a meal that you can really take your time eating, especially when it's a buffet, and especially when it doesn't stop!
If a long brunch sounds right up your alley, read on. We've got just the spots to hit the spot for you!
Gingerboy
Ok, it's at the top of everyone's list but it's a well-deserved placement!
The Big Bottom(less) Sundays at Gingerboy are legendary, with not only bottomless sparkling wine, the ubiquitious brunch mimosa, and the slightly more unusual yuzu bellinis, but also: dumplings. Is this a brunch made in heaven, or what?!
If you're hankering for a brunch made from a modern Australian adaptation of Asian hawker-style street market food (with excellent veg/vegan/gf options), get thee to Gingerboy on Sundays. It's $70 for the bottomless menu.
Where to find them: 27 - 29 Crossley St Melbourne
For more info and to book (if possible): gingerboy.com.au
Image credit: Gingerboy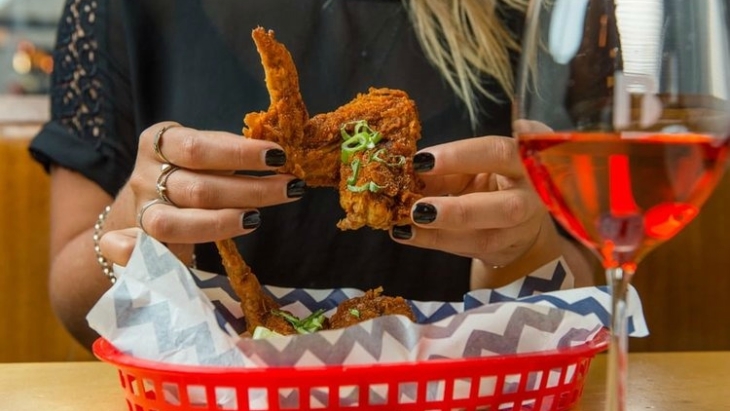 Belles Hot Chicken
It's not the most traditional of brunches, but how good does bottomless Bloody Mary's and hot fried chicken sound?
For just $50 on Saturdays and Sundays you'll get a two-hour feast featuring the best hot chicken in town, as well as crisp waffles and unlimited cocktail jugs and Bloody Marys. Best hangover cure ever!
Where to find them: Richmond and Fitzroy, Melbourne
For more info and to book (if possible): bellshotchicken.com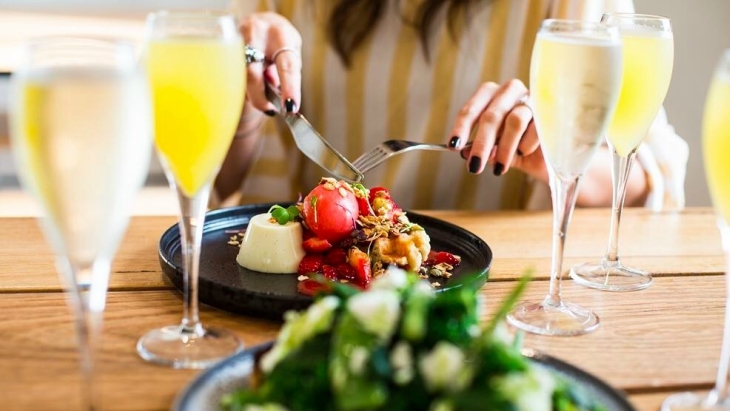 Fargo and Co
From 11 am on Sunday you can go for a three-hour "bottomless brunch" that offers all-you-can-drink prosecco and Mimosas, and balance it with healthy breakfast options such as toasted-oat and mixed-seed granola with yoghurt sorbet.
Where to find them: 216 Swan Street, Richmond Victoria.
For more info and to book (if possible): fargoandco.com.au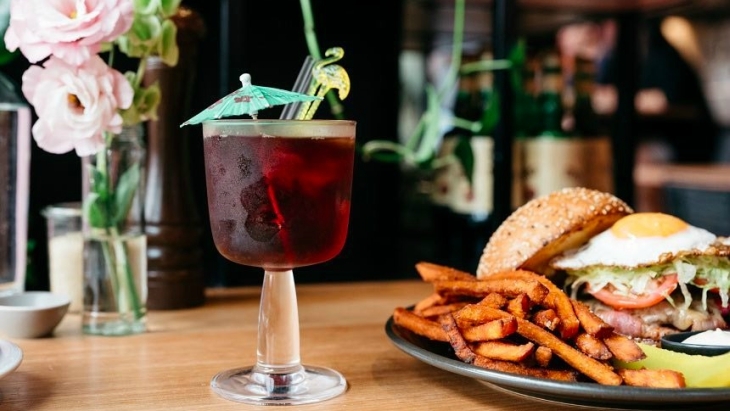 House of Lulu White
Go for the beautiful pink walls, stay for the $35 bottomless brunch package which includes unlimited Mimosas, Espresso Martinis and Bloody Marys for 90 minutes.
The unique menu has a Korean influence, try the Slow braised pulled pork burger, wombok slaw, and Korean mayo - divine!
Where to find them: 4 Yarra Street, South Yarra
For more info and to book (if possible): houseofluluwhite.com.au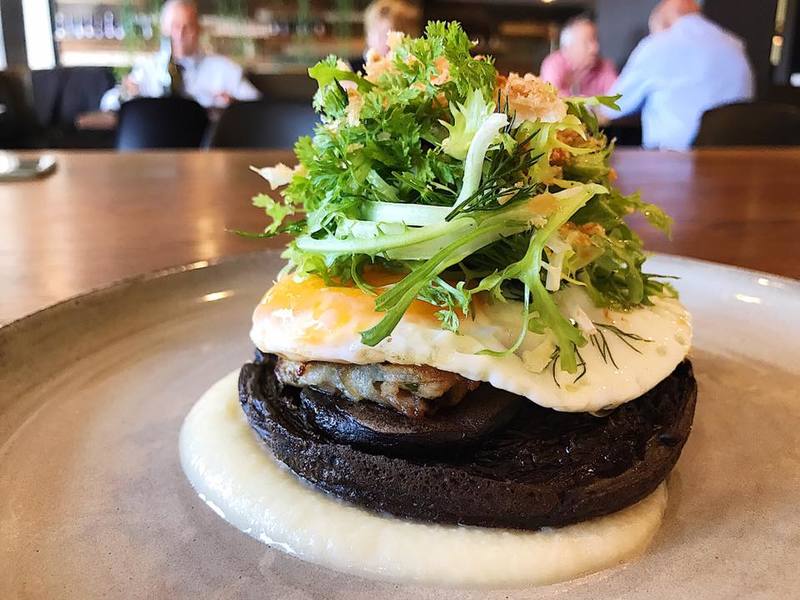 Persillade
Cafe and wine collide at Persillade in Melbourne's east, and they do so exceptionally well on weekends when they host brunch (and alcohol is served from 9 am).
If the croque madame waffle with tomato kasundi doesn't do it for you, perhaps the revuelto de morcilla; chickpeas, scrambled egg, papadum might? Kedgeree, granola with coyo, sourdough and even just eggs on toast get a look-in... if you can make your way to the menu past the extensive wine list. It's not bottomless but sometimes that's a good thing...
Find them: 150 Wellington Pde, East Melbourne
For more info and to book (if possible): www.persillade.com.au