Local Mum❜s Guide To Happiness In Brisbane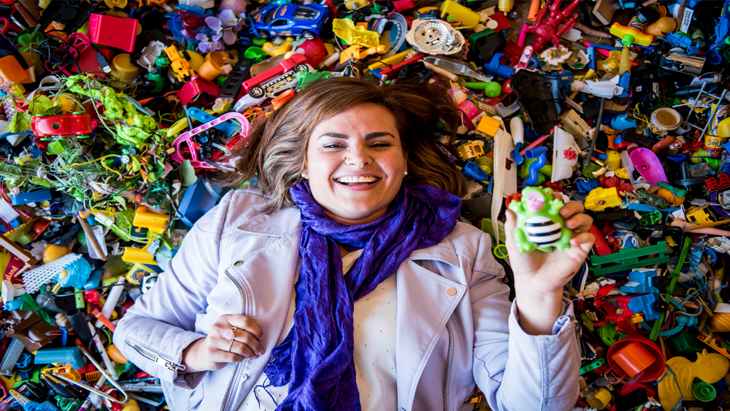 Discovering Brisbane With A Local Mum
Fancy hitting up Brisvegas this spring? The lively city is one of our favourite kid-friendly destinations. We caught up with Kelly Burstow, the vibrant voice behind the Be A Fun Mum, a Brisbane based blog, on the exploring the city and how to make the most of it. Kelly's tribe includes 4 children ranging in ages from 16 all the way to 9 years. Kelly started blogging while in search for creative things to with the family with a great focus on designing a fun family life.
Let's hear it from Kelly on the hidden gems and kid-friendly places in Brisbane and how she uses the inspiration behind her blog's motto – Love The Moment, to raise her kids in the Sunshine State.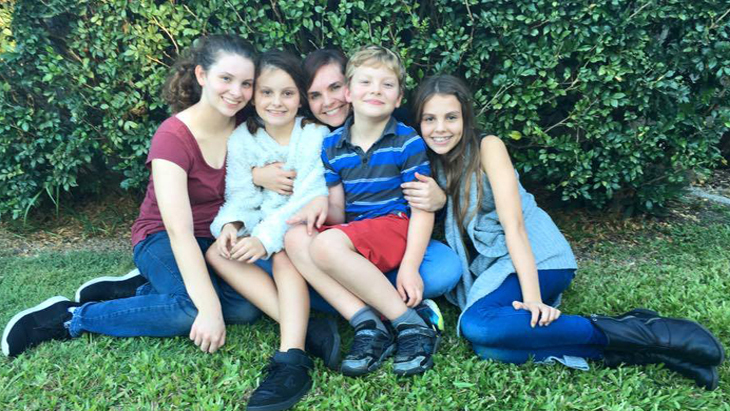 Enjoying The Best Of Brisbane
Tell us about a secret local gem for kids that more parents should know about?
In general, I would encourage families to explore along the many creeks in and around Brisbane, and beyond to the west and the hinterlands. It's easy to just think of a playground when venturing out for family time in Brisbane, and yet many of our most memorable and valuable family times surround exploring unstructured parts of nature. There are many wonderful spots to discover. Sometimes we will look at Google maps, hunt for creeks and just drive. Other times, we will explore reviews on relevant websites and make a day of it.
Rainy Day Fun
Where do you take the kids on a rainy day?
We love a lazy rainy day at home, snuggling in front of the TV, reading books and bringing out the craft box. We also sometimes head down to the park in the rain (as long as it is safe); there is hardly anyone around and it's fun to play in the wet.
Relax, Dine And Play
What is your pick of kid-friendly cafes / restaurants in your area?
If you're looking for good spots to eat with kids on the Southside of Brisbane, my picks are That Little Place at Mt Gravatt East and Tom & Ollie's at King Country, Thornlands.
Planning An Interstate Road Trip
Have you ever taken your kids on a trip to Sydney or Melbourne? If so, how did you find the overall experience? What places did you enjoy taking them to?
One of our favourite family holidays was a road trip along the coast from Brisbane, through Sydney with a stop at the snow. Then on to Canberra before heading back inland back to Brisbane. You can find more about the places we stopped here. Highlights were Central Tilba, Perisher, and Warrumbungle Observatory. I have fond memories of family holidays when I was a child, and now I seek to gift the same to my children, so we've always made an annual family holiday a priority. We have invested in many different types of family holidays over the years, from camping on a budget, to staying in cabins, to road tripping to bunking with family or the rare treat in a fancy hotel.
A Guide To Happiness
Kelly's blog offers a wonderful perspective on how to embed happiness in everyday parenting while living it up in Brisbane. Her top tips on how to be a fun mum are simple yet stay true to being yourself. It's all about being brave, adventurous, creative, imaginative and most of all being patient. As Kelly says, It's less about what you DO and more about how you BE. Check out some of her top tips on how to be a fun mum here. Come spring and count us in for the endless waterfights, picnics and skipping together.
Love The Moment
Kelly is a big advocate in loving the moment in everyday life. It's her way of weavings connection into the family's lives, as together they get out and about in Brisbane and beyond. From simple things like reading your favourite book, feeling the bark of the tree to big adventures such as planting your own spring garden and setting off on a fun packed camping trip in the beautiful outdoors in and around Brisbane. Here are some of Kelly's favourite Love The Moment ideas.
You can follow Be A Fun Mum on the following social links
Website: www.beafunmum.com
FB: https://www.facebook.com/Be.A.Fun.Mum
Insta: beafunmum