Go Amphibian Crazy at this Great New Point Cook Playground
Mums & Bubs
Toddlers
Preschoolers
Kids
Family
All Ages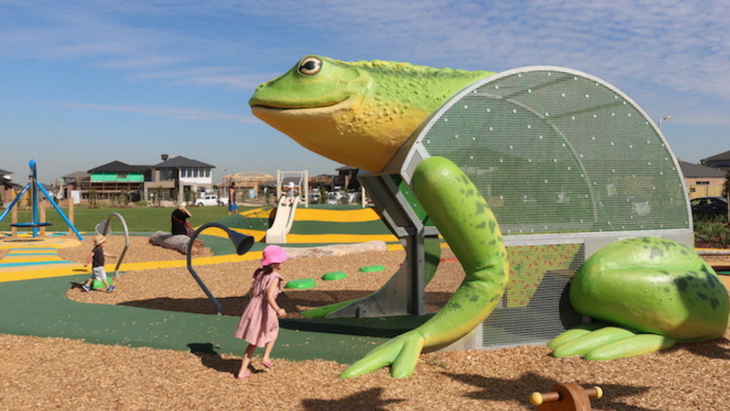 Point Cook scores again with another fantastic playground for the little folks of the Life estate, Leapfrog Park.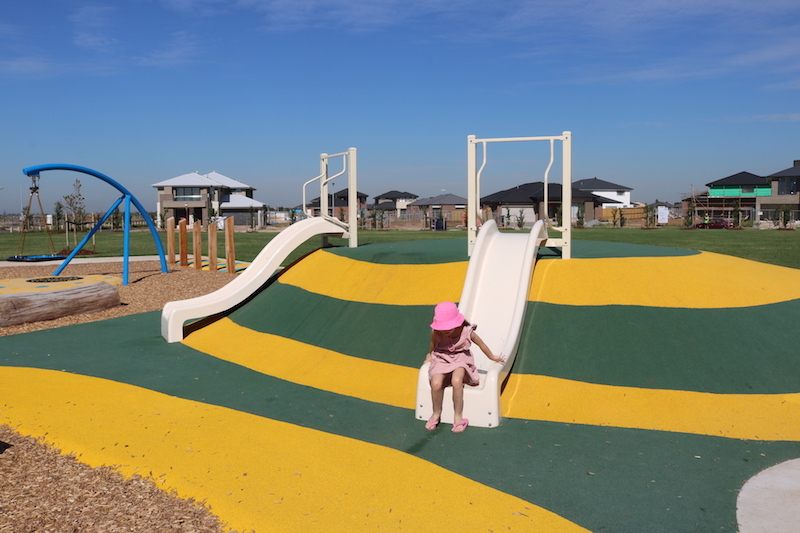 It's a great playground for all ages, but probably more geared to primary school age and under kids, and fantastic for toddlers and preschoolers. Plenty to see and do and explore, and nothing is too difficult to navigate. The area itself is quite small too, so visibility is excellent!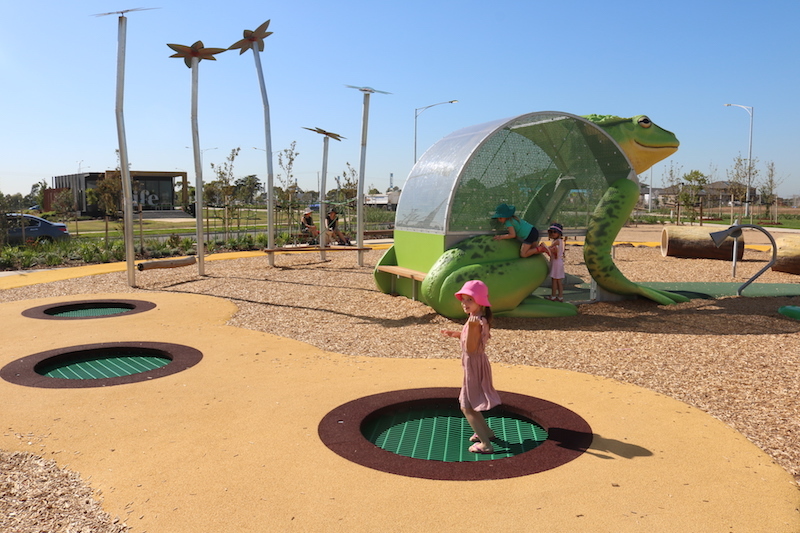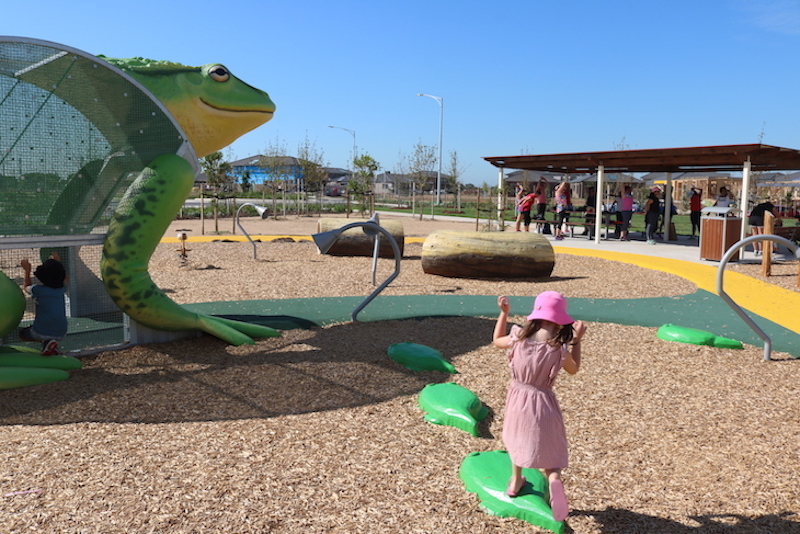 The playground itself has a strong froggie theme, with tadpole-to-frog lifes cycle stepping stones, fun animal facts, and amphibian-themed play equipment. The giant frog provides a small amount of shade, and has a bench inside, which functions as cubby house seating - but the entire structure is climbable.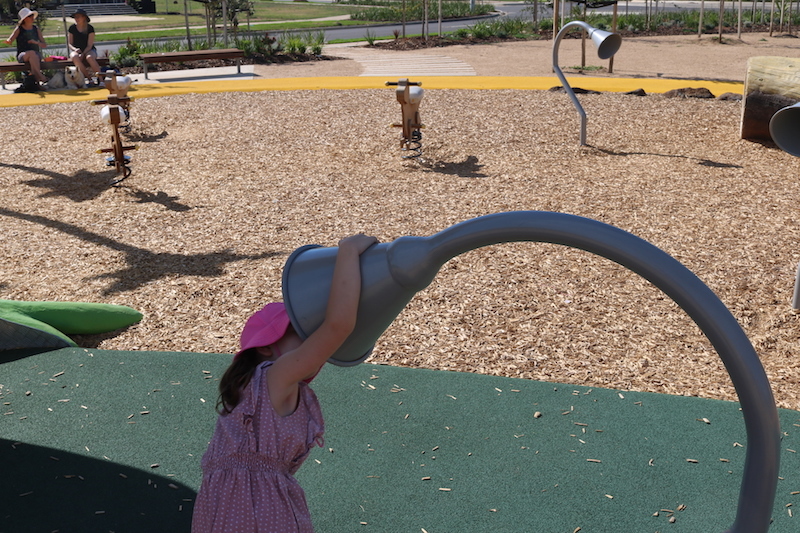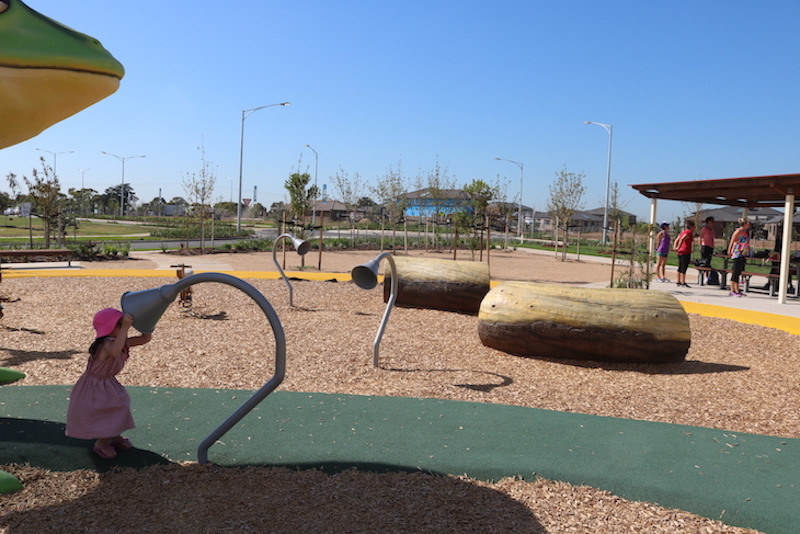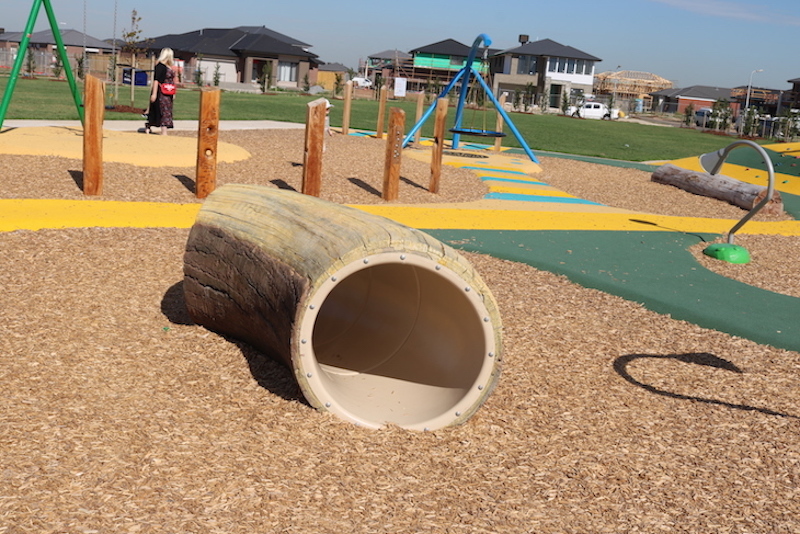 Make some loud froggie noises or hide inside your own log!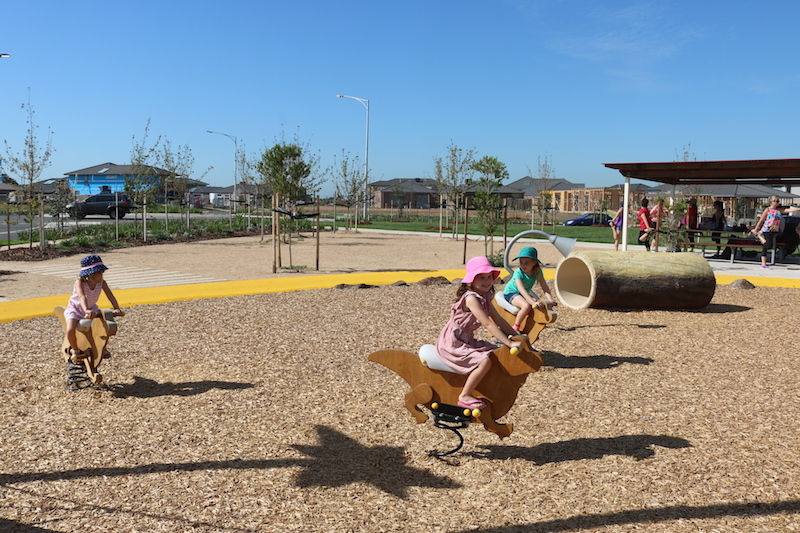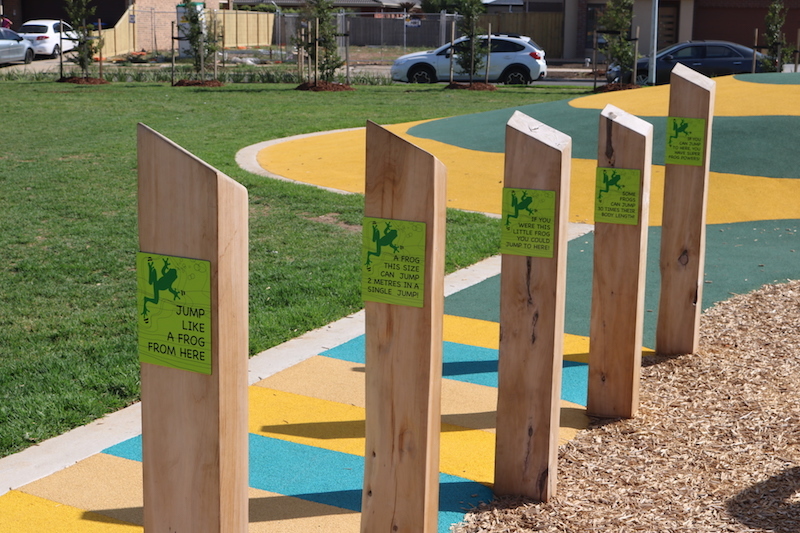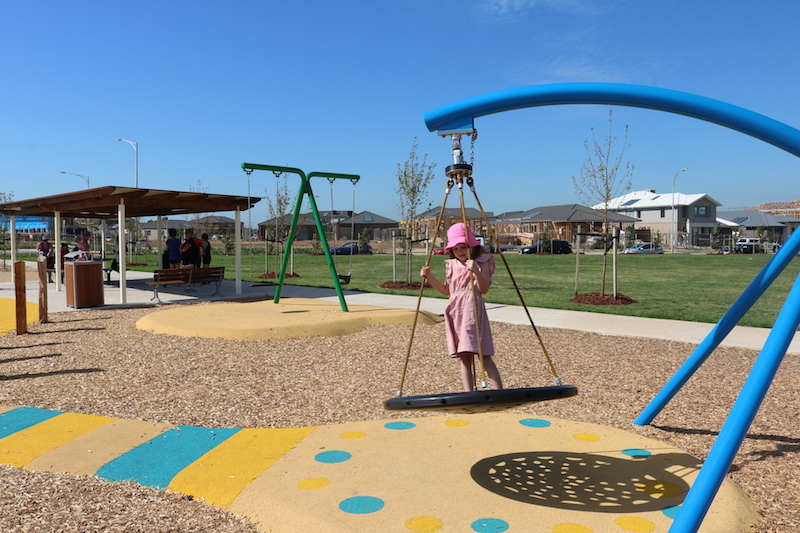 There are regular swings, a birdsnest swing, slides, climbing frames, rockers/springers, climbing wall, mounds to jump all over, and picnic/BBQ facilities.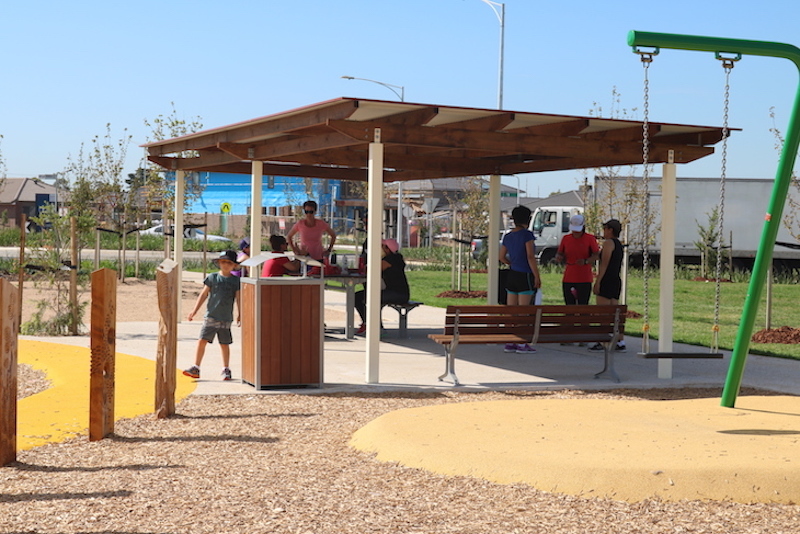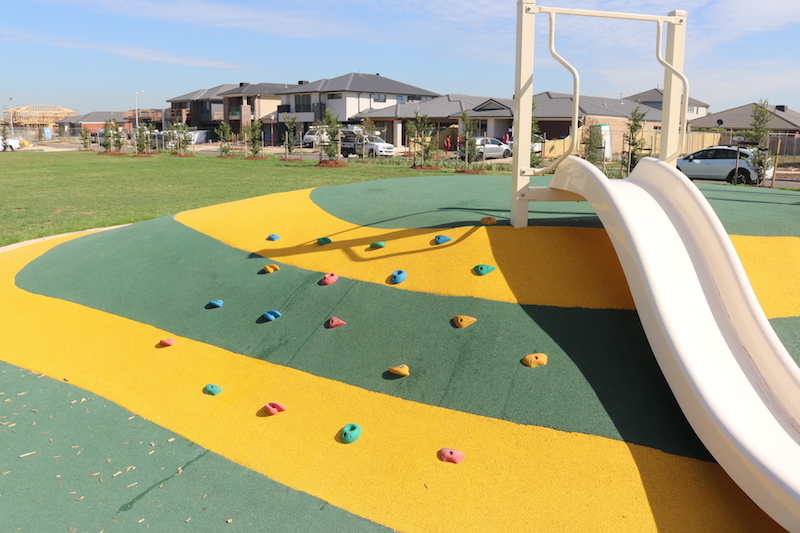 My five year old loved it, especially the lilypad-like mini trampolines and the rock wall. The playground is also near another ellaslist favourite, the Saltwater Coast Crocodile Park which features great water play for hot days.
In a Nutshell
Nearest cafe: I would go to Cheeky Chewies Cafe, about 10 minutes away. Family friendly and great breakfasts!
Toilets: None
Shade: Only under the BBQ area
Enclosed: No
Parking: Plenty of parking around the playground and green space area.
Best feature: The giant frog is fun and unusual, and you can't go past those mini trampolines!
What You Need to Know
Address: Cnr of Saltwater Promenade and Point Cook Road, Point Cook
More Info: Check out the Frasers Property website for updates to the facilities.