Kmart Released A New Homewares App To Make Life Easier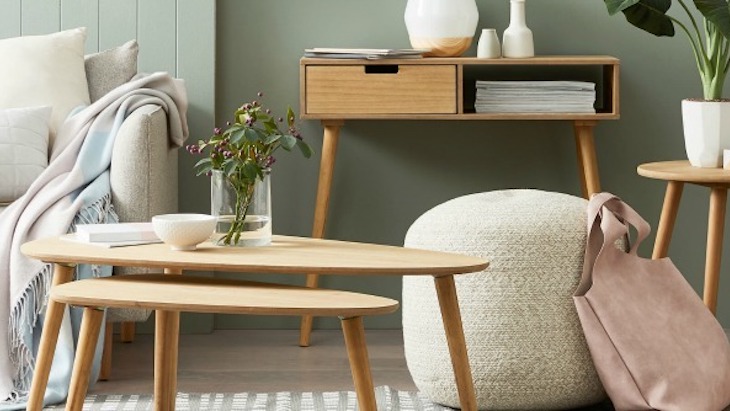 By: Emily O'Brien, ellaslist
How many times have you stood alone in an aisle and wondered if something in your hand would match something else at home? Wouldn't it be nice to ask a friend what they thought?
Well, Kmart just made it easier than ever to spruce up your place with some new digs WITHOUT that internal debate. Check out their new free app called Kmart Stick & Style.
Here's How The App Works:
You download the app and snap a photo of the rooms you're shopping for before you leave the house. Let's face it. You might want to just snap photos everywhere because we all know how things go when you're shopping in the store. (Oh, wouldn't this just be perfect for the kitchen? I know I came in for bed pillows, but, oh wait, this would be great for entertaining. Maybe I should get this too!) Yep, we've been there.
So when you're in the store and hemming & hawing over which houseplant to buy, you can open up iMessage, start a chat with a friend and drag one of your home photos into your chat. Then use the stickers (make sure they are switched on first) to drag over the Kmart item image of what you're thinking of buying. We love that we can reach out to someone for advice before reaching for our wallets.
But beware: sometimes the items in question can look REALLY big.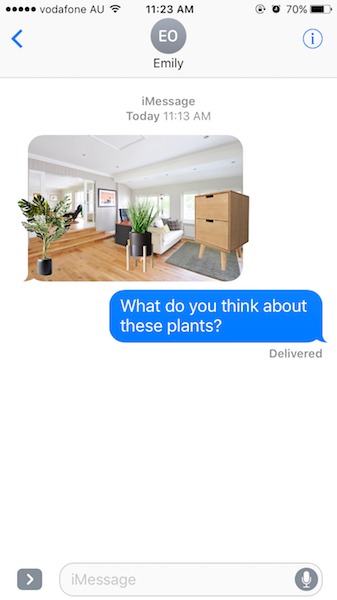 It does add a bit of a giggle.
Overall, though, awesome idea! We can't wait to play with it more. Head over to the Apple Store to grab it. (Not yet available for Android users.)