Kids Vitamins As Bad As Lollies - And All The Other ❛Shonky❜ Products To Avoid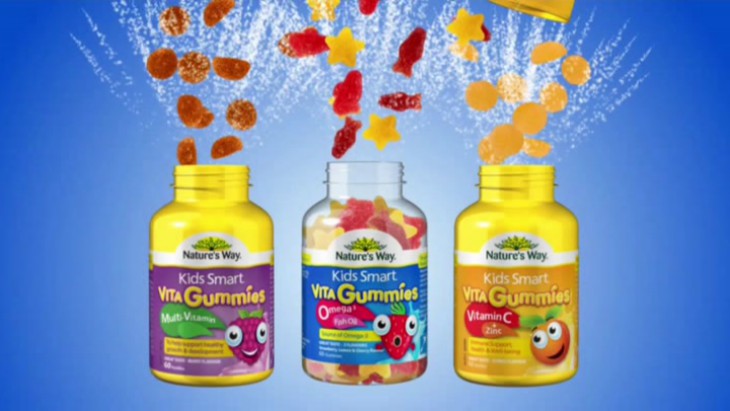 By: Alex Harmon, ellaslist
Although the marketing and packaging appeals to parents who want the best for their kids, Nature's Way Kids VitaGummies have been shamed for being just as bad as giving your kids lollies. The product was one of eight this year awarded a "Shonky" gong as part of the 12th annual Choice Shonky Awards.
The consumer advocacy group found while the product claimed to be good for childrens' teeth, bones and muscles, the "sugary treats are little more than lollies that can cause tooth decay." In fact they contain 50% sugar. Oh dear.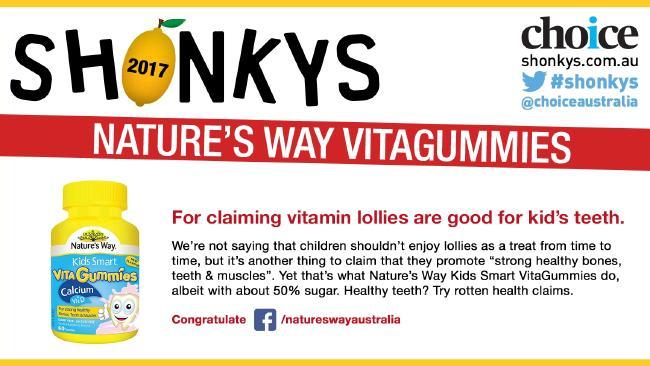 Not So Cute And Cuddly
Also on the list was everyone's favourite fabric softner, Cuddly. Choice awarded this prize for the fabric softener that performs worse than water while costing 3000 times more. They tested 29 products and found Cuddly scored the lowest and was also more expensive than many others on the market.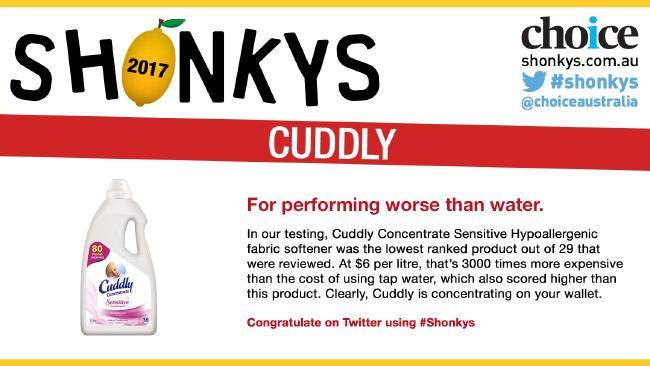 Oh Baby, Avoid This Bank Account
Choice also pulled up Wespac for using a "creepy tactic" to target the unborn though its Bump Savings account. They said the bank's attempt to lure in expecting parents to sign up their babies to a poor value financial product before they are even born was not a wise investment. Choice head of media Tom Godfrey said recruiting customers before they're born was "downright creepy".
"As part of the deal, expecting mums and dads are offered a $200 sweetener for any child born in 2017," Mr Godfrey said. "But a child can't access the $200 bonus credit for 16 years and if the account is closed before then, the money is forfeited.
"The shonky product also offers a meagre 2.30 per cent maximum interest rate, which is lower than many other children's savings accounts currently on the market."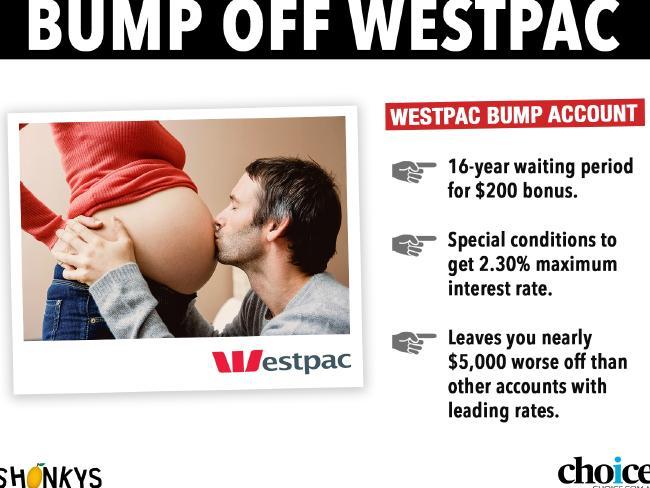 The Truth Came Out In The Wash
Shonky favourite Samsung (remember their exploding phones from last year?) are back with their washer/dryer. The appliance is super expensive at $2999, takes six-and-a-half hours to dry a full load, and uses 210 litres of water. Mr Godfrey said it would cost consumers an extra $400 a year just to run the appliance. "In the time it takes to dry a load of clothes, you could nab a cheap fare from Sydney to the Gold Coast and dry them on the beach every week for nearly a year instead of buying this shonky product," he said.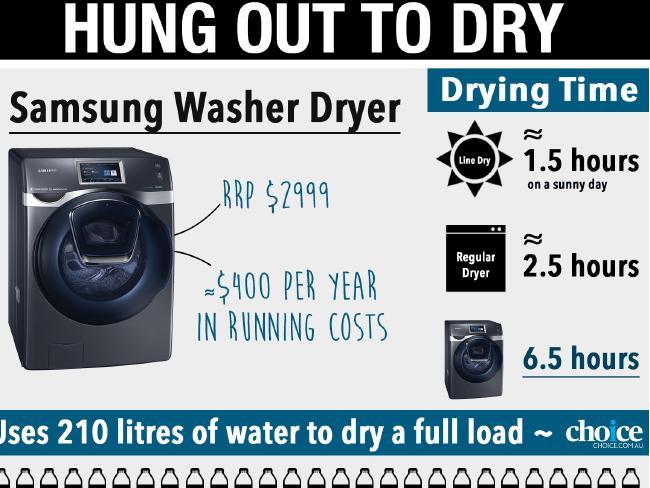 Now in its 12th year, the Choice annual awards name and shame the shonkiest products and companies taking advantage of Australian consumers.
For the full list of Shonky Award products, take a look here.