Kids In The Park - Action-Packed Activities The Kids Will Love
Kids
Preschoolers
Teens
Family
By: Tully Rosenberg and Hayley Dean, ellaslist
As a mum, one of the most important things that I have learnt is that kids need to run. They need space to run and they need to run in order to help them grow and blossom.
Thankfully, your kids now have some glorious spaces right around Sydney and more and more wonderful play areas are popping up all the time.
Sydney Olympic Park is certainly now a favourite venue for many local families thanks to its vast array of park space, walking trails, cycle paths, and playgrounds, as well as loads of exciting kids activities and family friendly events.
A highlight of their bumper calendar Kids In The Park - the largest school holiday program in NSW. This school holidays, there are countless activities to keep youngsters entertained. From thrill-seekers to nature-lovers, sports fanatics to super sleuths, there is something for every type of kid.
Here is just a taste of what's on offer.
Sports
BMX Riding: The most extreme fun you can have on two wheels. With a perfect mix of skill work and fun on the track, doing a BMX camp helps kids gain confidence, make new friends and have Serious. Fun.
Diving: Spring forward and learn from the best professional coaches. Dive clinics help improve your technique as you use the springboard and three-metre platform.
Gymnastics: Kids love to run and jump? Gymnastic camps are held in one of Australia's best indoor facilities, Quaycentre at Sydney Olympic Park.
Tennis: Improve your serve at a tennis camp for kids run by qualified coaches. These include a variety of fun and engaging activities and a chance to make new friends.
Cricket: In partnership with Sydney Thunder and Cricket NSW, learn to play like your T20 Heroes!
Soccer: This beginner/intermediate program will ensure participants enjoy developing their football skills, and it's open to under 5's.
Aqua Park: Kids will love joining in the fun with an indoor inflatable obstacle playground!
Water Polo: Learn the basic skills of waterpolo with one of the reputable coaches. Develop skills such as moving the ball through the water, passing, defending and shooting.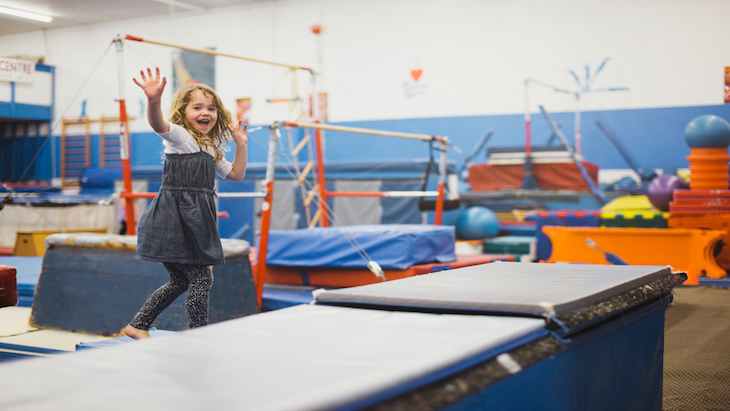 Creative Stuff
All Day Holiday Recreational Program: The Aquatic Centre's legendary all day recreational programs; with qualified instructors, supervision and activities such as swimming, diving arts and crafts, and fun sporting clinics.
DrumzBuzz Dragon Drumming: Kids can get loud with an hour and a half of drumming fun at this school holiday activity at Newington Armory, Sydney Olympic Park.
Fizzics Education - Park Detectives: Forensic Fun: A forensic science workshop will intrigue budding super sleuths.
Writing Workshops: Discover how to harness your love of reading/writing and turn your ideas into stories!
Digital Filmmaking: Lights, camera, action! A hands-on filmmaking course for aspiring film directors to learn the skills to make their very own film.​
Nature / Outdoors
Clue Trails: Download a self-guided map anytime. It's Free but Weekends only at Newington Armory.
Flying Trapeze: The professionals from Circus Acts will take you through an adrenaline pumping workshop- with a safety net to catch kids, of course!
Urban Jungle Adventure Park: An outdoor high ropes adventure course up in the trees.
Disc Golf: If you love outdoor games but find golf frustrating, try disc golf with a frisbee.
Segways: Experience the unique freedom of this virtually silent transport
Laser Tag: Laser Tag at the Archery Centre gives kids an outdoor battlefield with laser tag weapons, props and sound effects!
Riding the Rails: Riding the Rails takes visitors on a short ride around part of the former Royal Australian Navy Armament Depot – now a 52 hectare heritage site known as Newington Armory.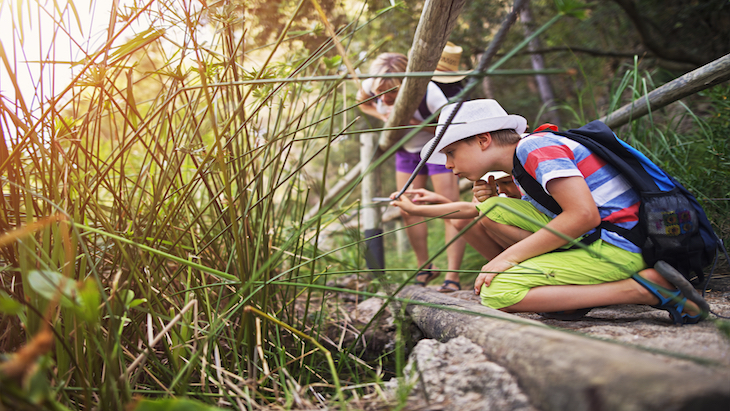 An Awesome Playground Nearby
Blaxland Riverside Park over 3 hectares of super sensory fun. Features include a double flying fox, mega-swing, multi-level tree house, and the hugest outdoor water play park in NSW.
Kids In The Park's Autumn School Holiday Schedule 2018
Whether your little one is a budding artist or writer, or loves a good adventure, there's a workshop here for every child. Click on the links for all the details and to sign up...Autumn break sorted!
In a nutshell, Sydney Olympic Park is the ultimate school holiday destination. And if you do get involved with Kids in the Park, please send us some feedback, photos and reviews of your experience. We'd love to hear from you!