It❜s The End Of An Era For Sydney Harbour BridgeClimb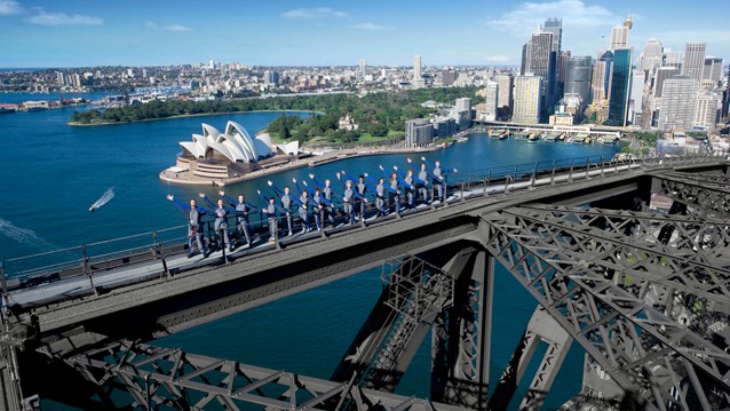 By: Alex Harmon, ellaslist
UPDATE: It has just been announced that Hammons Holdings - owner of Scenic World in the Blue Mountains - will take over as new operator of Sydney Harbour Bridge tourism, saying that expanding access and affordability was a key priority in its 20-year vision for the Bridge. The BridgeClimb lives on!
Original story (June 15, 2018):
Have you scaled the iconic coathanger yet? If not, you'd better book in quick because as of September it will be no longer accessible. NSW's Roads and Maritime Services says BridgeClimb Sydney failed to win a new 20-year contract to operate on the Sydney Harbour Bridge and will have to cease the public tours.
Since opening in October 1998 some 4 million people from more than 140 countries have climbed the 134-metre bridge.
"The Climb is renowned as a world class experience and operation, and has an unblemished safety record, without one serious injury in 20 years," the attraction's founder and chairman, Paul Cave, said in a statement.
"It has has been a privilege for us to make a hero of the Bridge, and of every climber on every climb. We will continue to create unforgettable memories until our final climber," he said.
There will be 'climbing as usual' for all customers booked until September 30. We contacted BridgeClimb to ask what those with tickets for after October 1 are able to do. They told us they would be happy to reschedule for an earlier date or issue an refund.
If you are one of these ticketholders, please contact Sydney Harbour BridgeClimb here.