Identical Twins Want Identical Baby Bumps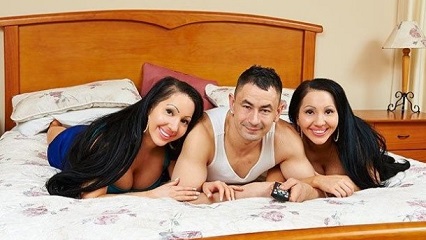 By: Zoe Crane, ellaslist
Identical twins Anna and Lucy Decinque from Perth do everything together. They live together, they eat together, they sleep together and they even got plastic surgery together. Now they say they want to get pregnant together.

Their boyfriend Ben will need "twice the energy"
The 31-year-old twins' share everything, including a boyfriend, and now they say their boyfriend Ben Byrne, 32, has a lot of work to do needing "twice the energy" if both ladies are to fall pregnant at the same time. The three share a super king-size bed
telling the Sydney Morning Herald
"it just works". Anna and Lucy's previous relationships never worked out, because they wanted to be together all the time. They say Ben is a twin himself and understands. "If he kisses me he'll kiss my sister straight afterwards. There's no jealousy." They have said that if one got pregnant the other would consider
IVF
to ensure they were both pregnant at the same time.
[caption id="attachment_101075" align="alignnone" width="960"]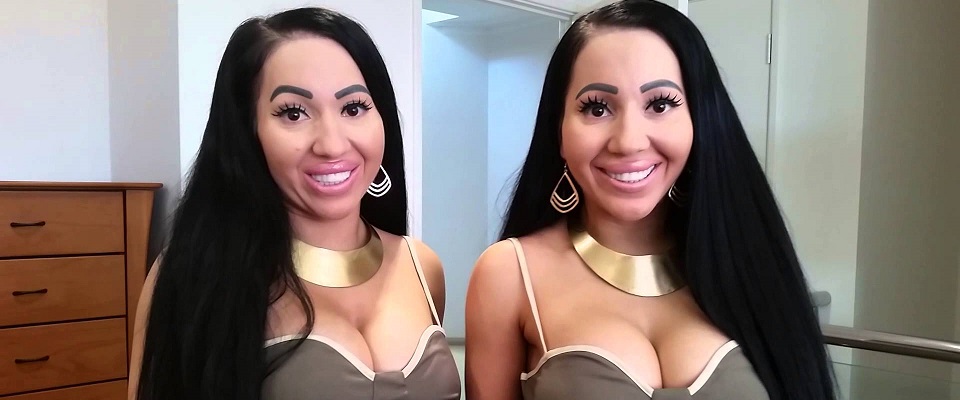 Identical twins Anna and Lucy Decinque want to be the same. They even want the same baby bumps. Source: youtube[/caption]

Matching maternity wear
So intent on looking the same are the twins that they say "If she walks a few metres, I have to walk a few metres because we have to burn the same calories….I want my body to look the same as my sisters". It's clear that one sister getting pregnant would throw a spanner in the works. Apparently the babies don't need to be born "at the same time" but they want to be pregnant at the same time. The question is do these sisters want to share the magical journeys of motherhood or are they just concerned about matching maternity wear.
Stay tuned
The twins were interviewed for a two-part series the
SBS
Current Affairs show Insight is running on identical twins. They also have their own youtube channel where they talk about things like feeling each other's pain. But who knows, soon we could be tuning-in for tales of joint morning sickness or identical scans – or even twin twins! We simply cannot wait.
ellaslist wants to hear from you, what do you think of the plans for matching bumps?
Reviews
This is sickening on so many levels. They need psychiatric help!