Ice Cream That Doesn❜t Melt
By: Phoebe Ackland, ellaslist
Kanazawa Ice, a shop in Japan's Higashi-Chaya district is selling no-melt popsicles, that can stay cool and in-shape for hours in temperatures up to 28 degrees Celcius.
Scientists from the Biotherapy Development Research Center Co. in Kanazawa found that polyphenol liquid, extracted from strawberries, has the capacity to make it harder for oil and water to separate, slowing the melting process. This quirky power of the liquid was found by serendipity as researchers searched for a way to help the struggling strawberry farmers following the 2011 earthquake and tsunami in eastern Japan, according to Conde Nast Traveler.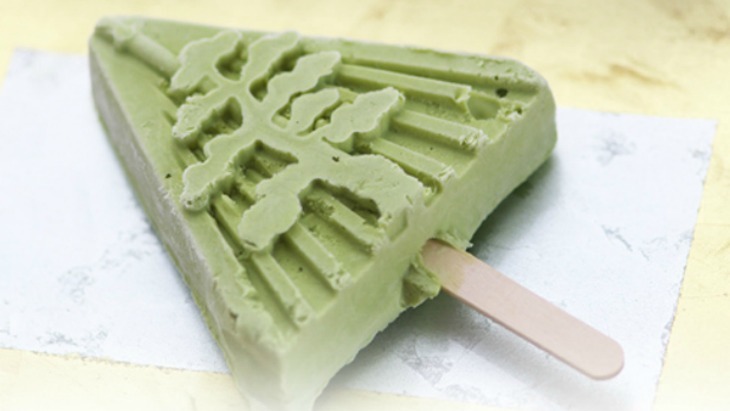 The Kanazawa Ice popsicle via Asia One
I Scream, You Scream
According to Asahi, company president Takeshi Toyoda said that the summer treats "will remain almost the same even if exposed to the hot air from a dryer." Asahi conducted some trials of the magic popsicles, and found that a regular ice cream, when heat from a hair dryer was applied to it inside an air-conditioned room, began to melt around the edges almost immediately. The Kanazawa Ice popsicle stayed the same shape after 5 minutes and even tasted cool despite the direct heat applied.
The popsicles have been on sale since April, and are so far only available in Japan. A little scoop of gelato is no match for the blazing Aussie sun, so we definitely see the appeal of enjoying our summer treats without the race against the clock!