How To Tell If You❜ve Found A Great Childcare Centre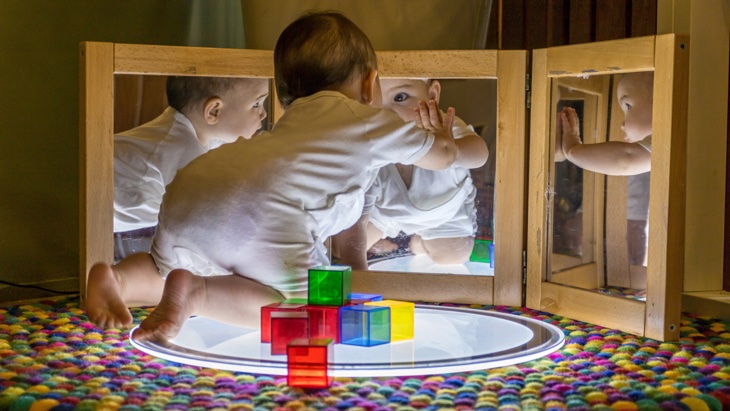 By: Alex Harmon, ellaslist
So you're putting your precious baby into childcare for the first time and you want to know if you've made the right decision. It's a bit like looking for a car - you want to ensure you're safe, comfortable and not being ripped off. And the hardest part of all, this is unchartered waters to you - how do you know if this centre is going to be the right fit? It's often such a personal choice because only you - the parent - will know your bub best. First of all, we cannot stress enough to simply follow your heart. Secondly, take a look at this checklist we've put together with the good folks from Guardian Early Learning Group. Guardian are leaders in the early learning field so you can feel assured that you are on the right track come that first big drop-off day!
1. Does the centre have a good reputation?
A quick search online can reveal a lot about a childcare centre's reputation. Canstar Blue have a comprehensive rating system voted on by parents that you can investigate. Check with your local Facebook groups, your mother's group or your neighbours. Go on a tour of the centre or stop by during afternoon pick-up time and approach some other parents to get feedback. Do the children look happy? Can you hear laughter? Sometimes the flashiest of centres with the newest play equipment aren't necessarily the best - it pays to look beyond the bells and whistles and into the centre's ethos. As Kathryn Waugh, Head of Curriculum at Guardian Early Learning Group says, "Whilst all of our centres have an emphasis on quality, we place an equal value on centres maintaining their individuality which means the children, families, community and educators who are part of that centre is what give it soul."
2. How much planning goes into the day?
Kids love routine and predictability, especially the newbies, so look for a centre with clear plans and programs. Other signs that an early learning centre is well run include bulletin boards with an outline of the day's plans, a daily newsletter or an app which staff upload pictures to throughout the day. Is the centre involved in community or national events? Do they embrace diversity? How do they celebrate the individuality of your child? Does the centre's values align with yours? Shared values and clear, frequent communication between educators and families is essential.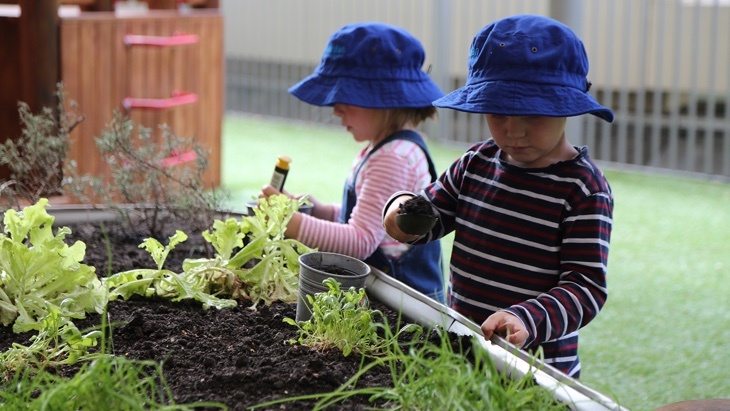 3. Do the educators look happy?
These are the people who are going to be spending a good chunk of time with your child, so you want to know that they are being looked after by their employer too! Are they comfortable, confident and enjoying themselves? Observe how directors and educators interact, you want a centre that respects their employees (after all, you've probably heard how much they're paid!). "We heavily invest in professional learning opportunities for our educators," says Kathryn. "We understand that by investing in our educators we are investing in our children and families. We have high expectations for our educators, we challenge them to be creative, critical, innovative thinkers who strive for excellence with our children, families and themselves."
4. How healthy is the environment?
Find out about the centre's exclusion policy and guidelines for children's illnesses. Yes, they're a bit of a pain for parents, but having sick babies is even more annoying. Ask what will happen if your child isn't feeling well, what happens if your child has a toileting accident, and what the procedures are on hand washing etc. While you're there, ask about the safety practices - how do people enter and exit the premises? What happens if your child gets hurt? Most centres will have strict policies in place, but knowing about them will give you peace of mind throughout the day.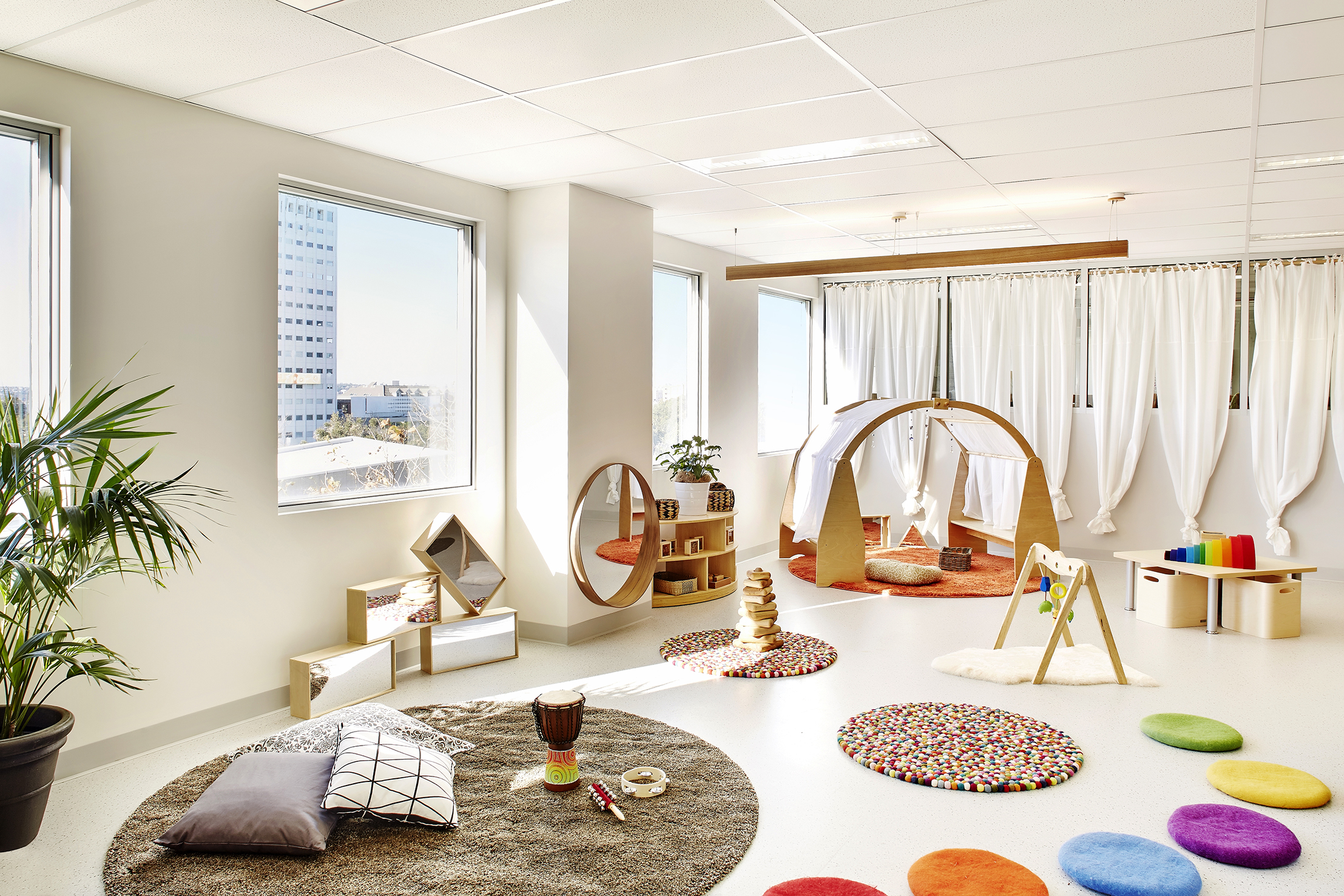 5. How stimulating is the curriculum?
A good centre will have a balance of physical activity, opportunities for rest and relaxation, group and individual experiences for children. You want to find a centre with content-rich programs that include literacy, numeracy, science, art, music, and language to promote social, emotional, cognitive and physical development. "Our curriculum focuses not only on developing children's learning in preparation for school but for lifelong success - professionally and personally," says Kathryn. TV and videos shouldn't really be a part of your child's day, unless it is used appropriately. At Guardian, children have access to iPads, laptops, torches, video, cameras, and overhead projectors but they are used to support their learning. "We use technology to enhance children's critical thinking and knowledge building rather than to find the answers," says Kathryn.
6. Does the centre promote healthy eating?
If your centre provides meals, ask for a weekly food plan. Are the meals nutritionally balanced, full of variety and appealing to little palates? Make sure the team are aware of your child's food allergies, intolerances and preferences. Find out what treats they offer (if any) and what their birthday cake policy is - if they have one. You'll find some centres are regularly celebrating with cake and not every parent will be okay with this!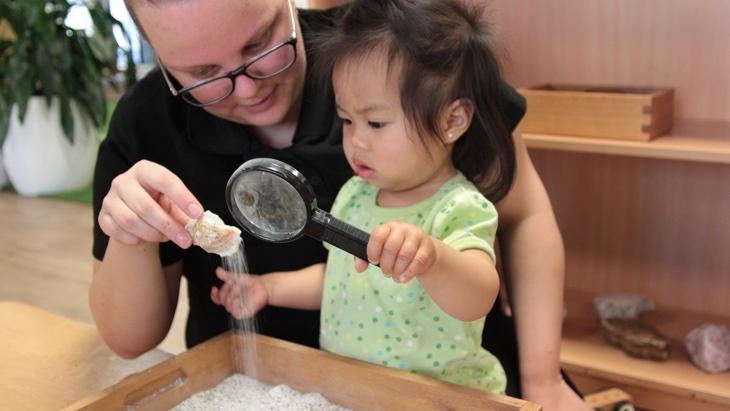 7. What does your gut feeling say?
Sometimes it's just the vibe of the place and you can get a sense of this right away - after all, first impressions count! Make sure you go in and take your time to look around and ask questions. There's no such thing as a silly question when it comes to your child's wellbeing.
Need to know what questions to ask your prospective childcare centre? Guardian has put together this handy checklist if you want to extend your research. Guardian Early Learning Group have a number of high quality childcare centres conveniently located in Sydney's CBD and North Sydney. Head here to find the location best for you and to book a personal guided tour.