How to Shortlist a Child Care Service For Your Child
Mums & Bubs
Toddlers
Preschoolers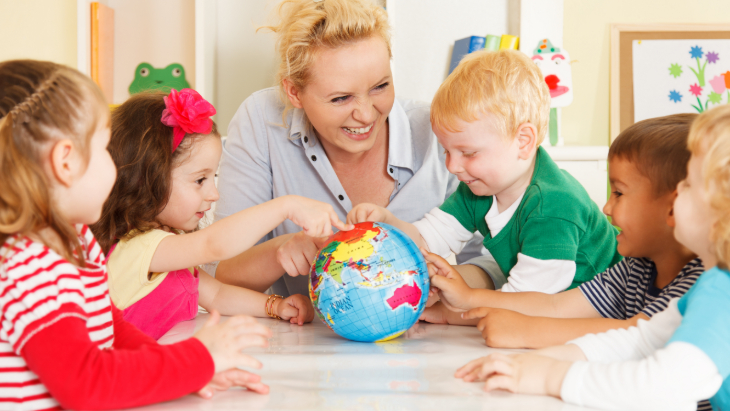 The first few years of parenthood can be some of the most beautiful and joyful of your life, yet this can also be matched by the unique challenges as a new parent. As your child's life starts to take shape, you may feel like there are endless decisions to be made. When should I return to work? Which child care service should I choose? How will I balance work and life?
It is well documented that the first five years of a child's life are critical to their development. Their brains are ripe and ready for absorbing everything they can from the world around them, and they need the love and support of a nurturing environment to do that. As parents return to the workforce, child care services play a fundamental role sharing this profound responsibility.
The long waiting lists in most capital cities across Australia, testify to the high demand for these fundamental early learning services. It is a necessary investment for most families so it pays to plan ahead and ensure you find the right child care service for your child.
Information abounds! The best way to make this process as easy as possible is to access accurate and relevant information early on. Starting Blocks is a free government website that delivers valuable resources, all in one place, so you can make an educated comparison and find the best fit for your family. The comprehensive platform gives parents all the information they need to make the right decisions around choosing child care, preparing children for the transition and tracking their ongoing progress.
StartingBlocks.gov.au is an initiative of the Australian Children's Education and Care Quality Authority (ACECQA) - a national body that is striving to raise the quality of child care services around the country. They oversee the implementation of the National Quality Framework (NQF) so that children in Australia have the best start in life.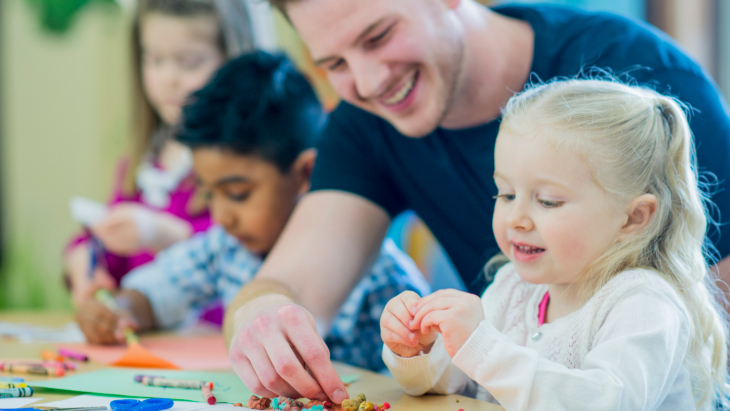 Here are some of the key things to consider when choosing an early learning service for your child.
What types of early learning services are there?
There are a few different types of early childhood education options available for the years prior to starting primary school. They vary in operating hours and style of care, so consider what's are important to you.
Long day care typically offers 8-10 hour period of care in a dedicated centre. They accept children from birth and provide play-based preparation for school. The extended hours of these centres often suits parents working full time.
Family Day Care offers a more intimate setting where small groups from birth to 12 years are cared for in the educator's home. Hours vary according to the carer.
Preschool or Kindergarten usually cater for children between 3 and 5 in an independent service or one that is part of a school. They focus on preparing children for school with a play-based learning curriculum and therefore often have a shorter day.

What standards do child care services have?
To provide optimum safety and development for your child, all the regulated child care services across Australia must adhere to the requirements enforced under the National Quality Standard (NQS). Each service is visited by an assessor who rates the service against seven quality areas:
Educational program and practice to make sure your child is supported to participate in play and learning
Children's health and safety covers protection for your child from illness and hazards
Physical environment means that your child plays in a safe and well-maintained environment
Staffing arrangements ensure educators are qualified and can give each child the attention they need
Relationships with children requires that your child is made to feel supported and welcomed
Collaborative Partnerships with families and communities for local community involvement and respect for the beliefs and values of your family
Governance and Leadership insists your child is cared for in a positive and well managed environment
Each criteria (quality area) is given a rating that indicates the service's level of quality. At best, they will be excellent, at worst, significant improvement is required, so look for these ratings when choosing your service. StartingBlocks.gov.au breaks down all of the ratings you need to know in a handy child care ratings information sheet.
How do I find a child care service?
Begin your search with StartingBlocks.gov.au to find education and care services near you that are approved under the NQF. The website will also show you each service's NQS quality rating.
While there are many quality child care services, the notoriously long waiting lists are a challenge, so it's best to prepare as early as possible! Search with StartingBlocks.gov.au and start your shortlist. Put your child's name down for a few of your favourite services to give yourself the best chance of getting a spot you want.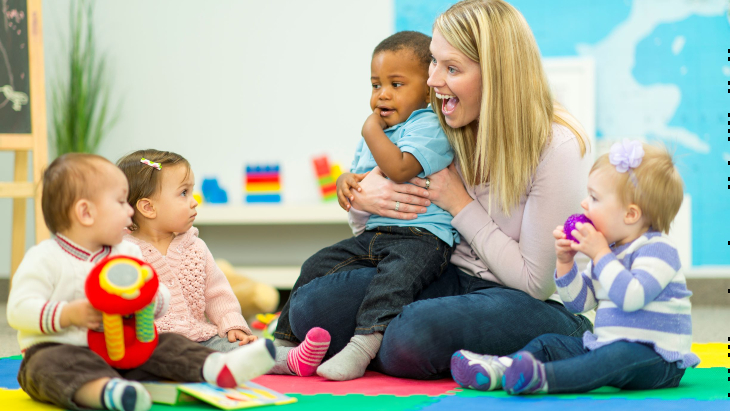 What else do I need to know?
StartingBlocks.gov.au will guide you through the process of shortlisting the best child care options for your child. Then it's time to dig a little deeper.
You want to feel completely confident and comfortable when you drop your little one off in the morning, so visit the potential services, get a feel of how they work and ask the important questions! Look out for their quality rating, documentation and programs, and find out how services are assessed and evaluated. Make sure they are equipped to deal with allergies and medical conditions, and are clear and transparent when it comes to fees, policies and procedures.
First impressions count, so make sure you feel welcome from the get go. You want a space that is clean and hygienic, including an inviting outdoor area and plenty of resources and equipment to engage your child and encourage them to learn and grow. This is an important decision, so educators should take the time to speak to you and answer your questions.
Communicating with your child in a friendly and genuine way is also crucial for educators, so they can establish a relationship from the outset. A higher number of staff to children is a good sign, enriching children with more focussed attention and adequate supervision.
StartingBlocks.gov.au have created a list of important questions that you can take with you to make sure all your bases are covered! These questions will help you determine if your potential service is a high quality one, and offers a unique insight into what a high quality early childhood service looks like, with the vision of creating a holistic and nurturing experience for children. Some of these questions are:
What hours do you operate and do you close throughout the holiday season?
Will I be charged fees for public holidays or when my child is not there?
Do you provide things like nappies and meals or should I bring them from home?
Will I be able to visit my child or call them at any time?
How will I know that my child's learning and development will be encouraged?
Has the service been quality rated, and if so, what is the service's rating?
Ready, Set, Go
There's a lot to learn - for us and for our children - but with the right tools we are all in a better position to achieve the best possible outcomes. The quality of education and care our children receive in those formative years can have a significant impact on their well-being later in life. So it's imperative that you know your child will thrive in a quality environment.
With StartingBlocks.gov.au, you're off to a flying start.