How To Be The Best Easter Bunny Ever!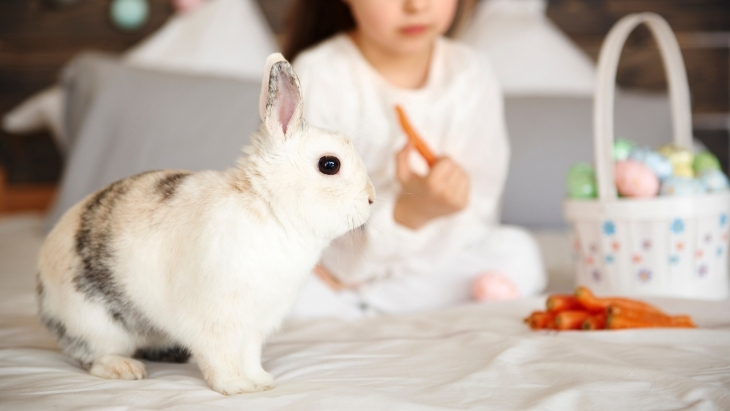 For children, Easter morning is utterly magical. Remember the excitement of the night before Easter, going to bed knowing that while you sleep, some mysterious furry friend is decorating your home with delicious chocolate? Remember trying to wake up extra early to catch a glimpse of him in the act?
To help yoy keep creating that Easter morning magic, ellaslist brings you some sneaky tips and fun ideas to make it believable for children and ensure the best Easter buuny ever pays them a visit.
The Bitten Carrot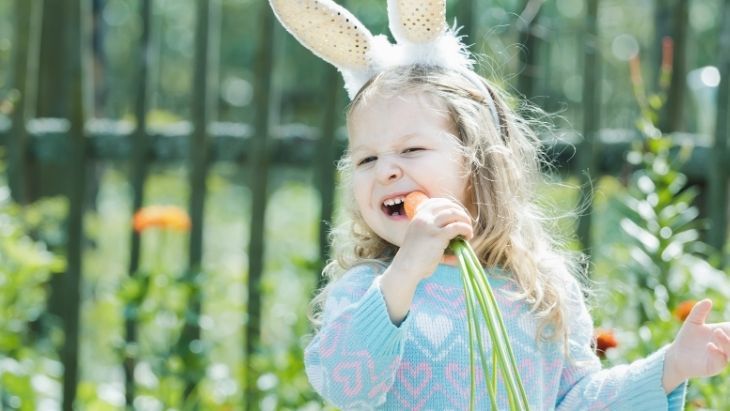 Get your children to help lay out some food for the Easter bunny the night before, like a nice big juicy carrot. While they sleep, bite the carrot in half yourself. Kids will be delighted that their treats were enjoyed!
Bunny Footprints
Using flour, baking soda, chalk or baby powder (all easily vacuumed up), create bunny-shaped paw prints and make a trail on the floor, like from a pile of chocolate to a nearby open window to create a bunny's quick getaway, or even around your child's bedroom door for an extra special visitor in the night. If you're going all out, use melted chocolate for paw prints and put them on the kitchen counter so it seems as if the Easter bunny has been a little bit cheeky!
The Chocolate Trail
When your little ones open their bedroom door on Easter morning, they'll be thrilled to find a trail of chocolate! The best Easter bunnies around are known to create a line of smaller chocolate eggs leading up to one giant egg! How could a morning begin any better than that?
Peter Cottontail
Get some cotton wool, or some sort of fluffy material from the craft store, and drop it around where the eggs are hidden. It'll seem like the Easter Bunny left a little too much behind.
You Can't Go Wrong With An Egg Hunt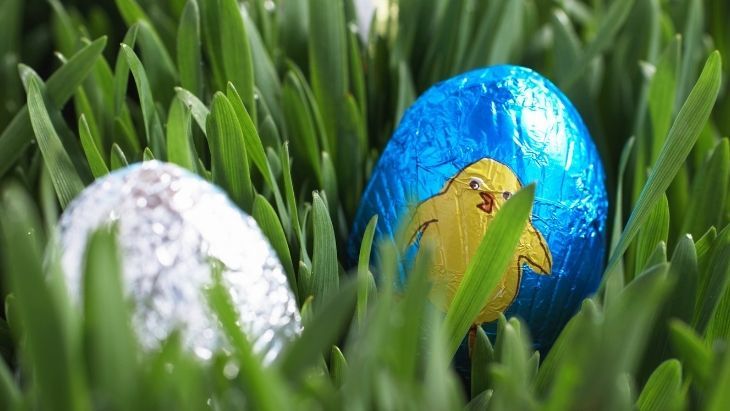 True Easter bunnies always get inventive and a little bit tricky when it comes to hiding the eggs. If you have older children, don't be shy to hide them in teapots or pot plants, behind couch cushions or on top of the bookshelf. Create a hunt that is truly exciting and will have kids thinking the Easter bunny is hopping good fun. If you have the time, you could even organise a scavenger hunt! Leave clues around the house for your kids to follow, written by the Easter bunny with a paw-print signature.
Mummy, Does the Easter Bunny Shop at Coles?
Nothing will seem more authentic than a few original sweets on Easter morning- as if they were just taken out of the oven over at the Bunny Factory. This way, you can control how much sugar the kids are eating as well! Get the kids to bed early on Easter eve, and pop on those oven mitts for some serious Easter morning smiles.
Choca-Holic
While the kids are asleep, replace milk in the milk jug with chocolate milk! Make sure they see that the milk is plain before they go to sleep, so they think the Easter Bunny has really tampered with the fridge while everyone slept.
More Easter Fun
The Best Things To Do Over Easter With Kids
The Perfect Easter Treat: Carrot Patch Brownies
Top Easter Egg Hunts for Kids In Sydney
Have you signed up to our newsletter? Join ellaslist to get the best family and kid-friendly events, venues, classes and things to do NEAR YOU!