Holidaying In The Time Of COVID-19: Coronavirus-Affected Countries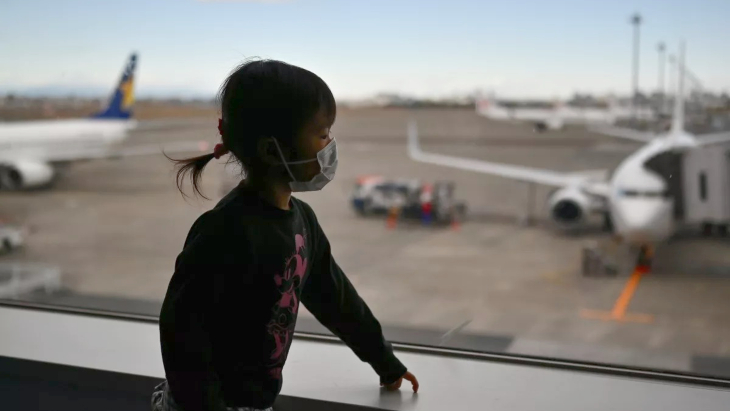 Coronavirus – it's the hot (or should we say high-fevered) topic of conversation on everyone's masked lips and has been branded a worldwide pandemic. But apparently there's no need for us to panic and rush out and clear the shelves of all toilet paper. While Australia still remains one of the lucky countries not currently in lockdown or on a no-travel list, the next question on everyone's lips is, so where can we travel?
If you booked a family holiday before coronavirus spread from Wuhan, China to the rest of the world, chances are you're considering cancelling or postponing your holiday, but you may not need to, depending on where you're travelling. The official recommendation from Smart Traveller is for all Australians to reconsider unnecessary overseas travel at this time, but if you have your heart set on that pre-booked family holiday, let's take a look at travelling in the time of COVID-19 and which countries have been affected.
*Please note that as of 18 March 2020, Prime Minister Scott Morrison has placed a "Do not travel" ban on all "Non-essential" overseas travel for all Australias. All travellers returning to Australia from overseas from 12 am on 16 March 2020 will have to self isolate for a minimum of 14 days regardless of which country/countries you've travelled to.
Fiji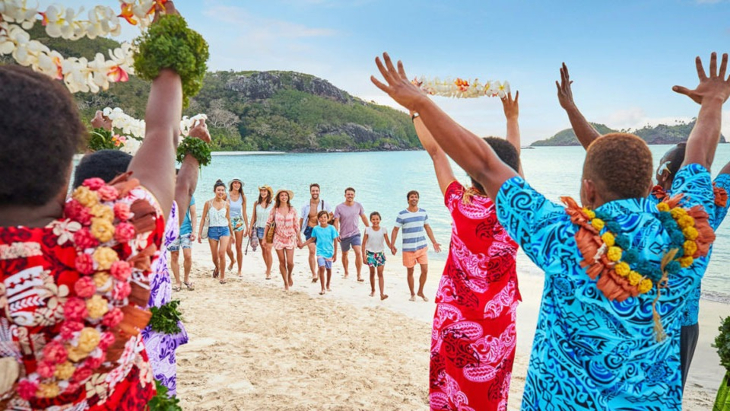 The isle of smiles currently has no reported cases of coronavirus victims and is still safe to travel to for Australian families, although Australia's official recommendation is to reconsider unnecessary travel to Fiji during this time. While you might have heard or read that 4 people were in isolation in Fiji due to the coronavirus, these people have now been released after testing negative for the COVID-19 coronavirus. As with most countries dealing with COVID-19, entry into Fiji on arrival and entry into Australia on your return will be extremely lengthy due to necessary health screenings. Foreign nationals who have been in Mainland China, Italy, Iran or South Korea in the 14 days prior to arriving in Fiji are not allowed to enter the country.
Bali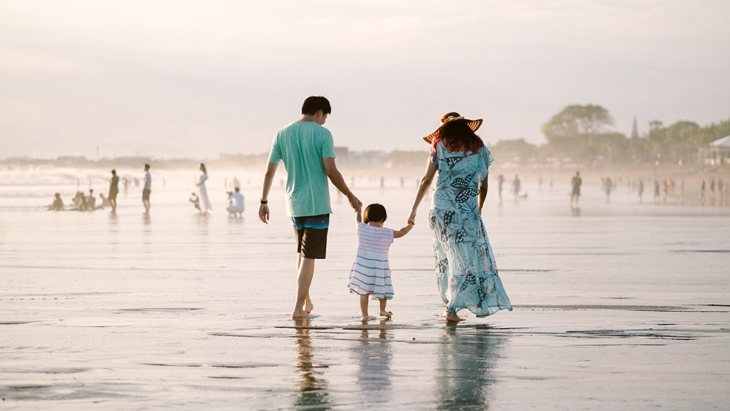 It is recommended to reconsider your need to travel to Bali at this point. For those already in Bali, the Department of Foreign Affairs and Trade (DFAT) is advising travellers to "exercise a high degree of caution". There have been numerous reported coronavirus cases in Indonesia to date and unfortunately one death. The Indonesian Foreign Affairs Ministry has put a temporary ban in place for all travellers from COVID-19-affected regions including Italy, Iran, China, and South Korea. It's also important to remember that there is limited availability of coronavirus testing and infection control in Bali, and medical facilities and care for Australians who do become ill is likely to be significantly lower than what we're fortunate to have in Australia.
New Zealand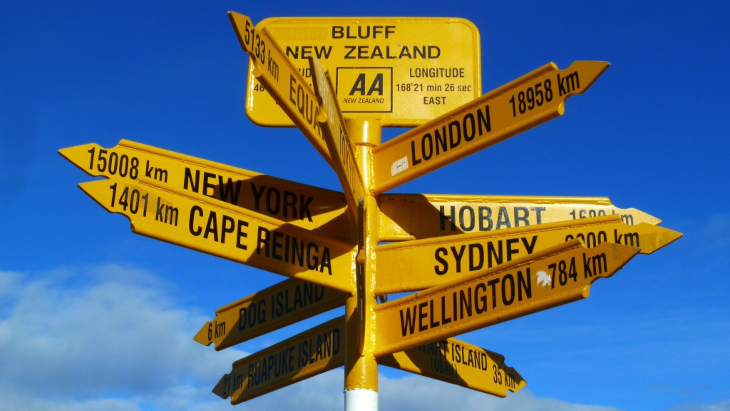 A trip to visit our kiwi neighbours might have to be postponed until a later date as New Zealand have placed restrictions on all travellers flying into the country. No matter which country you're travelling from, on entry to New Zealand you will need to self isolate for 14 days before enjoying your travels around New Zealand. All foreign nationals who travel from or transit through Mainland China after 2 February 2020 will be refused entry into New Zealand.
The UK & Europe
Australia's official position is to reconsider unnecessary travel to the UK at this time, while many other parts of Europe are on the no-travel list. Outside of China, Italy has the largest outbreak of COVID-19 with 10,000 cases and more than 630 deaths, so if you were planning on visiting the land of pasta, it might be time to say ciao to your travel plans. Smart Traveller advise Australians not to travel to areas in the north including Lombardy, Milan, Venice, and the provinces of Modena, Parma, Piacenza, Reggio nell' Emilia, Rimini, Pesaro and Urbino, Alessandria, Asti, Novara, Verbano-Cusio-Ossola, Vercelli, Padova, and Treviso. If you do decide to travel to Italy you will need to remain in isolation for 14 days upon your return.
Smart Traveller have advised exercising a high degree of precaution if you are already travelling to other parts of Europe, particularly France, Spain, Germany, Switzerland, and Greece where there are currently cases of COVID-19.
America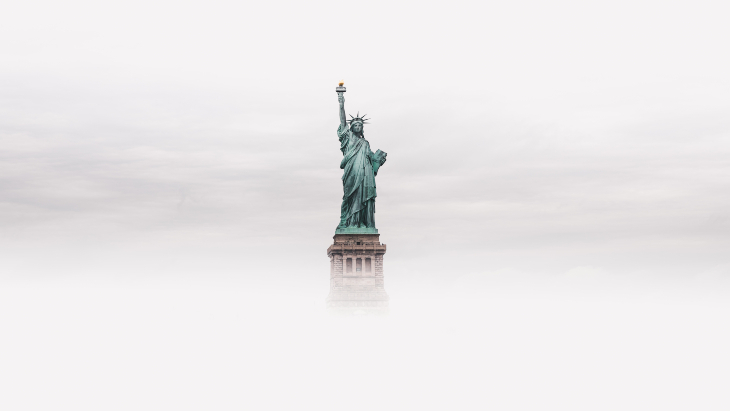 The United States of America currently sits in 8th place on the global list of coronavirus-affected countries with a number of confirmed coronavirus cases and are currently denying entry to foreigners who are travelling from affected countries. Smart Traveller advises reconsidering travelling to America during COVID-19 as you may be denied entry across certain US borders, and enhanced screening procedures will likely delay your travels significantly.
Vietnam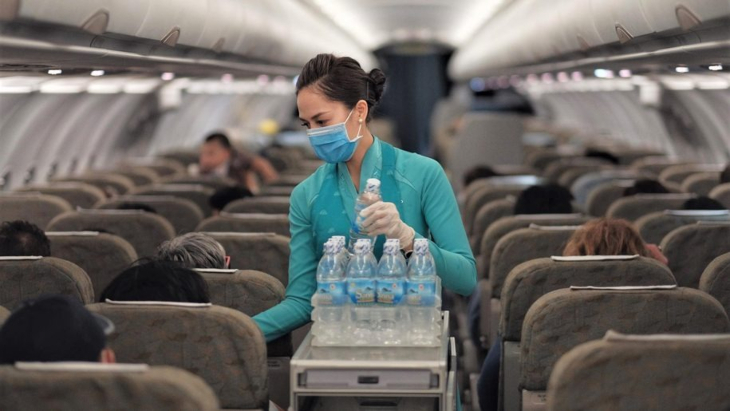 Is it safe to travel to Vietnam since the outbreak of COVID-19? Unfortunately no. To date, there have been 37 cases of coronavirus in Vietnam, making it one of the least affected countries (number 40 on the global list), however, Smart Traveller are strongly suggesting that Australian families put all unnecessary travel to Vietnam on hold. To protect its people, Vietnam have introduced mandatory health declarations and intensive health screenings for all travellers entering the country, which could delay your travel plans. And if you do happen to show symptoms of COVID-19 you will be kept in quarantine for 14 days.
India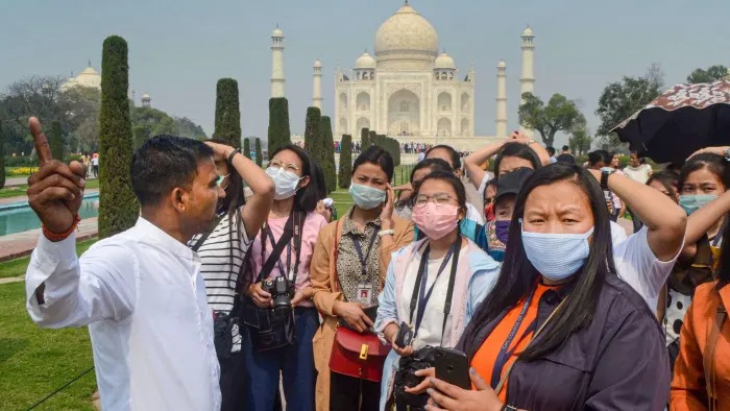 If you've had grand plans in the works to visit the Amer Fort or snap a selfie outside the Taj Mahal, it's highly recommended to put your India travel plans on hold for now. India has unfortunately lost its first victim to the coronavirus while there have been thousands of suspected cases tested and 76 confirmed. To protect its billions of people, India has announced that it will suspend all travel visas (including the visa-free travel facility for OCI cardholders) from 13 March until 15 April 2020 with the exception of visas issued to diplomats, officials, UN/International organisations, and for employment. Visas for all foreign travellers currently in India will remain valid. Smart Traveller recommends only travelling to India if you have compelling reasons to do so and you will have to contact your nearest Indian Embassy or consulate beforehand.
Singapore

If you've had a Singapore holiday in the works for some time, it's best to postpone until another time. There are several confirmed cases of COVID-19 in Singapore, so expect more stringent health and security screenings throughout your travels, plus, many of the top tourist attractions that have likely drawn you to want to visit Singapore are unfortunately closed. Don't worry, these attractions will still be there when travels are 100% safe again!
Japan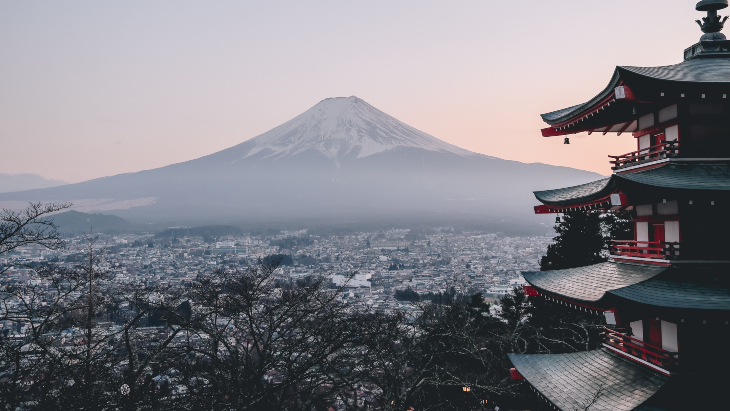 If you've been dreaming about cherry blossoms and eating sushi all day every day, you won't like what we're about to tell you. With more than 500 cases of coronavirus excluding the 700 cases on board the quarantined Diamond Princess cruise ship, Japan is not an ideal country to travel to at the moment, and Smart Traveller are advising all Australians to reconsider unnecessary travel to Japan at this time. All Australian travellers currently in Japan should be exercising a high degree of precaution during their stay. You'll be required to spend 14 days in quarantine or self-isolation if you arrive in Japan from other parts of mainland China, Hong Kong, Macau, or South Korea.
Cruise Ship Holidays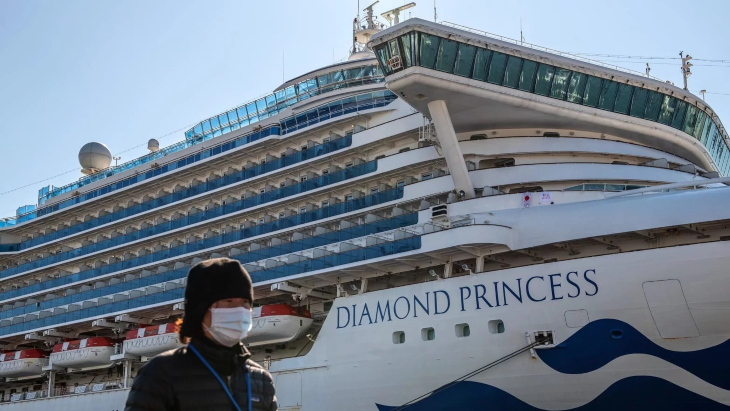 In light of the recently quarantined Diamond Princess cruise ship (resulting in 8 deaths and 700 infected passengers and crew), taking a cruise ship holiday is not recommended at the moment. Aside from the rapidly increasing cases of COVID-19 onboard cruise ships, Smart Traveller have advised that due to rapidly changing entry restrictions in most countries, disruptions to cruise itineraries, and possible refusal to disembark, all cruising holidays should be put on hold for the time being.
Australia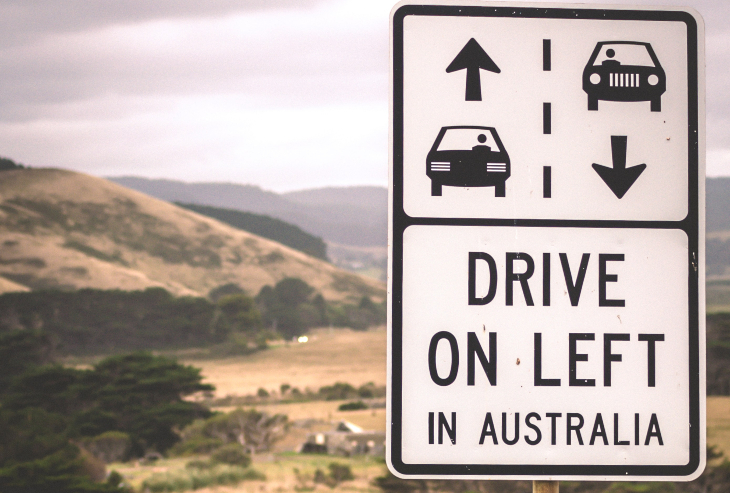 The land down under is open for business! Instead of stressing over the high risks of travelling to a coronavirus-affected country, why not use this opportunity to explore your own backyard? While there are strict border restrictions in place for tourists coming into Australia, Australians looking to explore their own country can do so with ease as there have been "limited reported cases" of COVID-19 in Australia (127 to be exact). And to protect its people during this pandemic, Australia has unveiled a comprehensive $2.4 billion health package to protect Australian against the virus.
** Before travelling anywhere outside of Australia during the COVID-19 outbreak it's essential to check the Smart Traveller website for updates, and to bear in mind that standards of medical facilities in some third-world countries are significantly lower than in Australia. **
Australia's Best Family Holiday Destinations
Australian Islands That Are Great For Kids
Aussie Destination One Of The World's Most Instagrammed
Best Beach Camping Spots In NSW
Have you signed up to our newsletter? Join ellaslist to get the best family and kid-friendly events, venues, classes and things to do NEAR YOU!