Here❜s Why Darling Harbour Is A Total Playground For Families
By: Lenore Pearson, ellaslist explorer
These Spring holidays, I took the kids for a day-out adventure at Darling Harbour. This popular family-friendly destination is a hub of fun activity and our day was jam-packed from start to finish.
WILD LIFE Sydney Zoo
Our day began with animal encounters ranging from the cute and furry to the fierce and dangerous. The highlight for the kids was at Kakadu Gorge where they met with a mammoth saltwater crocodile. You can view his magnificence from above or below from the underwater viewing platform which the kids loved.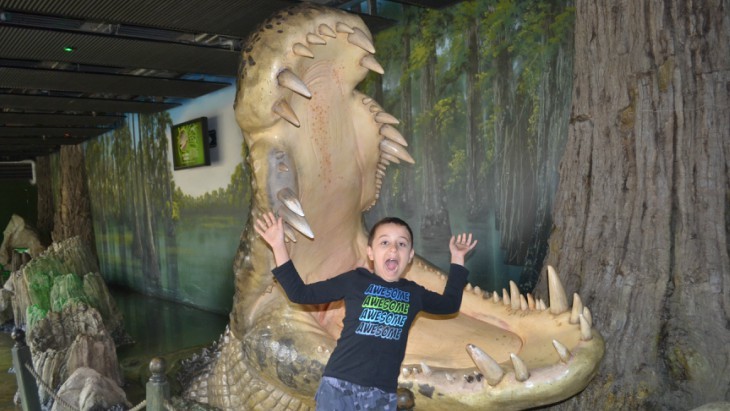 Top Tips
Open 7 days from 9.30am - 5pm
Pre-pay for tickets online to hop in the prepaid line which gets you in faster.
There are various parking stations around, however, if you don't mind a little walk, we parked at Star City and from Mon-Fri you pay $15 for 6 hours.
There are various feeding and talk times throughout the day
Fully wheelchair accessible, baby changing facilities and toilets on every level as well as an onsite cafe
DANGEROUS & DEADLY at WILD LIFE Sydney Zoo runs from 23 Sep – 8 Oct.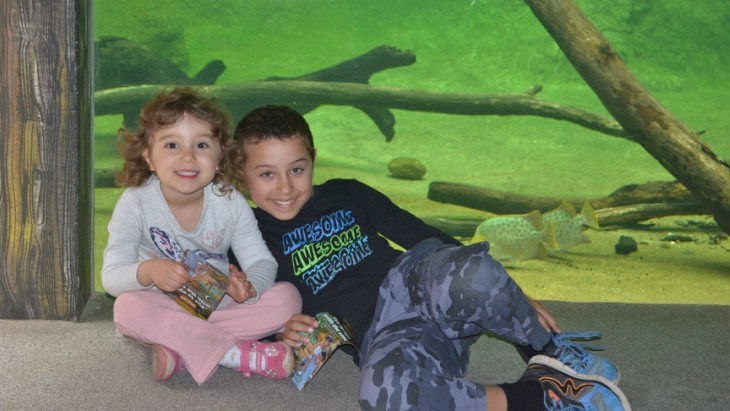 Chinese Garden of Friendship
Next on the itinerary was a walk over to the Chinese Garden. Initially, the kids weren't overly enthused after socialising with the animals but their attitude quickly changed when they immersed themselves in Chinese culture involving feeding the Koi and creating special Chinese-style scrolls.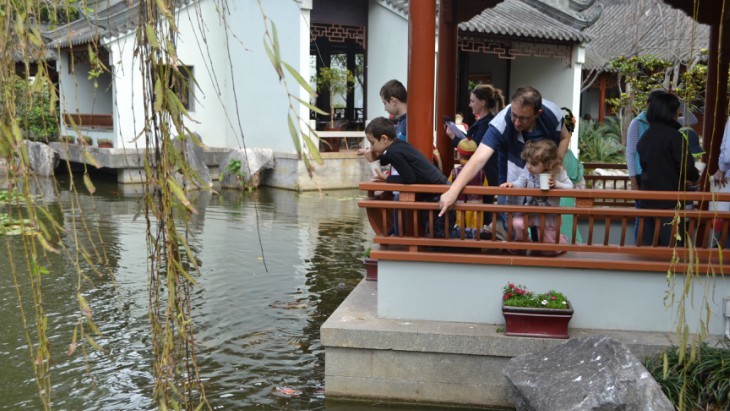 Top Tips
Open 7 days 9.30am - 5pm
Tea House onsite for Chinese tea and refreshments
Koi Feeding 11.30am daily
KOI CREATIONS (paper craft) runs from 25-29 Sep and 3-6 Oct 11am – 1pm. Free with entry
The Emperor's Quest is a self-guided adventure for ages 5-12. There are clues to follow to locate the 12 animals of the Chinese Zodiac that are hidden throughout the garden.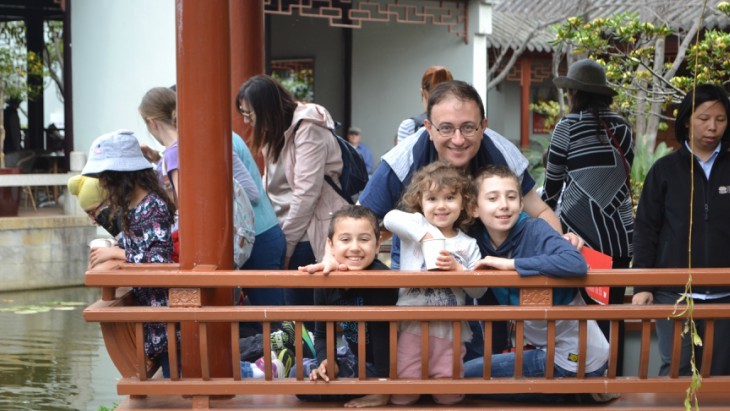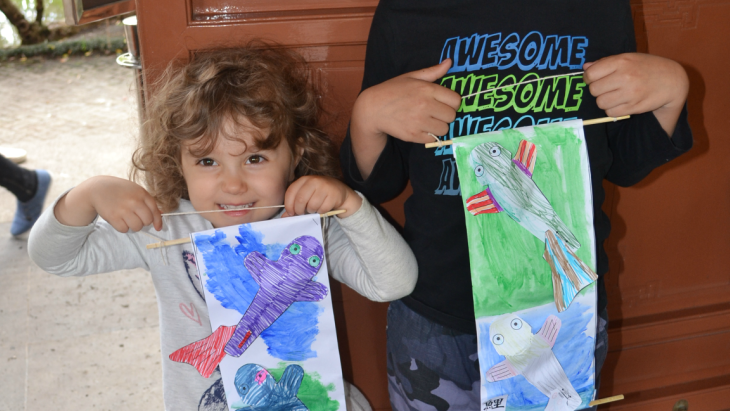 Darling Quarter
While we were in creative mode, our next stop was at Darling Quarter where the kids tried their hand at Planting for the Planet which runs from 25-29 Sep and 3-6 Oct, 10am-2pm. It was great to see the kids getting their hands dirty as they got to decorate their own biodegradable pot and plant a vegetable of their choice to take home. We are very much looking forward to the juicy capsicums that will grow in our garden.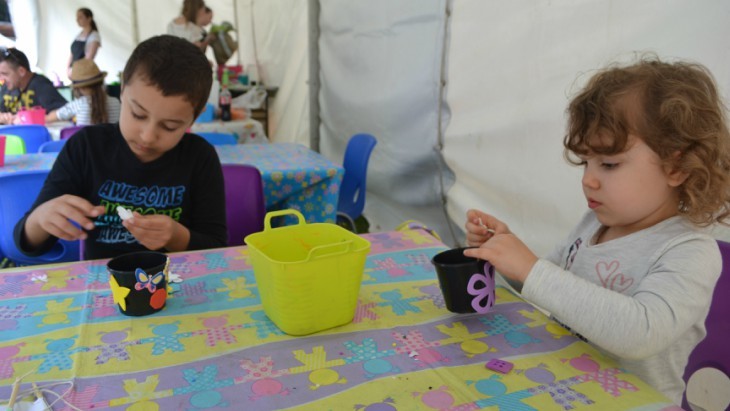 After a very busy morning, the kids released some energy at the sensational playground also in Darling Quarter. The giant slide was the favourite as was the various water features along our walk over to the Maritime Museum. There is always one child who likes to get their shoes sopping wet! This was actually nostalgic for me as I watched the three kids walk along the spiral water feature as I used to do as a child.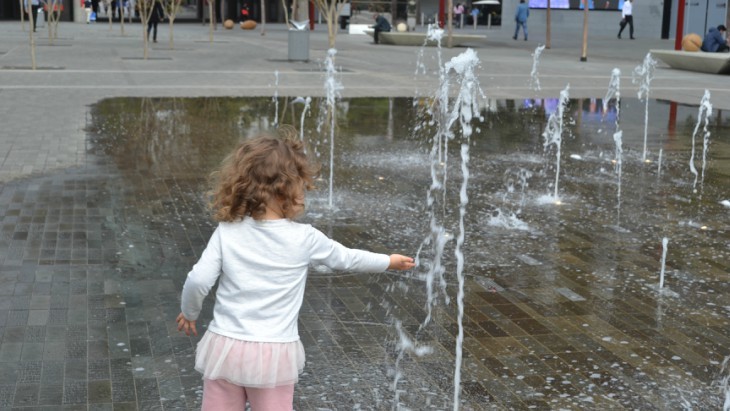 Australian National Maritime Museum
Our last stop for the day was at the Maritime Museum with the number one priority on everyone's list being the HMAS Onslow (the Submarine). It was quite funny as we walked through watching the reaction on the kids' faces as they saw how tight it was and how small the sleeping quarters were. They were particularly concerned with how small the toilet was! The highlight for them was being able to look through the periscope to see Sydney Tower.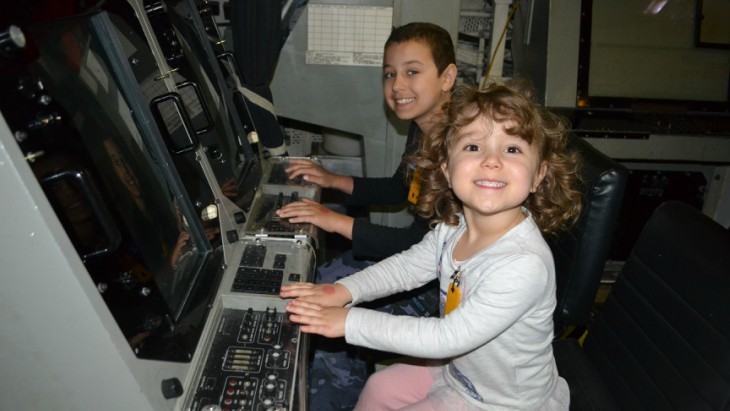 Top Tips
Open 7 days from 9.30am – 5pm
GO WILD runs from 24 Sep – 9 Oct 9.30am – 5pm. Exhibitions, vessels, hands-on workshops, themed activities, performances and more for the entire family during the holidays.
Last boarding time for Submarine and Tall Ships – 4.10pm
There is a cafe and kiosk onsite
Ramp access to all exhibitions spaces in the main building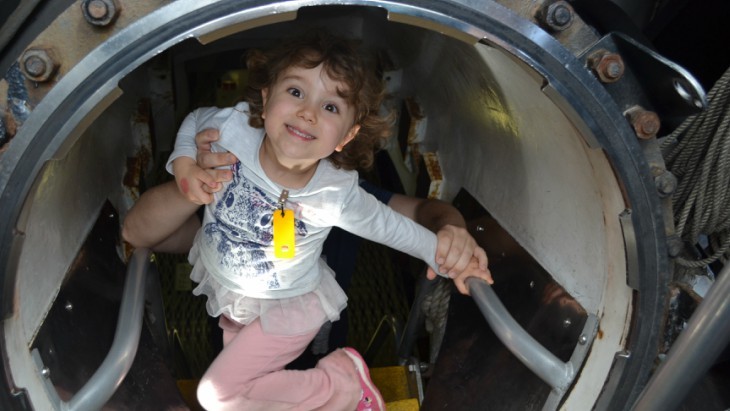 The Kid's Verdict & Funny Moments
Toby: WILD LIFE Sydney Zoo and putting his photography skills to good use
Lucas: Looking through the periscope on the submarine
Audrey: Going backwards down the stairs on the submarine because she 'was being brave!'
Funny Family Moments:
The kids threw the seagulls some chips. With boosted confidence, they were brazen enough to come right over to us and steal some more!
Lucas LOVES to collect rocks wherever we go. He found a beautiful 'pink' rock which he gave to his little sister – we later discovered it was someone's leftover lollypop (sigh)!!
As you can see there was no shortage of things to do at Darling Harbour and this wasn't even half of what is on offer these holidays. If you are planning on a day out with the family, we can't recommend Darling Harbour enough. Have a look below for some other recommendations these holidays:
DANGEROUS & DEADLY at SEA LIFE Sydney Aquarium 23 Sep – 8 Oct
9.30am – 5pm
Feel the hairs on the back of your neck stand up when you realise just how venomous a lionfish is and how dangerous the unassuming 'Dory' can be.
STAR OF THE SHOW FERRIS WHEEL Open Daily
See Darling Harbour from a whole new point of view while aboard this fun Ferris wheel. Jump on with friends and family as you're whisked away.