Here❜s The Thing: What You Need To Know About Emily Brown And The Thing Live On Stage
Toddlers
Preschoolers
Kids
Family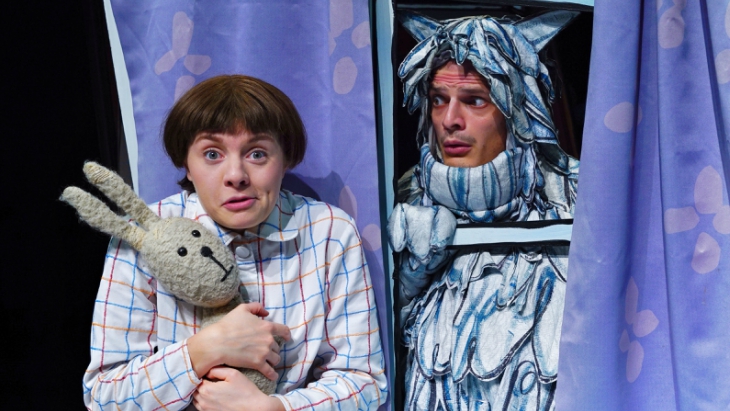 By: Alex Harmon, ellaslist
Award-winning UK author Cressida Cowell's heart-warming tale Emily Brown and The Thing will be brought to life at Arts Centre Melbourne Fairfax Studio this summer from 3 - 14 January. Chances are you've read the book to your kids (again and again) but what do you know about the live theatre production? We go behind the scenes with director Olivia Jacobs to answer your burning questions.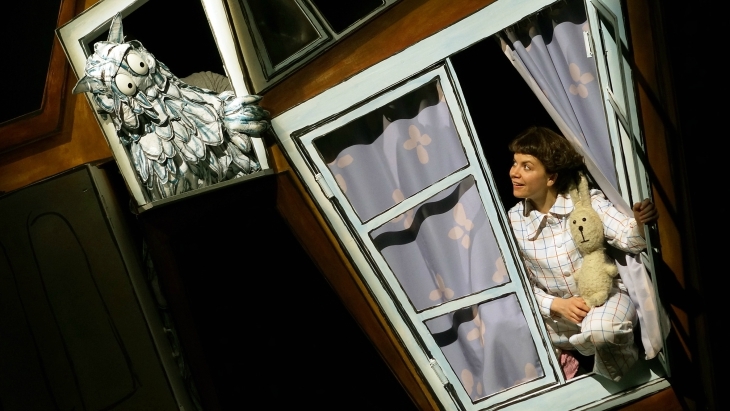 Can the book translate to the stage?
Olivia admits that there were a lot of challenges faced when bringing the book to life. She wondered, how would we portray Emily Brown? How would we portray Stanley – how could a toy go on so many adventures and be a real part of the dynamic duo that is Emily Brown and Stanley? How would we show the three different locations that the pair journey to? The Dark and Scary Wood, the Wild and Whirling Wastes and the Whiny Witches' Cavern? And not least – how would we create the Thing himself? We spent weeks in a rehearsal room with a group of devisers, designers and composers and created our answers to each question – we hope that the result is faithful to the book whilst providing a whole heap more!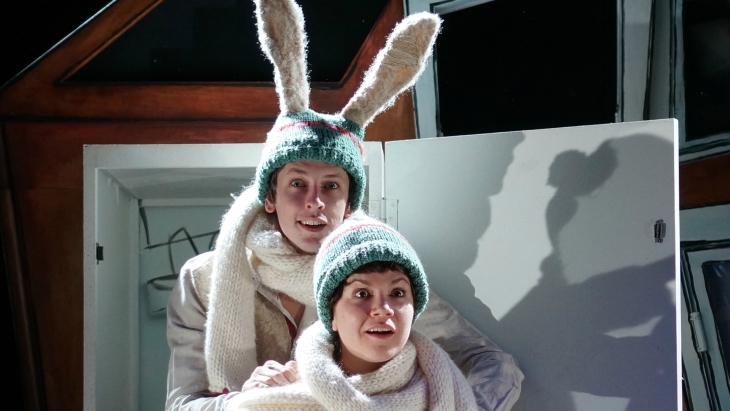 Why do kids love Emily Brown so much?
Olivia says there are so many things that are wonderful about this story: the character of Emily Brown herself - a strong female protagonist with a fabulous imagination. It's great that such a strong character is also part of a dynamic duo too - and that Stanley is always there by her side. The imaginative journeys that Emily Brown and Stanley go on. From our point of view, these fabulous journeys gave us so much room to improvise and play and allowed us to create other worlds for Emily and Stanley to travel through bravely. Who wouldn't want an imagination like Emily Brown's?
What are the themes of the story?
Kids and adults alike will relate the underlying themes of the production, explains Olivia. Many children (and grown-ups) find it hard to get to sleep, whether they are afraid of the dark, or of the silence, or just don't like being alone. In this story Emily Brown is representative of many people, unable to shut their eyes and sleep but within the story she offers us a solution. In order to finally get to sleep, Emily is able to take on the role of the parent at bedtime - helping get rid of her bed time monster not just by ensuring he has his loved toy, glass of milk and cough medicine but by directly addressing whatever the fear is - and putting it in perspective . And when she finally manages to sleep, she dreams of flying - and what could be better than that?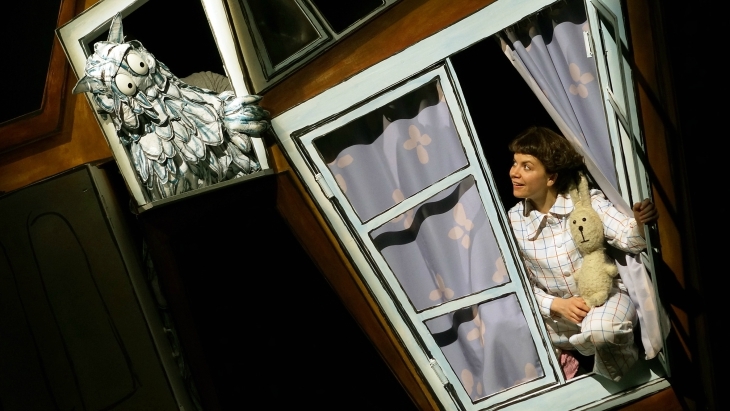 Is the performance scary?
So far audiences haven't found the show scary – or at least not too scary! We've found in many of our shows that children like to be a little bit scared, but just a little bit. There's lots of fun and mayhem in this story – and I don't think parents need to be nervous either…
Can the show maintain the attention of a young audience?
Oliva assures the story has so much in it to keep kids enthralled. Within a very short book we meet a girl, a rabbit, a troll, a polar bear, a witch and a Thing. We travel to three mysterious locations and have three very exciting adventures. As well as all this the story has a huge amount of heart, lots of comedy and also a little bit of magic. Hopefully there's enough for everyone.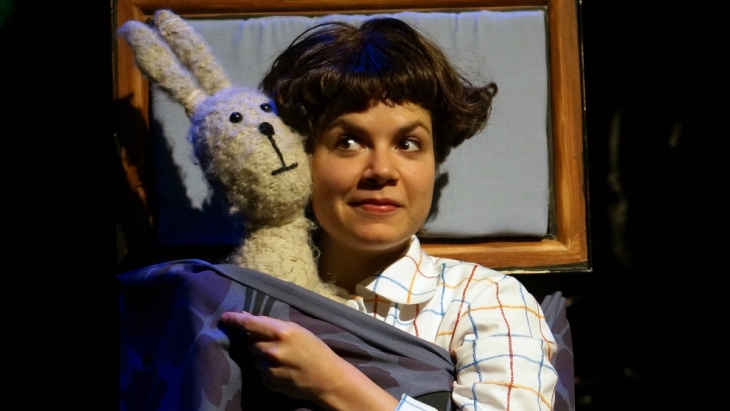 Will parents enjoy the show?
Olivia says that most parents have experienced restless children who find it tricky to go to sleep at bed time - so the story of Emily Brown and her restless night will have a great deal of resonance. Being frightened and facing up to your fears are not themes limited to children. You may not have had a Thing knock at your window but you might have been afraid of the dark, or of speaking in public. We all have something that makes us take a deep breath and I think this story has something to say to anyone who has ever been afraid, old or young. As grown-ups, we often forget how great it is to be told a brilliant story really well – it's such a treat to be able to get lost in a good story – and I hope this show will allow the grown-ups in our audience to remember, a chance to laugh and a maybe even shed a tear or two.
Emily Brown And The Thing Is on At Arts Centre Melbourne Fairfax Studio is on this summer from 3 - 14 January, 2018. Find out more here.