Golden Gaytime Unicorn Ice Creams Are Here To Make Your Summer Shine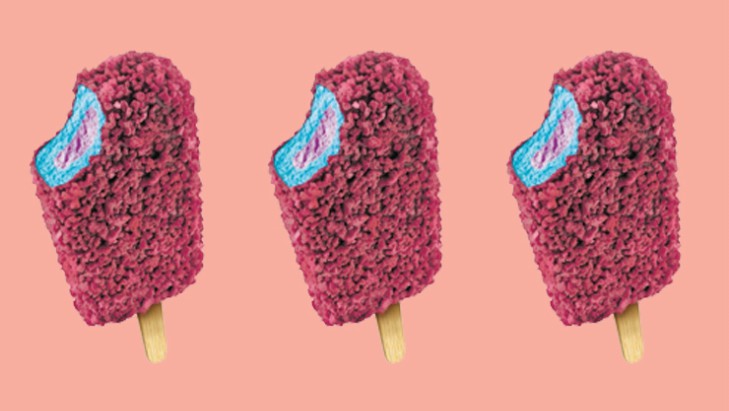 By: Hayley Dean, ellaslist
Unicorns, I love them. Unicorns, I love them. Uni uni unicorns, I LOVE THEM!
Do you love unicorns as much an Agnes?
Then hold onto your sparkly horns, because Streets Ice Cream, have released the Golden Gaytime Unicorn Ice Cream in time for summer '17!
This is not a drill people, it's really does (unbelievably) exist and is on sale now in multi packs and as singles for around $3.40. We have managed to locate the muliti packs in both Woolies and Coles and are told that your local milk bar will also stock the singles, though they are super hot items so be sure to fly in soon.
This pink and blue ice cream was inspired by the Unicorn Breath Gaytime that launched at the Golden Gaytime Crumb Shed earlier this year.
Unicorns are certainly the flavour (pun intended) of the moment, with a multitude of brands riding the elusive rainbow recently and little girls and boys everywhere simply love it but then again, a unicorn is the perfect spirit animal for every toddler isn't it? Sweet & sparkly on the outside, untamed and wild as can be on the inside!
If you have tried a Golden Gaytime Unicorn Ice Cream, we'd love to hear your thoughts on how it tastes.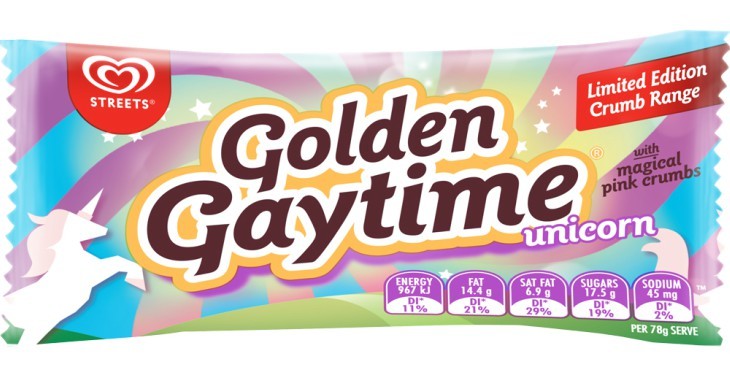 Photo credit: Streets.