Glitter Lattes Are Now A Thing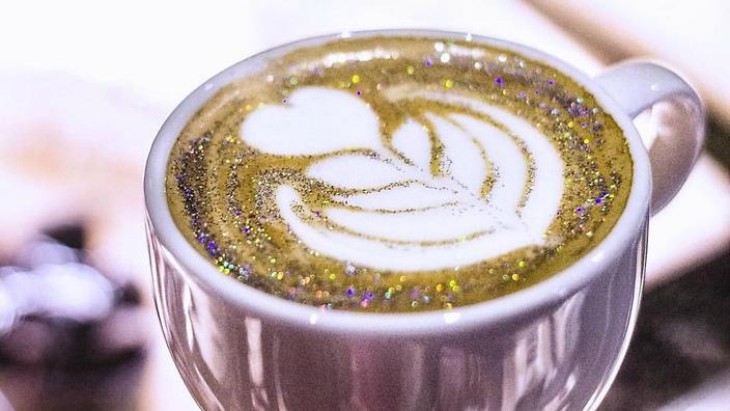 By Hayley Dean, ellaslist
When I was growing up, a cup a Nescafe Blend 43 was opulent. Most Australian home were divided into Moccona people, Jarra folk and Nescafe lovers and workplaces served Maxwell House instant ground coffee via the tea lady's trolley.
But haven't times and taste buds changed in Sydney especially about this precious black gold drink?! At first we begrudgingly accepted soy milk, then it was almond milk, chai lattes and why bothers (My Mums order = skim milk, decaf, double shot flat white). We have beard wearing hipster baristas on every street corner and home garages "educating" us all on drip filters and cold brews.
But sometimes, you just want a really good cup of coffee and a bit of bling to make you feel right again.
Introducing Glitter Lattes and Cappuccinos.
Add a little sparkle to your morning with these edible mugs of heaven. The craze is sweeping the UK, Mumbai and now Australia thanks to coffee company Coffee by Di Bella who, according to their Instagram account, claim to be Australia's (Brisbane born) most awarded specialty coffee company providing "The Ultimate Coffee Experience".
We're yet to find a café in Sydney or Melbourne that serve Glitter Coffees. If you happen to know of one, please let us know.
Image credit: SBS Food