Gilmore Girls- Is It Coming Back?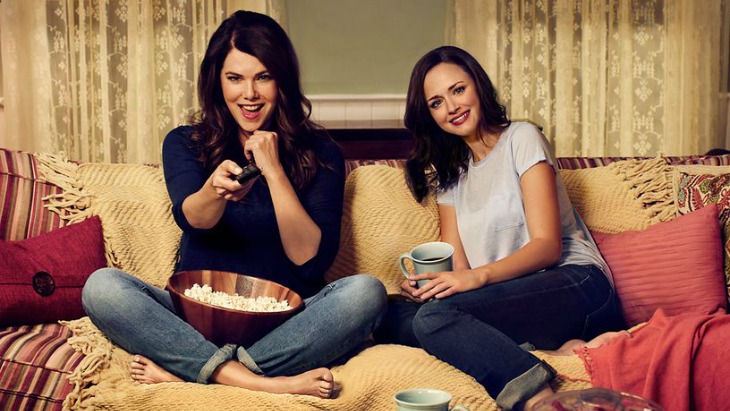 By: Phoebe Ackland, ellaslist
The recent return of Gilmore Girls in a season 8 4-part mini-series was the comfort food our souls needed. But, the cliffhanger it left fans with at the end of the final episode made a ninth season look pretty promising.
Mundo Netlfix (translates to Netflix World) is a website who talks all things TV and Netflix, and they're known for being pretty right-on about their hunches of what's coming in the series world. They put 'Gilmore Girls' on a list of shows that would be getting renewed in 2017, along with 'Fuller House'. If Mundo's track record is anything to go by, then that's super exciting news for those wishing for a return to Star Hollow!
If that wasn't enough, then cast your minds back to when the Netflix Twitter account shared this cryptic image: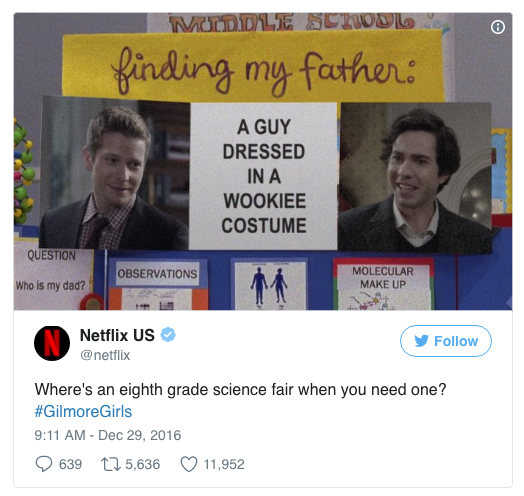 Does this imply that the search is still on for Rory's baby daddy which was the end-of-Season 8 cliffhanger? One can only hope.....
But Wait, It's Not A Guarantee
Unless they genuinely don't know yet, or have been encouraged to remain tight-lipped, it seems that the cast and crew of Gilmore Girls believe that the beloved show has likely seen its end. According to Movie Pilot, Amy Sherman-Palladino the writer said of season 8: "We pitched this as close-ended. We pitched it as: 'This is the year in the life. This is the way it was ending.' ... Netflix and Warner Bros., we all went into this sort of saying that this was it. So there really haven't been any more discussions about: Is there going to be anything else? I don't know."
To twist the knife, Movie Pilot reported that Alexis Bledel (who played Rory) said "I haven't heard anything. It hasn't been a conversation as of yet." CNN claimed that Lauren Graham (who played Lorelai) said: "Five years from now do you have 'A Very Gilmore Christmas?' Maybe, but there's no reason anymore except enjoyment. And, actually, I think there's far more risk to continue -- you run the risk of disappointing people." Fingers crossed they're just playing the secrecy game!
Would you want to see another season of the fast-talking Gilmore Girls? We want to know! Comment on Facebook.