Getting Spriggy With It! Teach Your Kids About Money With Spriggy
Kids
Teens
Family
Parents Only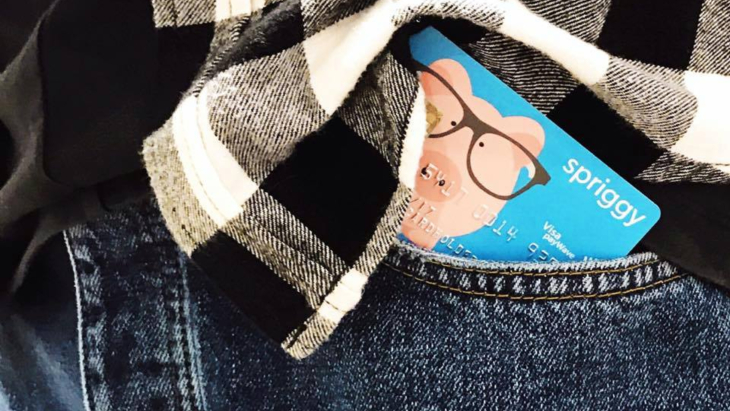 By Hayley Dean, ellaslist
I've just spent the last three days cleaning my boy's toy room and frankly, I never want to have to do that again. That room was an absolute disgrace. Having voiced my disapproval at its state months ago, I declared I would no longer be the one to clean it. I insisted my boys pack away after they play and that my partner, who also dumps items in the room such as golf gear, are hereby responsible for its cleanliness. Okay, I've given you a chance to stop laughing…. we both know that didn't work and although I fought the good fight, I could stand it no more. The smell and sight of it was too much to bare.
So while my kids have won that battle, they have absolutely lost the war because Mummy is now only too aware of just how many cars, tracks, balls, Lego sets, dress up items and backpacks they actually own. It's beyond embarrassing. I have now made a number of decisions. Firstly, we will be making a trip to the Sydney Children's hospital to donate appropriate toys (FYI – these must be easily cleaned items and not small enough to choke on) and secondly, we will be holding a garage sale in the not too distant future.
Now, because most of these toys are gifts from generous grandparents, Aunties/Uncles and friends, by rights the money we receive belongs to the boys. I have zero interest (pun intended) in immediately handing over said cash to my mess-makers though, instead, I've decided to deposit the money into their Spriggy accounts.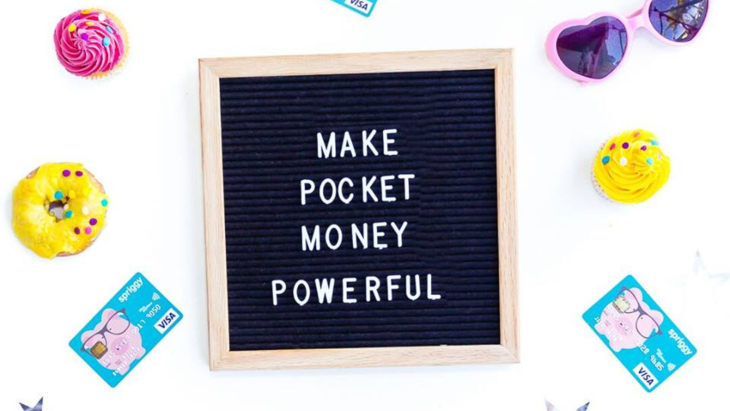 What is Spriggy?
Spriggy is a Sydney-based independent, practical financial education company that helps parents teach their kids about money.
Spriggy provides a prepaid card for kids (aged 6 to 17 years old) and a mobile app that parents and kids use together to help teach them the concepts of earning, saving and responsible spending.
So, why should you open a Spriggy account compared to a traditional bank account or a typical prepaid debit card? There are so many reasons! I love that it's an easy to use tool to help teach financial skills that can stay with my kids for life. It also gives kids monetary independence (which is what they want!) but in a controlled environment (which is what us parents want!).
Another no-brainer for me is that Spriggy accounts are super-quick to set up and get started, and you can do it all online – no branch trips necessary. Your online Spriggy account is linked to your bank account or debit account. Most other generic prepaid cards have a minimum age of 16 or older and don't automatically renew when they expire after 1-2 years (at which point, you get hit with another "upfront" fee).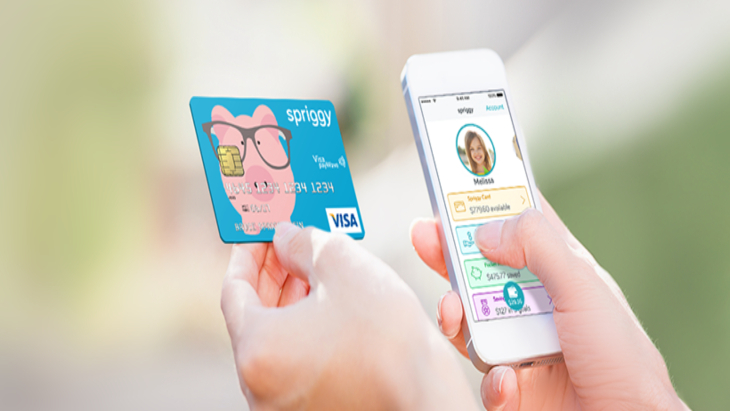 How does Spriggy work?
Basically, once you have set up your Spriggy account online, you download and app on your mobile, from which you can manage and instantly load money for your kids (very handy for emergencies). From the app you can check balances and monitor transactions in real-time, prompting conversations around responsible spending.
If kids have a mobile they can also download the app and they receive a separate login from which they can manage their money using the tools built for them within the app. Spriggy gives your kids responsibility and independence. They can use their prepaid card to make purchases online or in-store (anywhere that Visa is accepted). And reassuringly, parents can use the block feature if the kids have been naughty or haven't finished the chores that have earned them pocket money.
Ultimately, Spriggy helps parents and children have smart, honest conversations about money, so our kids can make informed decisions on spending and saving as they grow.
What the users had to say
We asked 3 ellaslist mums to set up Spriggy accounts for their kids and tell us what they thought. All of our testers agreed that using Spriggy as a money-management tool is extremely empowering for children, as the app enables kids to make independent decisions based on their balance and whether they'd like to spend or save. They all enjoyed using Spriggy as a tool to assist in the financial education of their kids, helping them to understand the value of saving and that hard work reaps financial rewards. Check out the full review here.
To set up a Spriggy account for your child, go to their website to find out more.
Have you signed up to our newsletter? Join ellaslist to get the best family and kid-friendly events, venues, classes and things to do NEAR YOU!