Getaway With Your Tribe To The Blue Mountains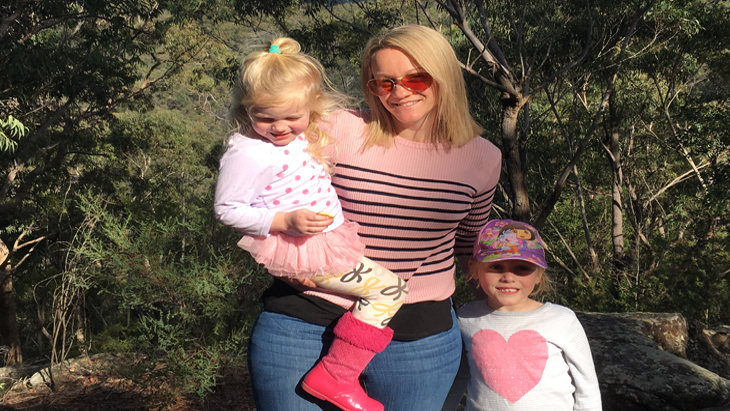 By: Ayesha Khan, ellaslist
Getaway To The Blue Mountains With A Local Mum
Spring Ahoy! The school holidays are around the corner. Wouldn't it be amazing to plan a getaway to the stunning Blue Mountains? A mere 2-hour drive from Sydney, it is definitely a top pick for a family-friendly Spring getaway. There is a cosy accommodation to make you feel at home and plenty of adventures to be had for all members of the family to enjoy. We caught up with Amanda Nicholls, a Blue Mountains resident and the vibrant voice behind the Sydney based blog Entertain My Tribe, on exploring the area and how to make the most of it. Amanda's tribe includes 2 gorgeous girls aged 3 and 5 years. Amanda loves searching for new and creative things to with the family with a great focus on balancing a fun family life.
Let's hear it from Amanda on the hidden gems and kid-friendly places in the Blue Mountains and what makes the Blue Mountains the perfect place to raise kids in Sydney.
What 3 activities do you love doing with your family?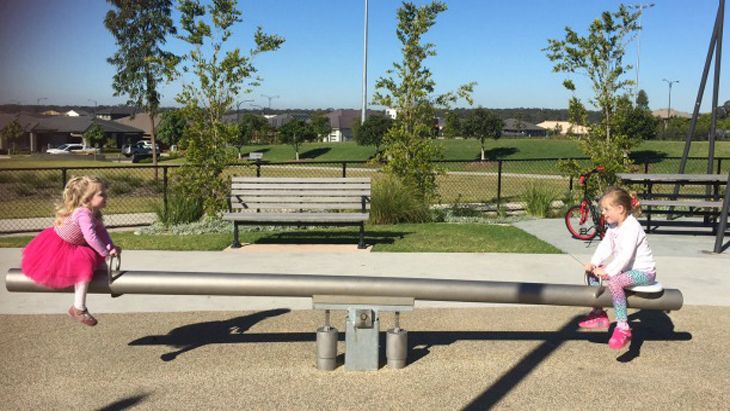 We absolutely love looking for new parks or playgrounds. It's amazing how many different playgrounds you can find all within a 10-15 minute drive from home. We also love going to the movies as a family. That's usually something we reserve for the school holidays, but we have a fabulous local cinema that is an independent community theatre which makes seeing movies really affordable. We also really love exploring the Blue Mountains on the weekend. We have been going on some great bush walks with the kids to see waterfalls and more. We usually end up carrying the 2.5 year old at some point in the walk but the spectacular views and then stopping off for a bite to eat in the villages after the walk is what it's all about.
What makes The Blue Mountains an awesome place to raise Kids?
The main attraction for us was that we were moving closer to our families, but we moved from the Inner West where we felt like we were spoiled for choice with trendy cafes, markets and more so when we were house hunting it was important to us to find somewhere that had that same vibe. Glenbrook has exceeded our expectations. There are markets every fortnight in the village, there's amazing cafe's like 2773 which is a family friendly cafe with farm animals and a kids cubby and play garden. Then we are a stone's throw from Penrith CBD where there's a major shopping centre, and we're super close to the Nepean River too which is a perfect place to play, walk and grab a bite to eat. There are loads of families in the mountains - we bump into friends every time we leave the house.
What are your favourite things to do if you need a time-out from the kids (i.e. local café, manicure, read a book etc.)?
Right now it's spending time on my writing but the beauty of my website is it incorporates the kids so I can actually be working while we're out having fun together. Another reason I created it! I do have one guilty pleasure without the kids - I've started taking myself out for a wash and blowdry every week. It saves me from doing it at home and I could literally fall asleep during that head massage.
Inside Scoop
Tell us about a secret local gem for kids that more parents should know about?
I'll give you three - a playground, a place to eat and an activity.
For the playground - you really need to check out the pirate park in Wentworth Falls. There are actually two playgrounds, the pirate ship and then a short stroll down the bike path takes you to a playground with slides, swings, climbing frames and a flying fox. There is also a duck pond so take a loaf of bread with you when you visit.
To eat - I mentioned our local cafe before. If you're local to the Mountains you will have most certainly been here, but if you're visiting, you must stop off at a place called 2773 in Ross St, Glenbrook. They have pigs and fluffy chickens that live on the grounds, and a great cubby house and slide area in the garden for the kids. They have a big blue Macaw that comes to visit on the weekends and at lunch time there's live entertainment. They have an old fashioned ice cream cart and an outdoors woodfire pizza oven. Have I sold you yet?
And for the activity - Penrith City Library has a free weekly event for the younger kids. You can come and play with loads of different toys at Toy Library to your heart's content then head down to the next level for storytime and craft activities. This event is always popular and a great way to meet other local mums.
Rainy Day Fun
Where do you take the kids on a rainy day?
We have everything around here so we're spoiled for choice. They can take their pick between Flip Out, bowling, Lollipops, Monkey Mania or plaster painting.
What is your pick of kid-friendly cafes / restaurants in your area?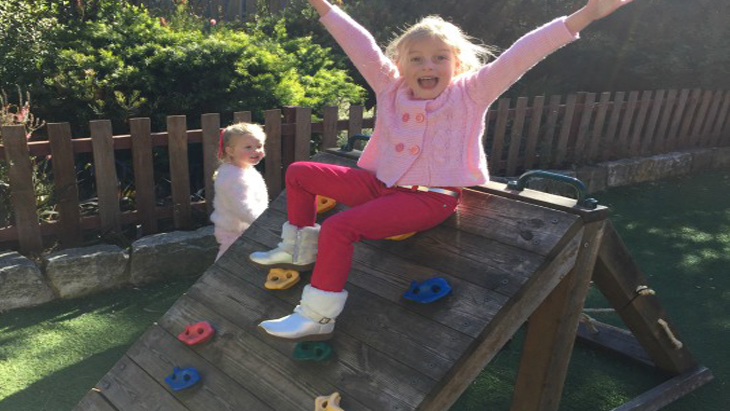 If you're further up the mountains, stop in at the Gingerbread House Cafe. It has a play area with equipment and a cubby house in the enclosed garden area, and inside it has an amazing lolly shop and ice cream bar. This cafe is true to its name and looks like a gingerbread house inside and out. You can also book in to build your own gingerbread house on particular days.
What is your favourite family-friendly holiday destination or weekender within driving distance of where you live?
We love the south coast. We often go to Bowral in the southern highlands and down to Batemans Bay. That's our home away from home. We love visiting Mogo Zoo and the town of Mogo, swimming at the beaches, there's another animal park called Birdland with train rides around the grounds, there's an amazing playground in the Botanic Gardens - I highly recommend a trip down there!
You can follow Amanda's blog Entertain My Tribe on the following social links
Website: www.entertainmytribe.com.au
FB: https://www.facebook.com/entertainmytribe/
Insta: entertain_my_tribe