Genius Letter From The Tooth Fairy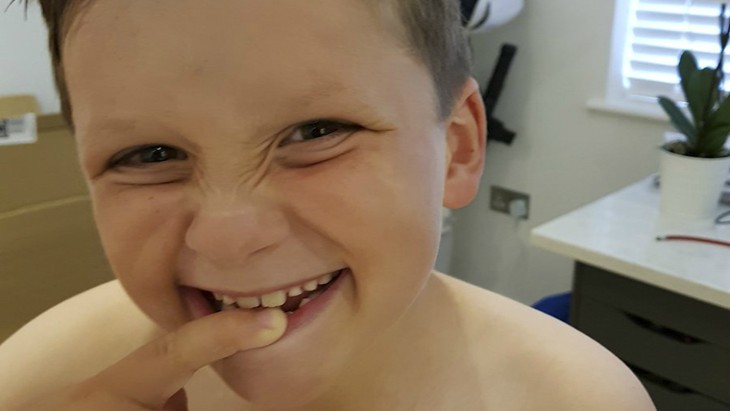 By: Phoebe Ackland, ellaslist; feature image of Sam Warren via Bored Panda
Eight-year-old Sam Warren from London woke up to a rather sobering letter from the tooth fairy regarding dental hygiene, a letter we think will have him brushing his teeth thoroughly forever more.
As well as the typical gold coin gift, 'Barry T. Tooth Fairy' a.k.a mum and dad who were sick and tired of Sam's regular refusal to brush his teeth properly, left Sam the following note, that we can only imagine dentists 'round the world are rather proud of: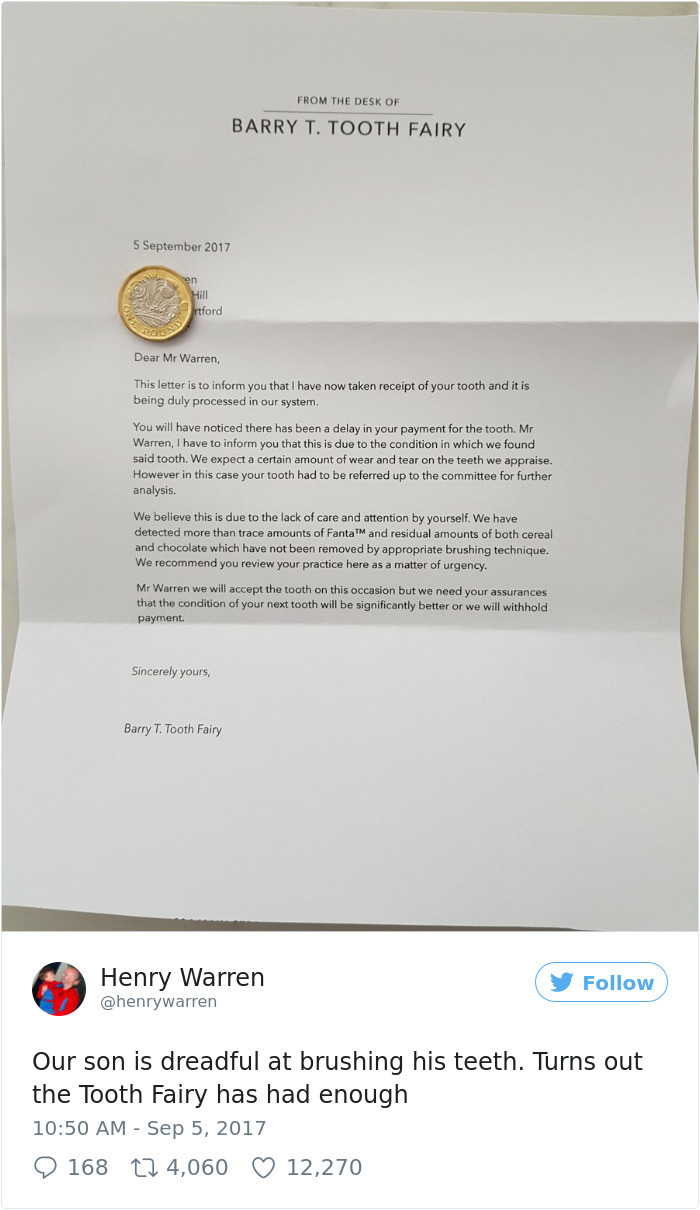 Parenting Level: Expert
Henry Warren, father of Sam, shared the note to Twitter, where it was met by applause for his parenting genius, sure to be utilised by other desperate mums and dads. The hilarious letter states that there has been a "delay" in Sam's cash reward, due to "the condition in which we found said tooth." Next time, Barry T. Tooth Fairy warns that there might be a complete withholding of payment should the brushing of Sam's teeth not improve. Who would've thought a whimsical, winged little creature could be so stern?!
Even Colgate chimed in with the social media praise of this genius parenting hack: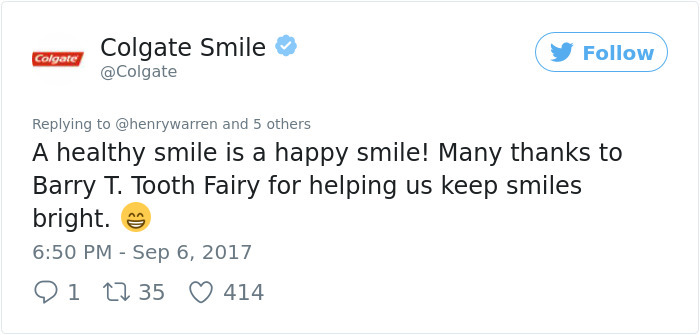 We will definitely remember this one....