Fun & Creative Things to do With the Kids on Mothers Day in Melbourne
Mums & Bubs
Toddlers
Preschoolers
Kids
Family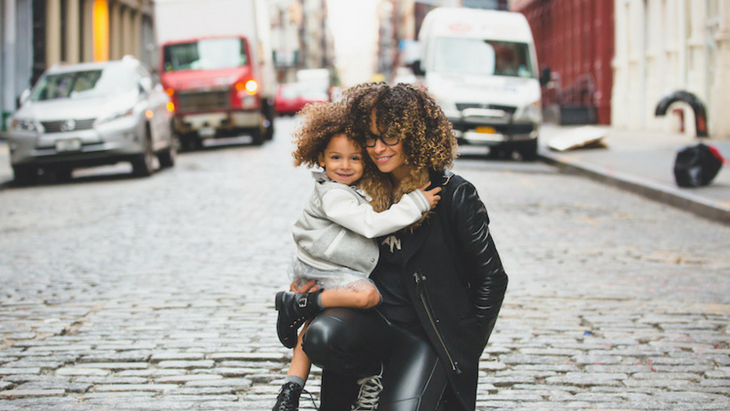 While some mums across Australia today are revelling in bunches of flowers and breakfast in bed, others have a different idea of what the perfect Mother's Day consists of.
If you're keen for something less traditional and more creative, we've got a few ideas up our sleeves for you to try. Sharpen your pencils and pop your strawberries into your champagne, it's Mother's Day ellaslist-style!
Have the mother of all movie marathons
Transform your lounge room to a mega-comfy cinema with pillows, blankets, and side tables galore. Fill those side tables with popcorn, fun fizzy drinks (cordials and soda water with fruit is often a winner), finger-food snacks, and settle in for motherhood on the big screen. Top picks are Mermaids, Brave, Little Women, Freaky Friday, and Mamma Mia!.
Want to head out to catch a flick instead? We've got Melbourne's best cinemas for kids right this way.
In-home Day Spa
We're talking avocado face masks, luxurious lavender-scented foot soaks, hand massages, mani-pedis and hair oil treatments. Pipe in some soothing music from YouTube or Spotify, and get around in your bathrobe all day. Don't forget the fancy drinks with strawberries and semi-healthy canapes, and you and the kids will feel day-spa pampered without stepping a (kid-manicured) foot out of the house.
DIY Ice Cream Bar
Brunch not for you? That's cool, gather an assortment of ice creams, mix-ins, toppings, fudges, fruit, sprinkles, nuts and whatever floats your ice cream boat and get to experimenting. It's a special day, so go all out! For extra fun, combine with the mama movie marathon.
Looking for someone else to do the cleanup? We've got you covered for the best icecream around with six of the best here, or even get yourselves an outrageous milkshake with our top picks here.
Indoor Picnic
May in Melbourne isn't known for its balmy weather, but that doesn't mean you can't turn a spare room into a park for an afternoon! Bring every indoor plant you have into one room (bonus points for flower pots), spread out a picnic blanket, your favourite foods, and a thermos of your favourite beverage and while the day away like the sun has never shone brighter. Have a go at indoor bocce, swap a frisbee for a small bean bag or hackey sack, bust out the quoits, set up a treasure hunt, or fun memory games like "I'm going on a picnic" where you go around in a circle and say "I'm going on a picnic and I'm bringing..." and each person has to remember all the items said before thinking of a new one to add. The person who remembers the most items in the correct order is the winner.
Weather uncharacteristically good? Head to the great outdoors, where we've rounded up our favourite parks across Melbourne for a beautiful picnic.
Make Family Photo Albums
Ok we all know we need to bring some kind of order to the millions of photos we've all taken of the kids, so why not Mother's Day to do it? We love a nostalgic stroll down memory lane of newborn shots and yogurt-smeared toddler photos. Fully indulge, make a big production out of it, and finally get those albums filled like you've always been meaning to. The kids will love seeing pictures of themselves and hearing your recollections from the times they were taken. They can even help decorate the albums, especially if you're the scrapbooking type.
Bake Your Childhood Favourites
I know, for some mums the idea of EXTRA time in the kitchen on their special day sounds about as fun as combing nits, but for those folk who dig a bit of baking time, today's the day to grab your mama's recipe books and make the sweet childhood favourites you used to love. Teach your kids how to make them and set a new family tradition going.
Have a Themed Brunch
Is there anything more stereotypical than a Mother's Day Brunch? Well, why not shake it up a bit? I mean, brunch is amazing - there's no real reason to shun it unless you really are sick of Eggs Benedict. Pick a theme and make a brunch to suit - have all the food be pink, or all things you craved when you were pregnant. Maybe one of the kids can pick a topic and everyone can get creative in the kitchen. Unearth the good crockery and make a proper production out of it.
Or let the experts handle it at one of our favourite hotel brunch spots.
Board Game Battle
We've all spent countless hours playing My Little Pony Chutes and Ladders, why not have a day where we all play what mum actually wants to play? Battle teams together with smaller kids siding with a parent, or make it every kid for themselves. Checkers, Jenga, Boggle, Ludo - there are tons of family-friendly games you could definitely turn into a mini-olympics where each round is a different board game. If you've forgotten the rules, a quick Google should have you on your way.
If all else fails, there's always awesome places to head out across this great city and have someone else take care of the Mother's Day festivities! Check our recommendations here.
And if you just want a bit of alone time to relax, well allow us to point you in the direction of our best Melbourne mum retreats, or treat yourself with a fun day out.