Flying Foxes & Feeding Ducks at the Mount Annan Botanic Gardens & Playground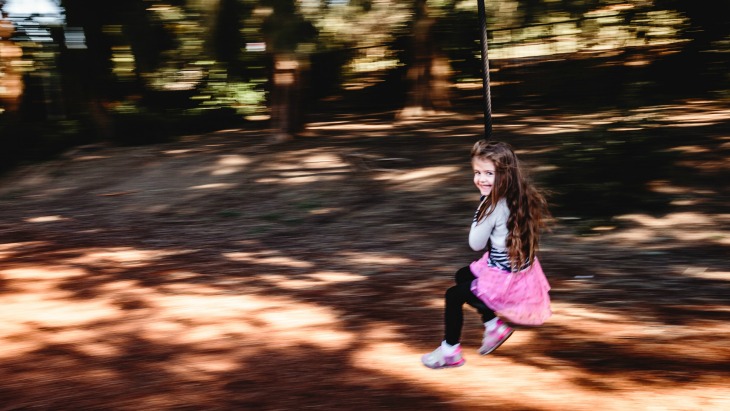 By: Kylie Purtell, ellaslist explorer
ellaslist explorer Kylie Purtell set off to the Mount Annan Botanic Gardens and playground on Narellan Road in Campbelltown. She had an awesome day of adventuring and exploring in nature, and here are her top tips for your next family visit:
What Makes The Playground A Great Option For Parents And Kids?
The playground is fully enclosed with only one entry & exit point, meaning it's harder for kids to escape! It caters for kids of all ages, however it's slightly more geared towards kids 8 & under. The playground is located within the Mount Annan Botanic Gardens and there is lots to explore, you're not just restricted to the playground for a great day out.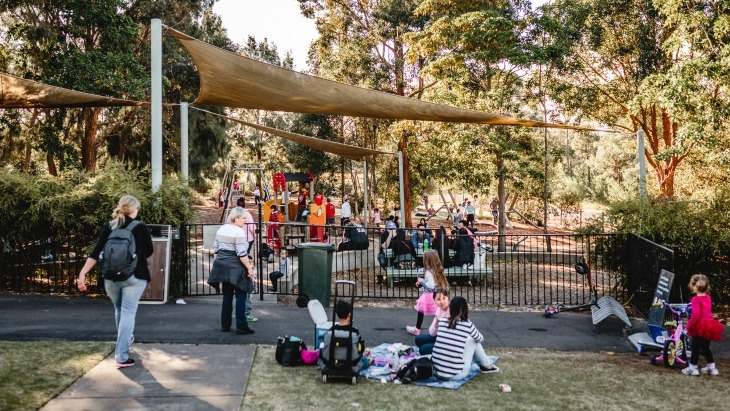 The playground is located across the road from the Connections Garden and next to the cafe/restaurant and information centre. The Connections Garden has a great pond, small waterfalls and water features, as well as lots of interesting trees & gardens with wide smooth paths to walk or wheel along. The PlantBank & Seed Vault are located nearby, and there are various tours & guided walks you can take (both free or for a small fee) of the PlantBank & the grounds of the Gardens.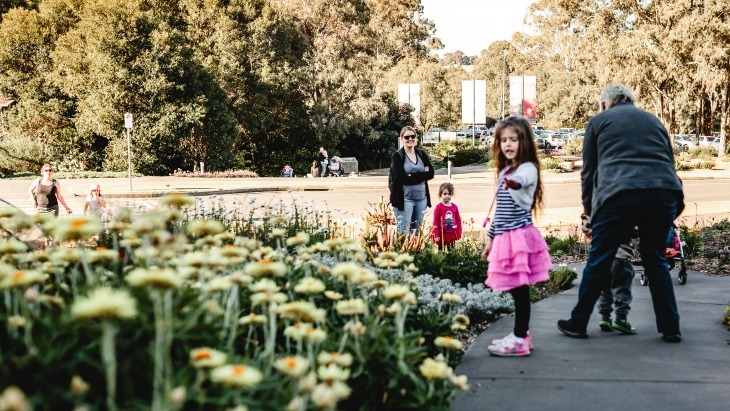 What Kinds Of Equipment Is There To Play On?
The playground features shade sails over the climbing areas, small slide & see-saw and also features another climbing structure that is surrounded by a large sandpit. The structure in the sandpit has cool tunnels & funnels that the kids pour sand in and see where it ends up. There are two sets of swings with two swings each, a set for older kids, and one with a baby and a toddler swing.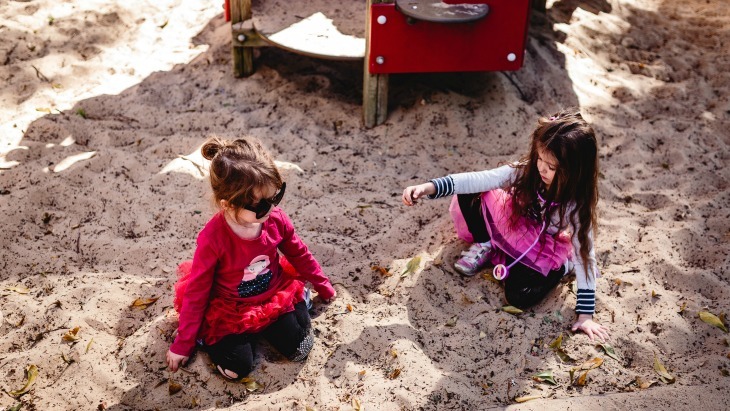 There are picnic tables within the enclosed area, as well as lots of small stone retaining walls that are good for seating as well, which are right next to the play areas so parents can sit & watch their kids play.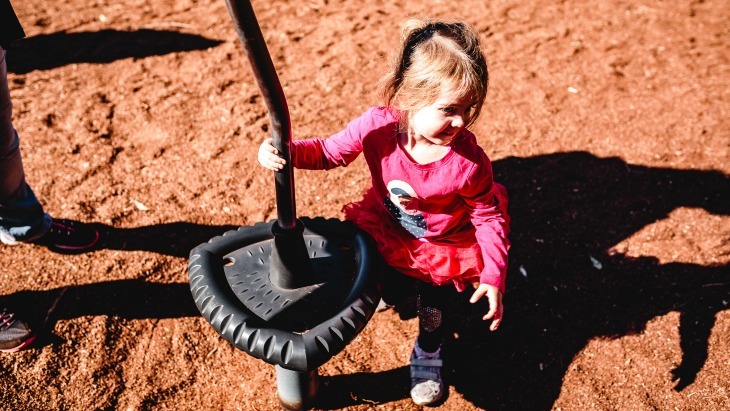 There isn't a lot for the older kids, with the exception of the flying fox, which is easily the biggest attraction for the big kids (and even the younger ones, although kids under 7 require an adult to hold them as they use it). However, there is plenty of open space within the playground so older kids can play running & ball games without the fear of knocking over smaller kids.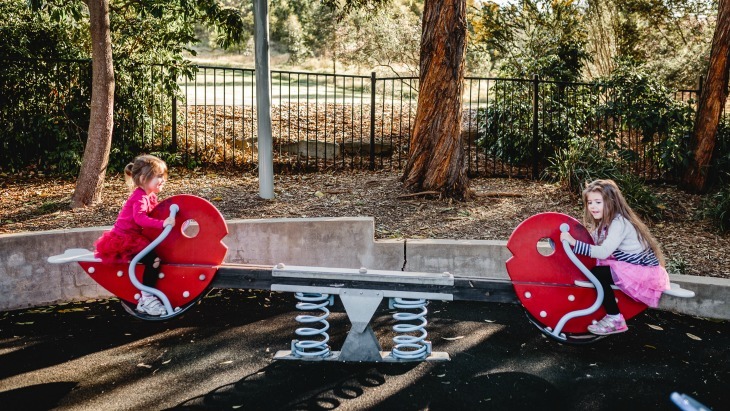 Mount Annan Botanic Gardens covers 416 hectares with various picnic areas and walking tracks and lots to explore. They run lots of activities during the school holidays, as well as a bush playgroup during school terms. All the information about what's on can be found at their website here.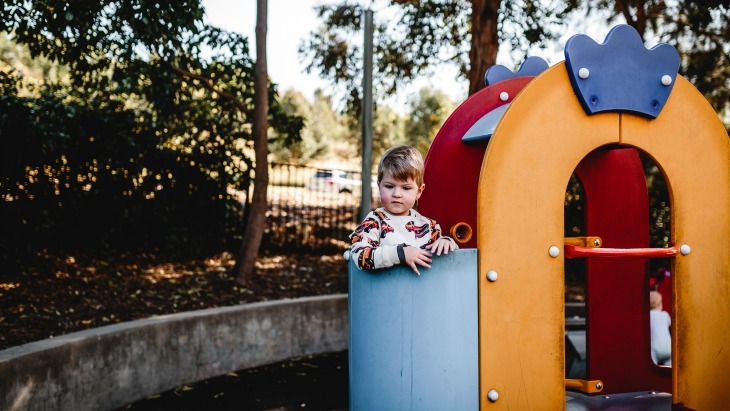 What Kinds Of Facilities Are There?
There is a cafe/licensed restaurant right next to the playground and this features not only takeaway coffee, cakes & ice-blocks but also sit-down meals for breakfast & lunch (breakfast is served until 11am, lunch until 3pm). The main meals are a bit pricey though very, very tasty with both indoor & outdoor seating options and a kid-friendly menu. There are public toilets behind the cafe/restaurant and Plant Bank and they are well looked after & clean. There is plenty of parking in the car park adjacent to the facilities, as well as other parking throughout the gardens.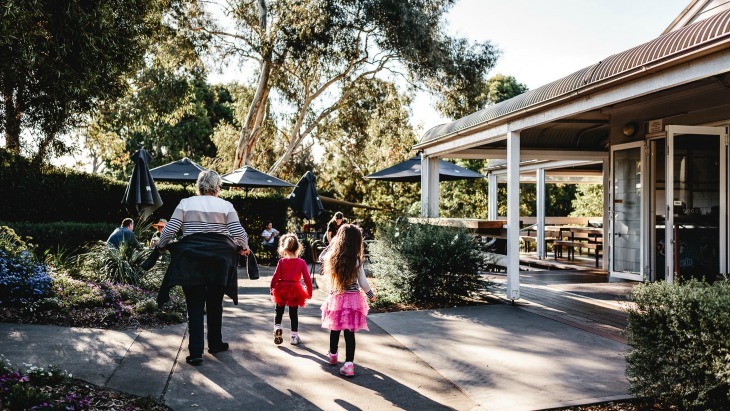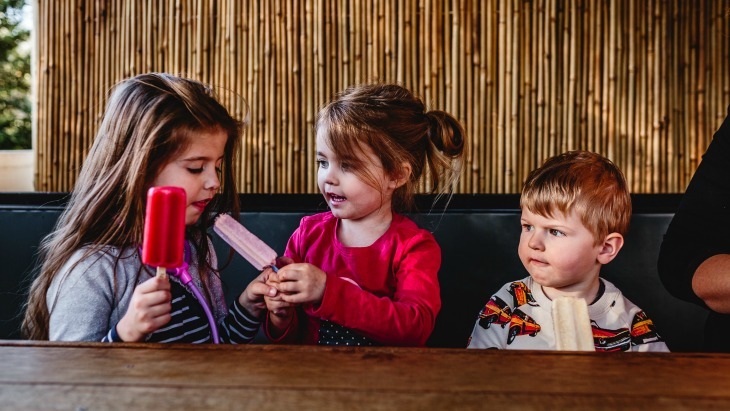 What Was The Kid's Verdict?
The kids absolutely loved it! Because of the extensive gardens, the large playground & cafe, it's the kind of place you can spend a little or a long time. We spent most of the day there and the kids didn't get bored once. Whether we were exploring the Connections Garden, playing in the playground, or checking out the ducks in the lake the smiles never left their faces!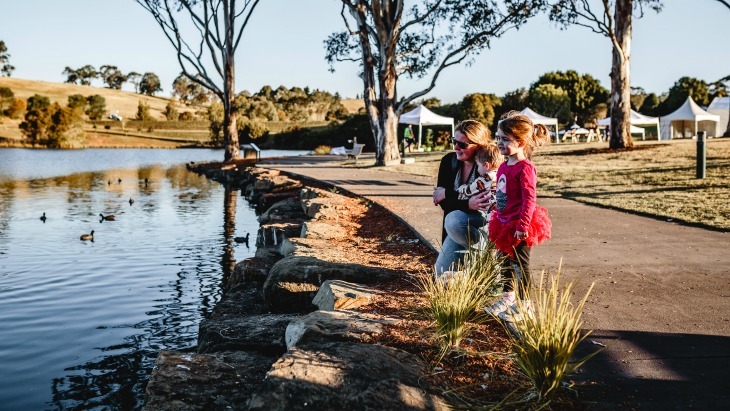 What Were The Highlights?
For the older kids, the flying fox is most definitely the most exciting part about the place! They could not get enough of it and had multiple goes, waiting patiently for each kid to finish their go. They also had a lot of fun hiding behind the large trees & bushes & jumping out to "scare" the adults as we walked past!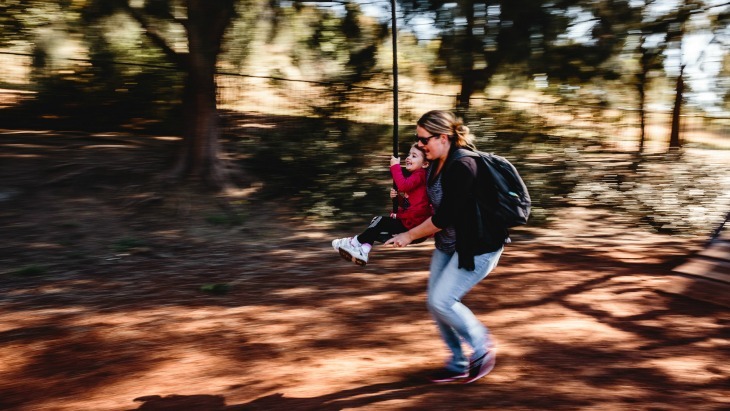 Your Top Tips
Mount Annan Botanic Gardens try to incorporate as many environmentally friendly practices as they can and so there are not many places for rubbish or places to dispose of nappies, instead they ask that you go prepared with a bag to take away all of your own rubbish and leave everything as you found it. Because it's a large area with lots of bush there is always the chance of coming across snakes, lizards and other wildlife, particularly in the hotter months so it's best not to go roaming off the paths or bushwalking without appropriate footwear. If you take a picnic blanket & packed with you Mount Annan Botanic Gardens provides a free & fun day out for both kids & adults alike.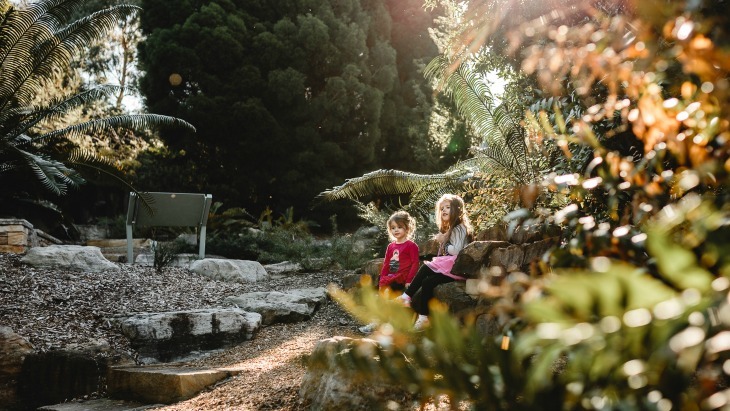 What You Need To Know
Mount Annan Botanic Gardens is open everyday of the year from 8am, closing at 5pm in Autumn, Winter & Spring, and 7pm in Summer and is free to visit. More information on Mount Annan Botanic Gardens and what to do there is available on their website.