Figure Skating Fun At Liverpool Catholic Club❜s Ice Rink
Preschoolers
Kids
Teens
Family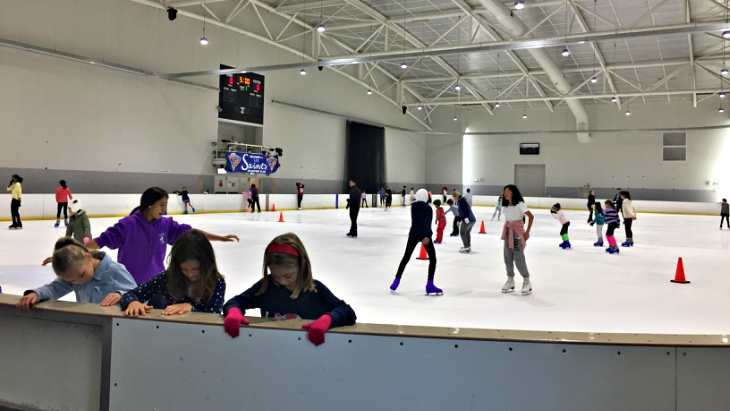 By: Suzanne Mitchell, ellaslist explorer
Armed with three enthusiastic, loud and bubbly eight year olds, and inspired by the recent Winter Olympic Games, we ventured to Liverpool Catholic Club for some ice-skating fun.
Our group made tracks for a beginner skate lesson, which attempted to move the girls from the side wall out into the middle of the rink. Simon the coach was brilliant at basic techniques... they waddled backwards, made V shapes with their skates and generally had a ball trying to master this slippery sport.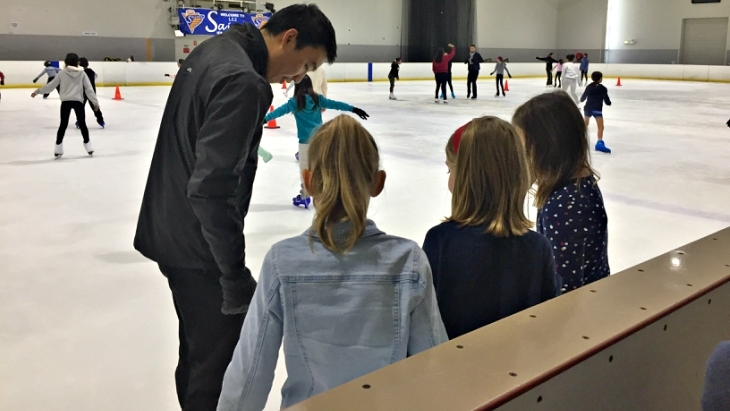 Eventually the girls wanted to 'free form' and moved to an open skating area where they strutted their stuff. In reality my inexperienced trio were actually happier to watch than skate and were super impressed with the skilled skaters doing turns, spins and gliding with ease in their professional bling outfits.
Had we joined in the public skating sessions (dotted at convenient times throughout the week) the girls would have enjoyed use of a penguin aid, which are available at $15 per session ($5 is refunded on return). The after school public skating sessions from 3.30pm - 5.30pm would be ideal for school aged children. Or they can hit the 'Whiteout' disco on Saturday night from 8pm-11pm with DJ Steph.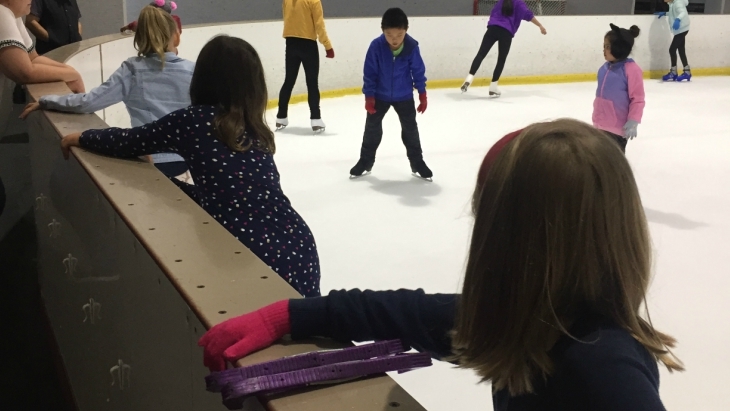 Every Monday, Wednesday and Saturday mornings there is a one hour playgroup for smaller ones (2-6 years) that includes a lesson, games and snow play as well as a small snack for only $13. Parents can jump on the ice to help for $4 during this session.
After our session the girls enjoyed some snacks and old fashioned milkshakes from the cafe within the skate rink centre. On my next visit I will be more prepared and take warm gloves, a beanie, jacket and thick socks, as well as some healthy snacks and drink bottles to save a bit of cash.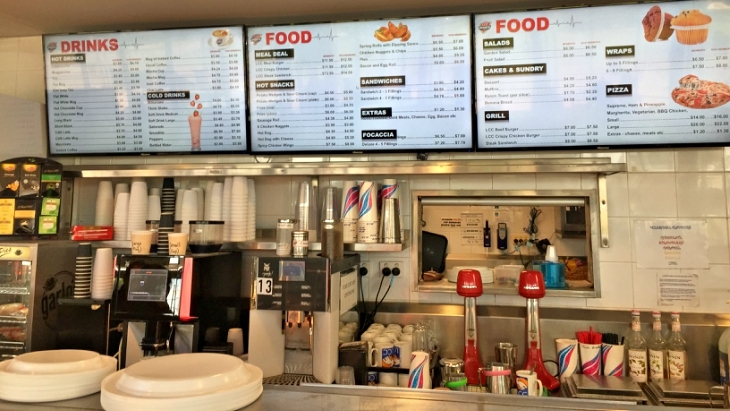 I would absolutely consider organising my childrens' next party here, especially if you have a winter birthday, as it provide a safe weather venue with entertainment and food built in. Too easy (and fun).
If you are a local, it would be worth joining the Liverpool Catholic Club as members receive fantastic discounts across entry fee, skate hire and food. For example for a family of 4 the entry cost is $62, however with the Membership it is only $52. Definitely worth looking into.
Happy Skating. The next Winter Games are only four years away...
Find out more about Liverpool Catholic Club's ice-skating lessons, playgroups, parties and more here.