Family Getaways on the Central Coast with Beach Retreats
Family Getaways on the Central Coast with Beach Retreats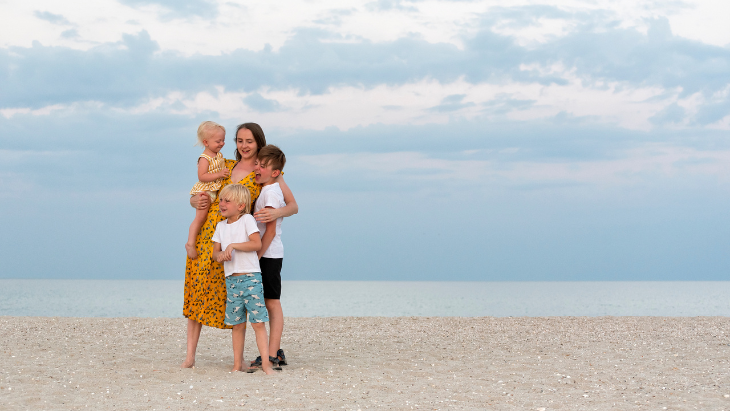 Need a break from the daily grind of packed lunches and never-ending laundry? Get ready to explore the Central Coast on a family escape!
Enjoy five nights for the price of four from 2 September to 30 November 2023 on all Beach Retreats holiday homes!
Uncover Killcare, Copacabana, MacMasters, and Bouddi National Park (Nature Lovers & Antsy Kids Welcome, iPads Optional)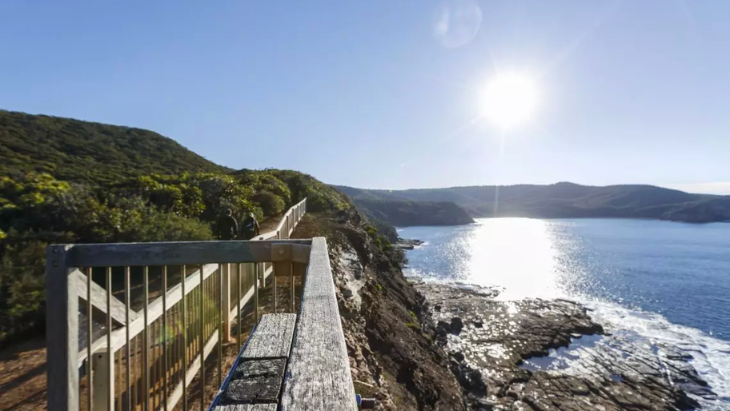 The beauty of nature's winter wonderland is calling, and it's even better than your kids' favourite animated movie (no catchy songs stuck in your head, we promise). Killcare, Copacabana, MacMasters, and Bouddi National Park are your family's ticket to an adventure that doesn't involve a gaming console.
Bushwalking in Bouddi National Park: Time to explore Bouddi National Park. Trek through the Bouddi Coastal Walk, where you might spot more than your kid's last missing sock. Keep an eye out for friendly wildlife and stunning vistas.
Whale Watching (No Mermaids Allowed): A magical experience awaits with winter whale watching. Just don't promise any mermaids (trust us on this one). The Maitland Bay Lookout offers spectacular views.
Winter Surfing at MacMasters Beach: Think of it as a bathtub without the rubber ducks. Uncrowded waves at MacMasters Beach provide a splashing good time.
Local Dining, Parent-Approved: Tired of cooking? Enjoy a family meal at Hardys Bistro. It's a place where food doesn't fly, and "Please pass the salt" replaces "Don't make me come over there!"
Stay with Beach Retreats: Why not get one night for free at any of these beautiful holiday homes? Spacious enough to hide the kids' iPads and even to hide from the kids themselves (if only for a moment).

We recommend checking out Atlas Beach House.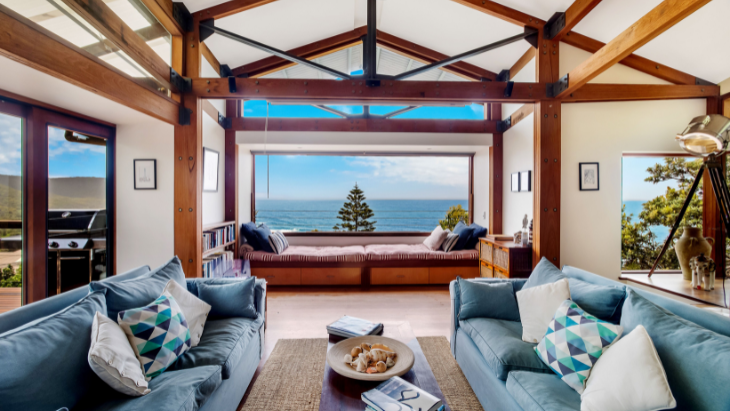 Avoca & Terrigal: Where Cool Parents Hang Out (Babysitters Not Required)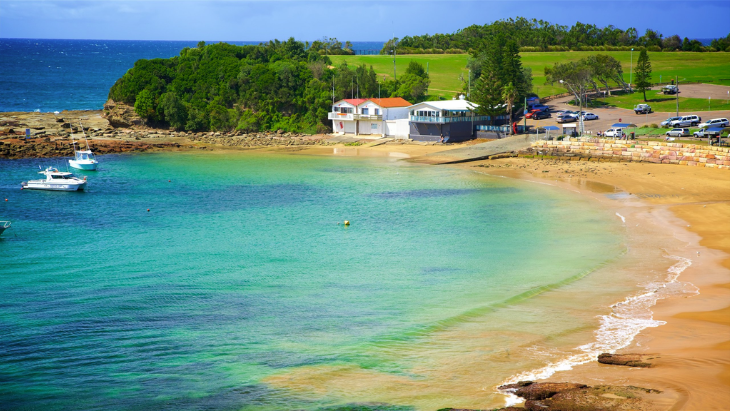 Remember the days when 'nightlife' meant more than reading bedtime stories? Avoca and Terrigal are here to remind you of those times but with your mini-mes in tow. It's like reliving your pre-parenting glory days, except this time, you get to share the fun.
Fine Dining without the Nuggets: At The Cowrie, you can savour gourmet seafood while your little ones explore a menu that doesn't start and end with hot chips. And yes, there's a kids' menu, so no negotiations are needed.
Cute Cafés with 'Grown-Up Juice': Head over to The Point Café for a cup of "grown-up juice" (coffee for you, milkshakes for them). Watch the waves while debating the merits of chocolate vs. vanilla with your future baristas.
Beachside Markets and Family Bargaining: Stroll through Avoca Beachside Markets, where you'll discover local crafts and the art of haggling. Teach your aspiring family of negotiators how to score a deal (training for future allowance negotiations).
Outdoor Adventure and Memory Making: Explore Terrigal Lagoon or take a hike at the Skillion. It's like a playdate with Mother Nature, only less muddy (we hope).
Stay with Beach Retreats: Book these beautiful holiday homes, and get one night free to debate whether you should spend it at a cocktail bar or catch up on sleep. (Who are we kidding, sleep always wins!)

We recommend checking out Avoca Blue Beach House.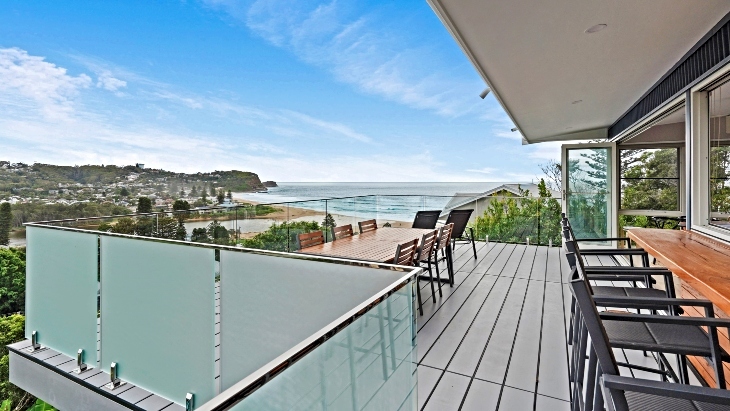 Ettalong to Patonga: Because Variety is the Spice of Parenting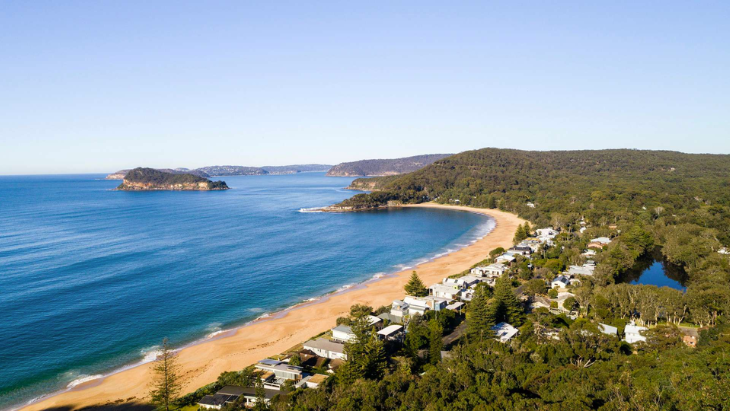 Ettalong to Patonga is like the Central Coast's version of your overstuffed nappy bag: it really does have everything. Packed with stunning beaches for your sandcastle architects (bring extra shovels) and kooky shopping for your alternative tween, it's a parent's dream destination.
Stunning Beaches: Let's face it, building a sandcastle is like assembling flat-pack furniture with the kids – you'll never find all the pieces. But at Pearl Beach or Umina Beach, who cares? You're too busy soaking up the sun or enjoying a family beach cricket game (watch out for seagulls; they don't play fair).
Market Style Shopping: Did someone say retail therapy? Ettalong Galleria is where you can trade your toy store expertise for some adult-level browsing. Check out Chic Boutique for mom's newest outfit and The Toy Shop for gifts that aren't last-minute school crafts.
Fine Dining: Remember when you used to savour your food instead of scarfing it down in between refereeing food fights? At The Boat House Patonga, you can enjoy seafood caught fresher than your toddler catches a cold. Want something more highbrow? Try The Box on the Water for a delightful blend of modern Australian cuisine that's so good you'll forget you ever knew the taste of microwaved chicken nuggets.
Stay with Beach Retreats: Enjoy one night for free in stunning holiday homes, complete with all the amenities you forgot to pack (did anyone remember the shampoo?).

We recommend checking out Whitecaps at Pearl Beach and Booker Seaside at Ettalong.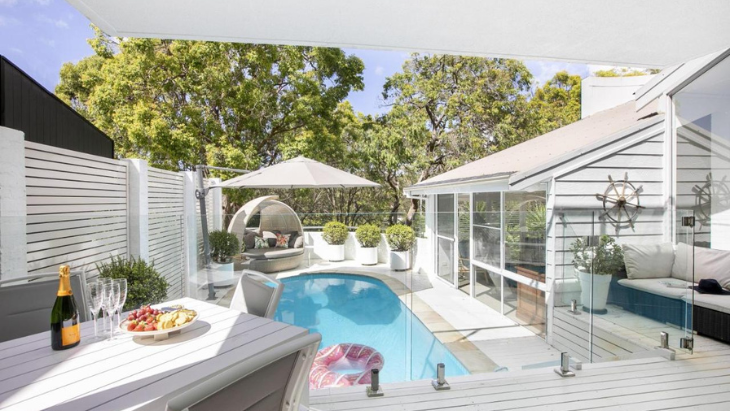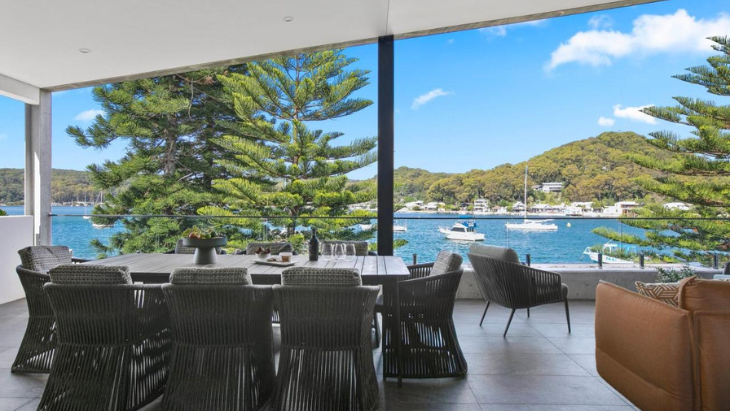 The Entrance & Magenta: Resorts, Rock Pools, and "Are We There Yet?" (Spoiler: It's Worth the Wait)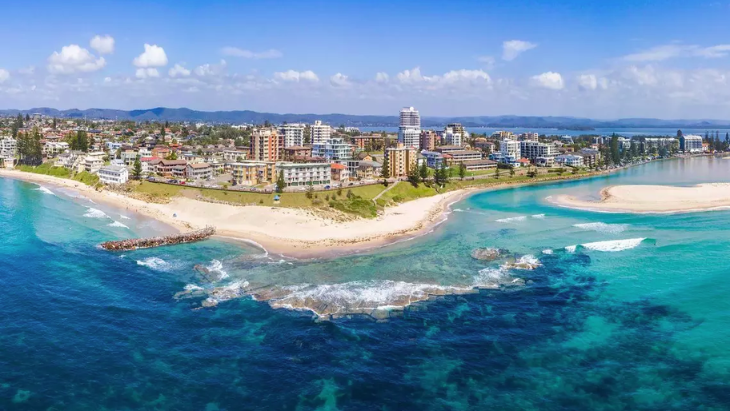 Have your kids already reached professional-level eye-rolling? Time to hit The Entrance & Magenta, where even the coolest of cool kids will drop the attitude.
Vintage Shopping at Long Jetty: Think your old toys are lame? Wait till your little ones discover The Sound Exchange, where vinyl records become fascinating relics. Or explore Daisy & Co Vintage, filled with treasures that'll make your kids' jaws drop further than when you dance in public.
Resort-Style Living at Magenta Shores: Imagine the glamour of a five-star resort without needing to re-mortgage the house. The lagoon and rock pools at Magenta Shores are so fabulous that teenagers will actually look up from their phones. They might even post a family selfie (filters negotiable).
Dining & Entertainment: Try Barretts Restaurant for a feast so delicious you'll forget about that time your youngest used spaghetti as a hat. For entertainment on a rainy day, hit up Central Coast Virtual Reality and Swim with humpback whales.
Biking by Tuggerah Lake: Swap the school run for a family bike ride around Tuggerah Lake. Enjoy scenery that'll have the kids saying, "Wow!" instead of "When are we going home?"
Stay with Beach Retreats: Book now and enjoy an extra night for free at these beautiful holiday homes. The WiFi is strong enough to handle even a teenager's social media habits.
We recommend checking out Pool Side at Magenta.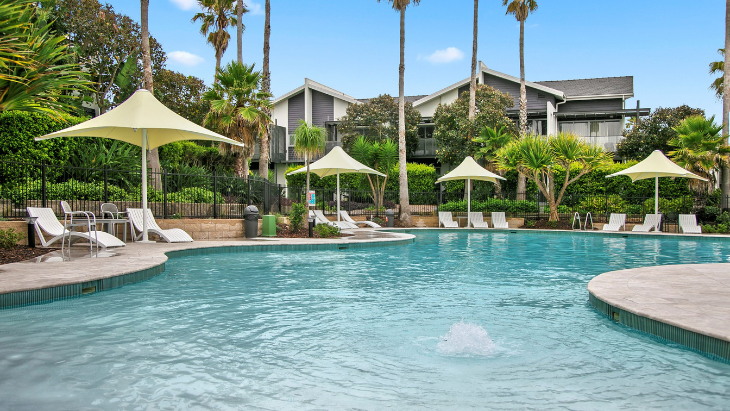 The Central Coast isn't just another place on the map. It's a sanity-saver, adventure land, and perhaps the only place where you can enjoy a cocktail without stepping on a Lego piece.
With Beach Retreats' special offers, you can extend the fun and your budget.

Special offer: Enjoy five nights for the price of four from 2 September - 30 November 2023 on all Beach Retreats holiday homes. Book now!
Want More Family Fun?
Pet-Friendly Accommodation on the Central Coast
Where to go Fruit Picking in Sydney & Beyond
Incredible Natural Wonders Near Sydney
Have you signed up for our newsletter? Join ellaslist to get the best family and kid-friendly events, venues, classes and things to do NEAR YOU!