Enter Your Kids Lockdown Art to Win Two-Nights at Crowne Plaza Darling Harbour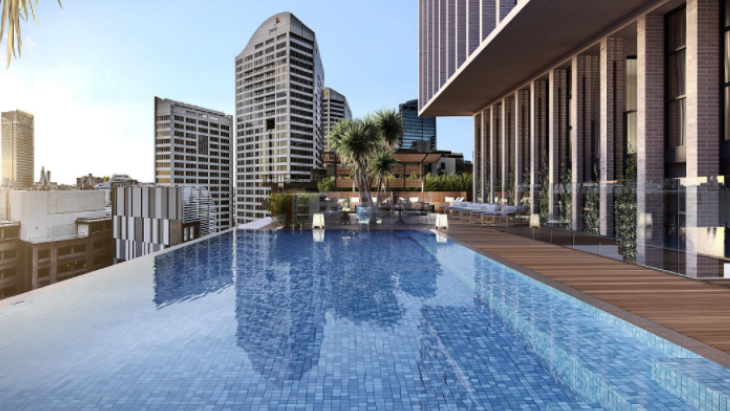 Every Sydneysider has their eye on the prize: the moment lockdown is finally lifted and adventures can once again be enjoyed.
And giving a nod to the light at the end of the iso tunnel, Crowne Plaza Sydney Darling Harbour have just launched a special competition where you can win a two-night stay for four, including breakfast and parking.
All you have to do is submit your child's best lockdown art or homework to the hotel's General Manager, Eugene Human, who was inspired to launch the competition after navigating home-schooling his two children, Eli, six, and Nevea, four.
Eugene said, "Running a hotel while at the same time home-schooling two kids is not easy. And that's putting it very politely. Parents around the country that are doing home-school at the moment, we salute you. We know it's tough, a lot of us at the hotel are doing it ourselves, and that's why we want to give back and give you something to look forward to."
Crowne Plaza Sydney Darling Harbour's Homeschool Hero will run through 2nd August, and submissions can be sent to [email protected] or via @crowneplazasydney
And even if you don't nab the top prize, entrants of the 'Homeschool Hero' competition have a shot at winning daily $100 vouchers.
The Crowne Plaza Sydney Darling Harbour is located in the centre of Sydney's CBD, close to everything the city has to offer and an ideal spot for a weekend escape or staycation, family outing or central hub from which to explore the city.
Go On, Keep Reading...
Simple Cooking Ideas for Beginners While You're Stuck At Home
Where To Get Groceries Delivered In Sydney
Which Shops Are Open Doing Lockdown?
Get Creative with Playdough
Cosy Cabins We're Booking Into Once Out of Iso