ellaslist❜s New Mum Feels Good About Her Happetite Food Gift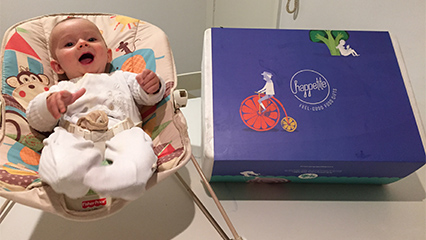 By: Natalie Stanley, ellaslist
I love food, good wholesome, nutritious, home-cooked food. Cooking however, has gone out the window since having my second baby who… DOES. NOT. DO. DAYTIME. SLEEP! Life in our household has been complete chaos since this cute little insomniac entered our lives six months ago!
A recent return to part-time work, has added a whole new dimension to domestic mayhem, so I was pretty ecstatic when I discovered I would be receiving the gift of a Happetite Food hamper to road-test.
Happetite Food is not your average food delivery company, it's a way of sending someone you care about a unique gift when they most need it, whether it's a time of celebration like having a new baby, or a time of sadness, when they're grieving. Think of those times when you want someone special to know how much you care. Instead of sending flowers, Happetite Food gifts are brimming with home-cooked, ready-prepared meals – a tastier and long-lasting alternative.
The Thrill Of The Delivery

I couldn't wait for our Happetite Food delivery. I was looking forward to knowing there would be tasty, home-cooked food on the table for the week ahead. My baby and 3 year old seemed to enjoy the surprise too, watching me opening the beautifully packaged box and the rustle of the pretty purple tissue paper.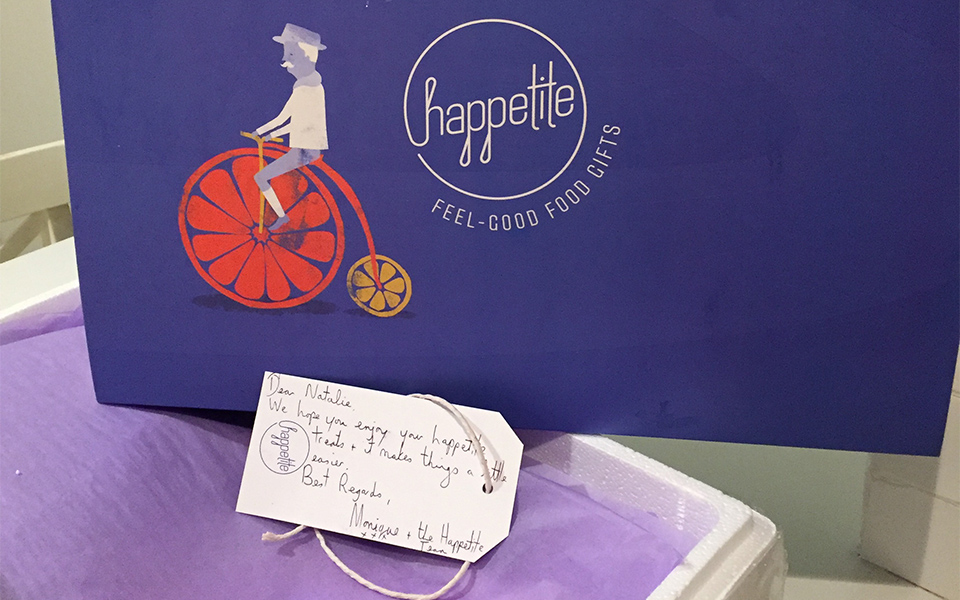 Can't wait to see what's inside the gorgeous packaging
Oh My, The Food!

Oh and the food! Proper hand-cooked comfort food; Pork & Bean Cassoulet, Nonna's Lasagne, Auntie's Apple Crumble. It was obvious there had been a lot of love and care put into the meals, even down to the hand written note, a really personal touch.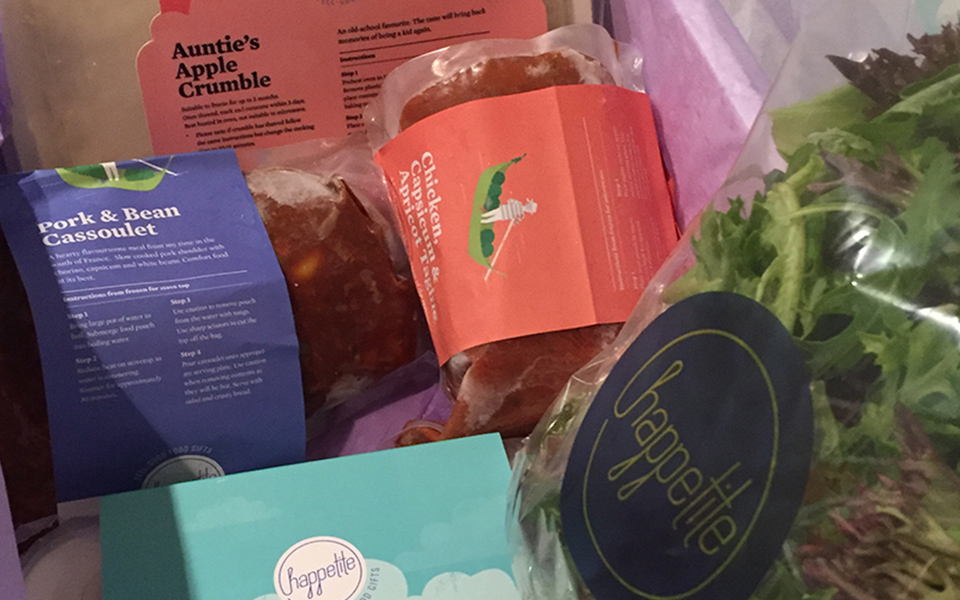 The delights inside the box
How It Works

Happetite Food is home-cooked comfort food at it's best. Completely ready-made so you either just pop the boil in the bag meal in hot water, or in the case of Lasagne, the oven, and you're ready to rumble!
The other great thing about Happetite Food, is the meals come frozen so you can stick whatever you don't want immediately into the freezer for when you really need it.
What Makes Happetite Different?

Happetite Food focuses on Feel-Good Food Gifts to the doorstep of someone special, for all the obvious occasions or for someone in need. Having experienced it myself, it's a real treat for time-pressed new Mums.
There are different gift sizes for every budget from 'Piccollo' – 1 meal, salad and sweet treat, to 3,5 or the super deluxe 'Amore" with 7 meals, salad, dessert, sweet treats, bread & gift.
Overall Opinion

Happetite is a fantastic service, quality comfort food at it's best!
Every meal provided a completely different experience. From a romantic meal for two (Pork & Bean Cassoulet) on the first night, to 'doing the sneaky' on my husband (fooling him into believing I had cooked the Chicken & Apricot tagine!)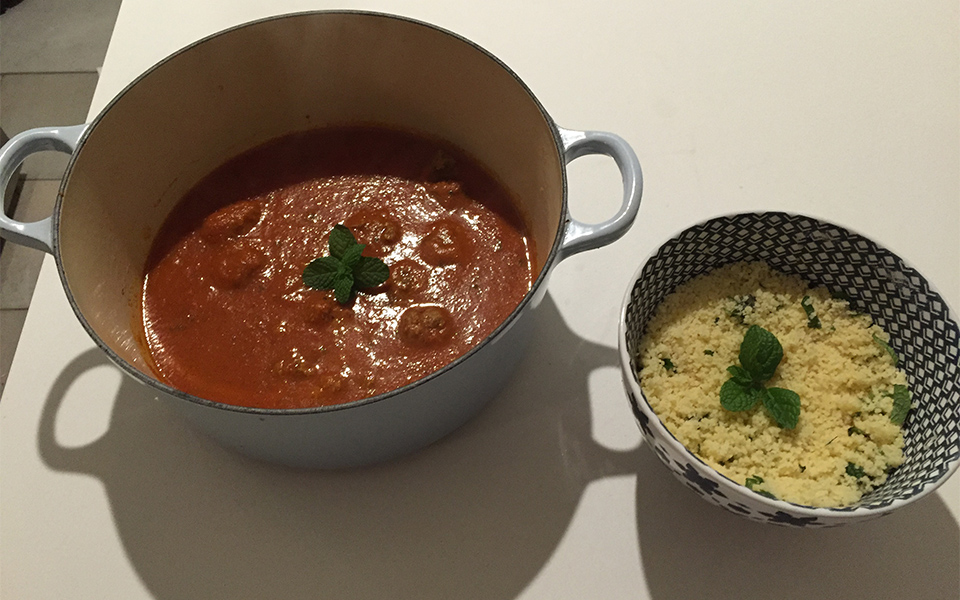 Chicken & Apricot Tagine – Yum!
Come the end of the week, I had invited a friend over for dinner and after a complete day of it with both the kids, I was able to simply whack the Lasagne in the oven, whip up the salad (from the bag!) and we were ready to rock and roll.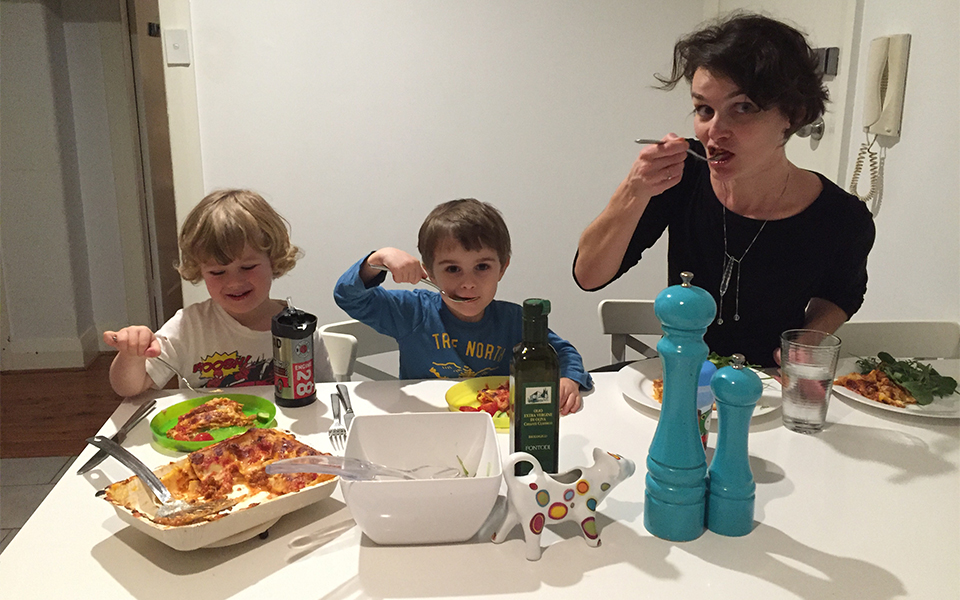 Lasagne and salad with friends
If you were to ask my eldest though, the best moment would have to be Auntie's Apple Crumble. Dessert is a complete rarity in our household so the sparkle of excitement in his eyes was priceless!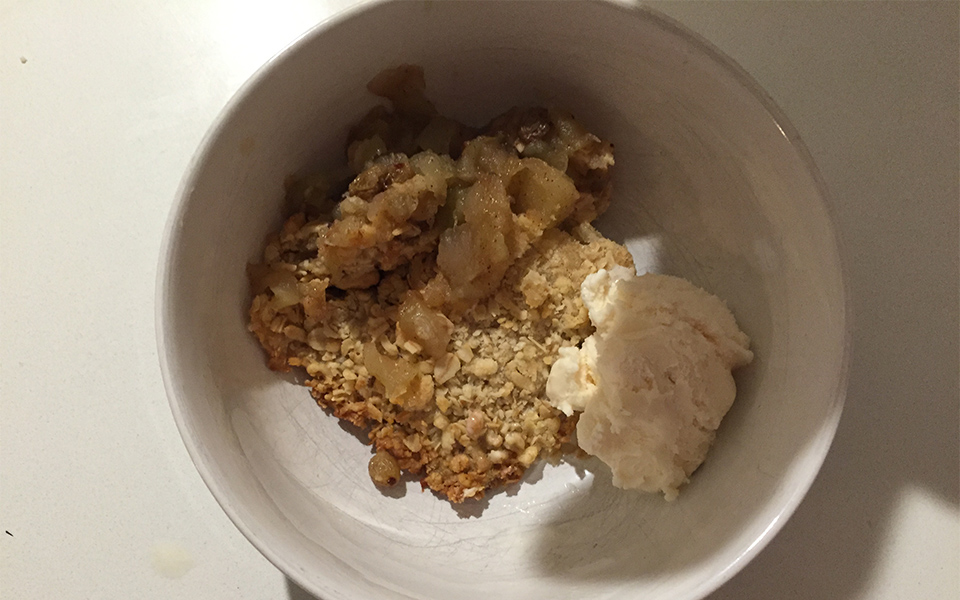 Apple Crumble – a real treat!
Value For Money

I wouldn't pitch this at the value end of the market. Think of this more as a really lovely gift for someone special or just a real treat to yourself on those weeks when you know you're at capacity. The masses of time I saved, allowed me to spend quality, stress-free time with my family, which to me was worth its weight in gold. Plus, portions were very generous! We felt that we got more than just 3 dinners with plenty of yummy leftovers.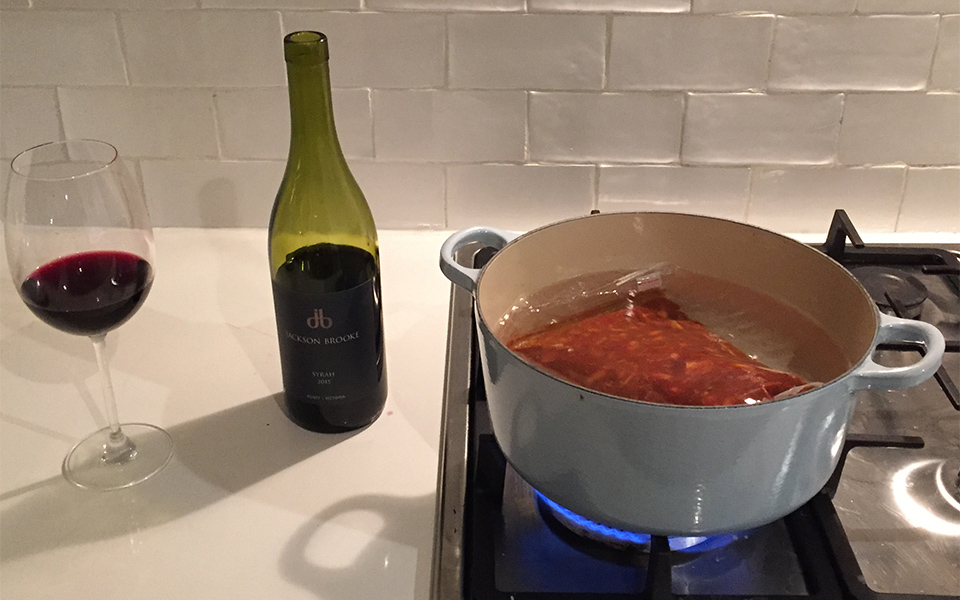 'Slaving' over dinner with a glass of wine!
Highly Recommended

Would I recommend it? Would I use it myself as a gift to someone I care about? Absolutely! It really is a great service; a wonderful heartfelt gift for a friend in need or to give yourself as a break from the monotony and stress of domestic life. It's not just the quality produce and tasty meals either, you can see how much thought, love and care has gone into creating Happetite Food as a brand.
Happetite Food Gifts are available for delivery across Sydney for sleep-deprived new mums and those in times of need. For more information and prices, visit their website.
Special Offer for ellaslist Readers
Order Happetite Food Gifts and if you mention ellaslist in the comment box, you'll get an extra sweet treat in your order.
Reviews
Looks wonderful even from Grandma's home cooking point of view! The children seem to love it as well as friends and hubby, so I look forward to trying it myself when I visit.