ellaslist Tests Peter Manettas Online Seafood Delivery Service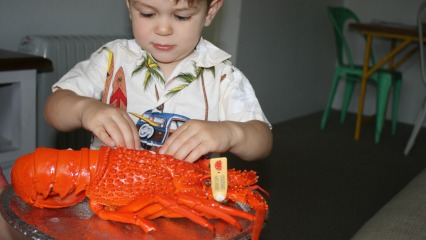 Christmas is well and truly underway, and it's not just the tinsel in shopping centres and the present orders coming through from our excited kids. For me, Christmas means warm weather, the scent of mangoes in the air and best of all, fresh seafood!
As a child I remember lining up at the fish markets with my mum on Christmas Eve, the crowds, heat and smells were like nothing I had ever experienced until I spent a few hours stranded at a Delhi train station many years later as an adult. In other words, unbearable. Fast-forward to now and with a toddler of my own, the thought of doing this sends chills down my spine. Then I heard about an online seafood delivery service, the Sydney-based Peter Manettas Seafood and I needed to know more. They are the first online fishmongers in Sydney who source the best quality sustainable seafood from around the country and deliver it straight to you. I thought I would give it a test-run before Christmas…. just to be sure if they could "deliver the goods" to a hungry young family.
Placing A Seafood Order

From the get-go it was easy, you simply place your order before midnight and Peter Manettas Seafood will courier it to you the next day, straight to your doorstep. With a camping trip planned for the weekend, I opted for a Friday delivery so we could have some fresh seafood that night and take the rest of the order in the esky for the trip, much to the delight of our camping friends. As we were in a rush and not exactly experts in the field, I was pleased to know that there was a service to fillet the fish, that lobsters could be cut in half and cleaned, and if you're feeling particularly royal, they'll even peel your prawns. We decided that as campers, it was best to make things as easy as possible – after all we might forget to bring the pliers!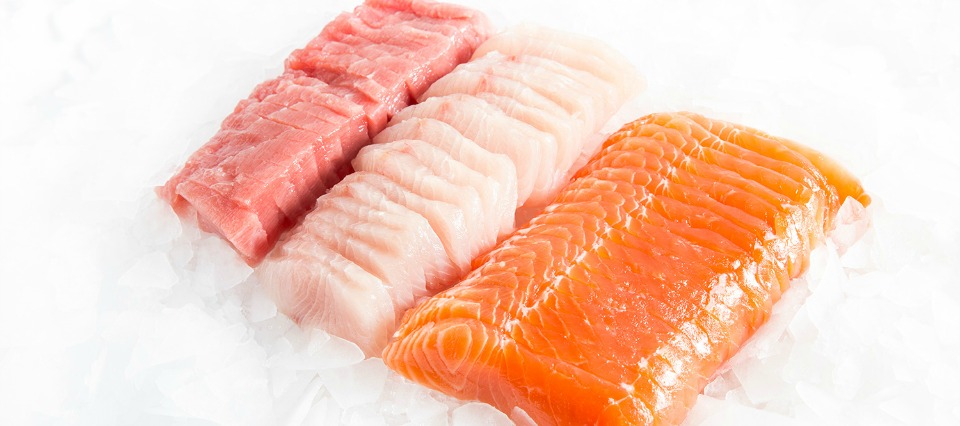 What To Order

If you're catering to big groups or just want to try a bit of everything, the mixed seafood packs are your best bet. We decided that sashimi would go down a treat with little ones, the mixed box included Tasmanian Salmon, Hiramasa Kingfish and Tuna as well as Sydney Rock Oysters ($89.99 a box). After all you know you're a Sydney mum when your kids are demanding babycinos, coconut water and sushi! While for us adults, the Rock Lobster and Large Ocean King Prawns were a real hit on the camp table, along with a few bottles of bubbly. If you're hesitant about camping, this is the best way to do it! I've always loved camping but with kids it can be stressful – parents need their creature comforts and seafood is up there with blow-up mattresses!

Fresh And Fabulous

It wouldn't be Christmas (or even practice-Christmas) without treating yourself and there's no better way to do that than with lobster. My toddler was so excited to open the box and see the lobster (or as he called it, "the cwab") – we didn't have the heart to tell him that we were would be devouring his new pet later that night while he slept! With some garlic butter (you can order that too), lemon and a glass of champagne it really felt like all of our Christmases had come at once. We decided to do a sampling of the order that night (just to make sure it was all good!) and tried the oysters, sashimi and prawns too – it was so delicious we wondered if we were mad taking it away to share with our friends.

All Prepared And Packed

Forget what Paul Hogan said, it's not prawns you want on the barbie, it's fresh fish. With a whole Ocean Barramundi from the Coral Coast ($48) on our doorstep we decided that stuffing it with lemon, tomatoes, garlic, spices and chilli was the best way to tackle this huge (over 3.3kg) beast of the sea. It was such a shame to discover that our camp site had a fire ban so we couldn't roast it on an open fire, but the electric bbqs we found still did an amazing job as we slowly cooked it flipping and turning it for an hour, while we all enjoyed the fresh, chilled prawns, oysters and sashimi. A little soy and wasabi for the sashimi, and some fresh lemon for the oysters was all we needed, proving seafood is the most hassle-free way you can camp in style. It all travelled so well in the esky and remained beautifully fresh. The fish was also a crowd pleaser, you should have seen us adults devouring it like savages – the delicious flesh was soaked in flavour from the overnight marinade and filled the campsite with the delightful smells of summer.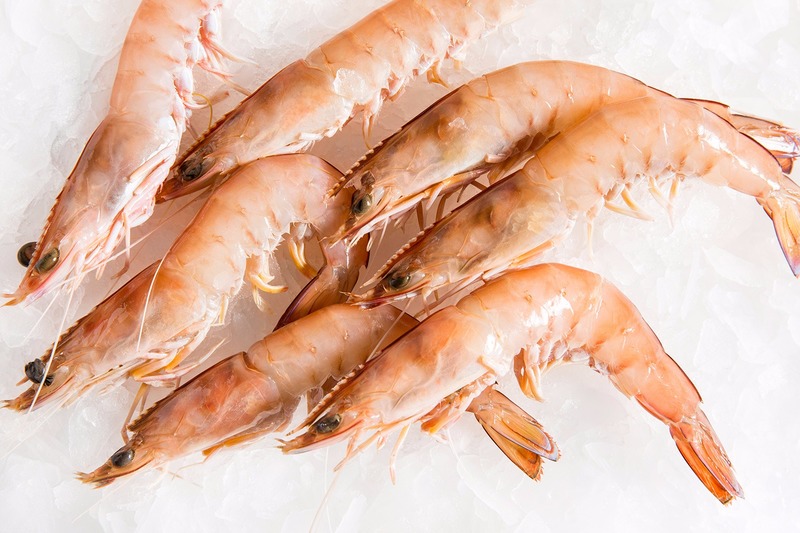 The only problem was the look of envy from passersby- their burnt sausages and soggy onion just didn't compare. If this mouth-watering seafood is a taste of Christmas, I say bring it on -I've never looked forward to in-laws and family politics so much!
Place your orders now by taking a look at Peter Manettas Seafood website or phoning 1300 095 746. On your day of delivery you will receive a text message tracking your order.