ellaslist Reviews Slumber Club - Teepee Parties To Perfection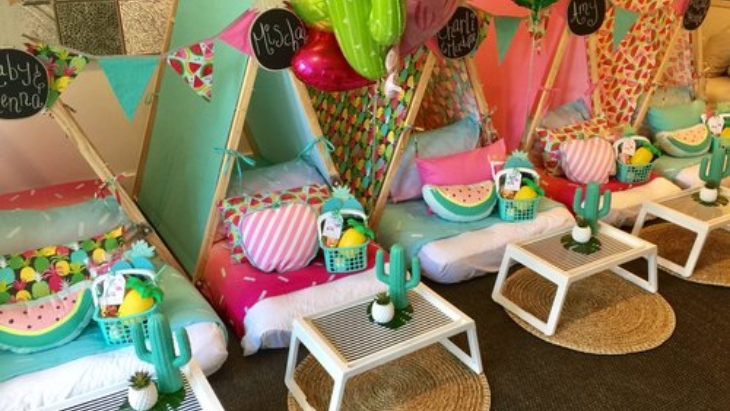 Let's face it, while parties are great fun for kids, they can be stressful and hard work for parents. So when I found Slumber Club, an amazing team who create a magical slumber party with a range of bespoke teepees and expert stylists, I felt the weight instantly lift!
Having 4 girls, I'm constantly asked for sleepovers but usually, it's only one friend at a time. So when my daughter asked for a slumber party to celebrate her 10th birthday, my head literally fell to my hands in despair! I know how special slumber parties are…. a timeless tradition for kids and an excuse to stay up late, chat, tell stories and indulge in the all-important 'midnight feast'. But having 6 girls (plus my other three girls) sleepover full of sugar when we've just moved into our new home was the last thing I wanted.
Enter Slumber Club. Shaunagh and her team arrived at my house and set up the room for the most beautiful and perfect slumber party, kitted out with individual teepees with mattresses, fairy lights, decorations, breakfast trays and night lights. Each girl had their own personalised drink bottle and a little party bag. The scene was set!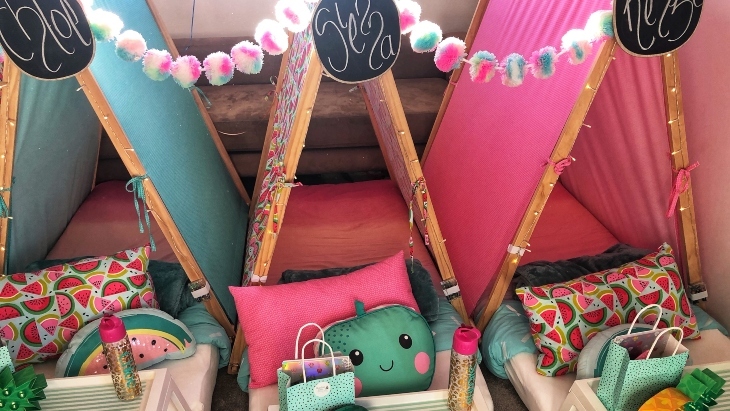 Not only is the birthday girl and her friends all set up for the best sleepover yet, but also my 2 younger daughters were set up with a special teepee in their own bedrooms, just so they didn't feel left out. Amazing!
Once the teepees were all set up, the team then moved to another room to set up the 'Selfie Station'. The Selfie Station consisted of a gorgeous curtain backdrop for photos with a shelf full of props – glasses, feather boas, hats, masks and so much fun stuff! Not to mention a giant game of Jenga, which the girls loved!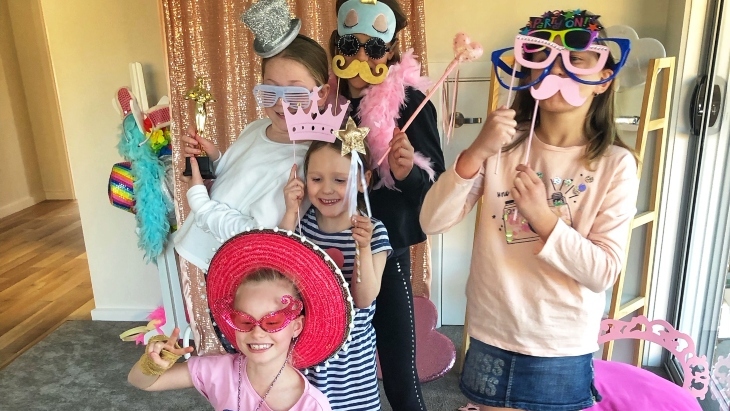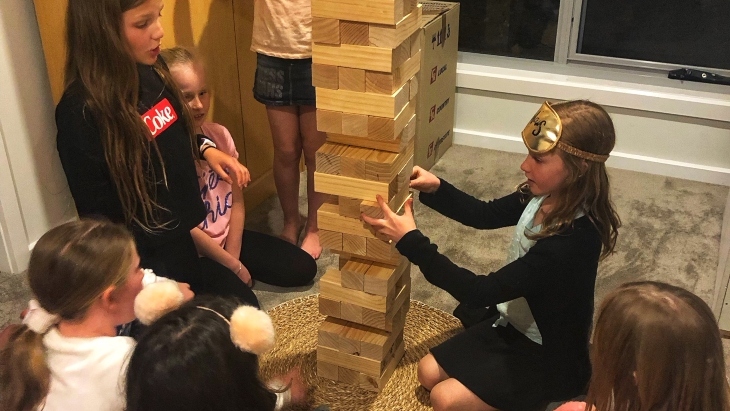 And for the birthday girl? A couple of extra-special keep-sakes – a letter night light (In our case, it was an 'S' for Sienna) and a personalised pinboard for all the selfie photos to go on. Such a great way to keep all those special memories from the night.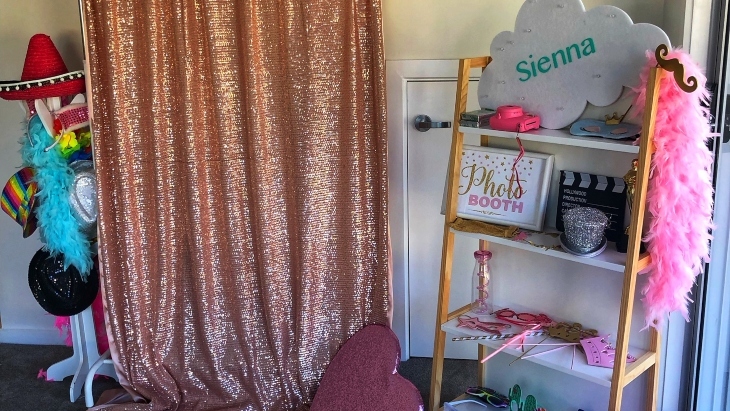 The care that was taken to make everything just perfect was second to none during the Slumber Club set up (around 1.5 hours). They even (with my permission) moved furniture around to make sure there was enough space for the party to go off with a bang! Shaunagh's professionalism and friendly manner was an extra bonus to what is such a great service.
With the rooms all set up, Shaunagh wished us well and was on her way. When the party started, the girls headed straight for the 'Selfie Station', dressing up and posing and taking pics with the polaroid camera left by Slumber Club. All the photos were pinned to the birthday girl's pinboard – memories created!
After some craft, dinner and cake, it was time for the girls to head to their teepees to watch a movie.
The girls snuggled into their individual teepess, cosy under their blankets and resting on their pillows. After the movie, the girls all went straight to sleep.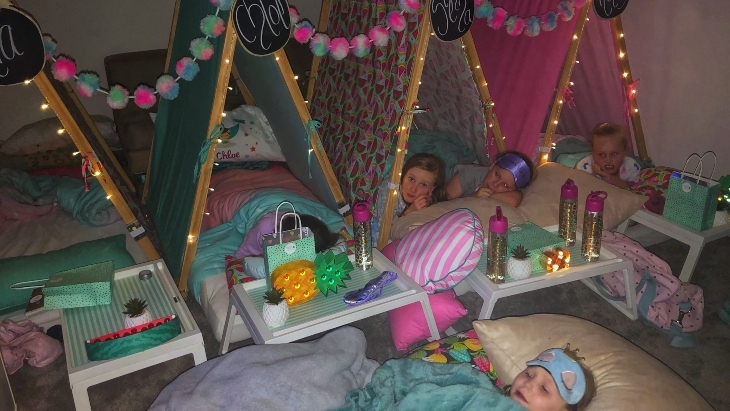 The next day, Shaunagh and her team came promptly at 11 am with coffees for my husband and I. They packed everything up so professionally – it looked like they had never been there at all. It was so great to have someone come and set up the party and pack up and take it all away again. Absolutely no fuss at all, which meant that all I had to do was focus on the birthday cake and presents - easy breezy!
I think I already know what kind of party we're having next year… Hello, Slumber Club!
For more information on Slumber Club Parties and Packages, please click HERE.
Tell them ellaslist sent you!