ellaslist Reviews The Pavilion Early Learning Centre Sydney CBD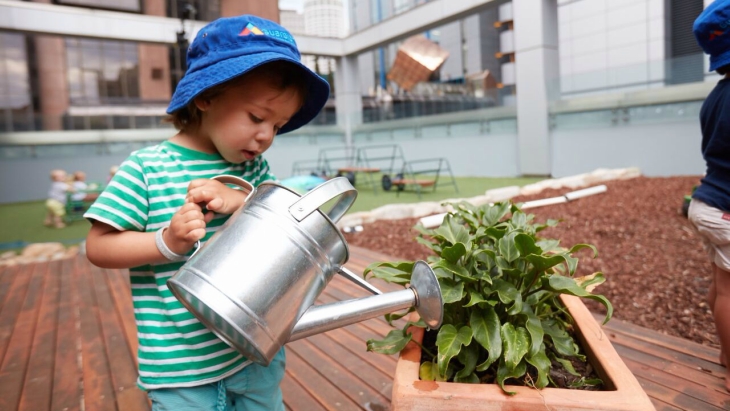 By: Ann-Marie Kutasi, ellaslist explorer
Having sent my own children to an assortment of childcare centres, I have had my share of ups and downs when it came to the services and facilities to suit my children's needs.
My criteria was basic: I want my little ones happy, introduced into an environment where they can explore and learn some new things, make new friends and feel a sense of excitement to revisit. I was happy to discover that Guardian Early Learning ticked all of these boxes for me, and more. It's not your typical childcare, it's so much more!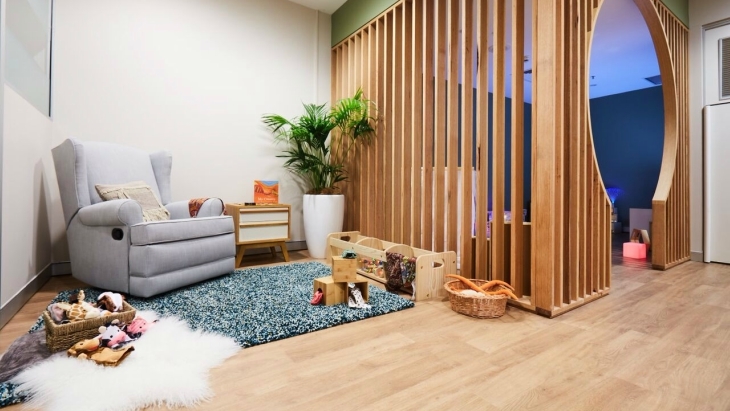 Close to the Action
Centrally located, The Pavilion Early Learning Centre is conveniently located only two minutes walk from Martin Place train station.
Up on Level 4 of The Pavilion, the hustle and bustle of the city is left behind. A table with freshly baked snacks for parents on the run, and a hand written menu written by the centres cook, Darwin, of the nutritious menu for the day. On this day, children were receiving apricot pastries for morning tea, beef and brown rice congee for lunch and carrot and turnip steamed cake for afternoon tea.
The centre caters for all dietary requirements. Children also have an indoor herb and fruit garden at the centre, and readily collect items to use in their meals.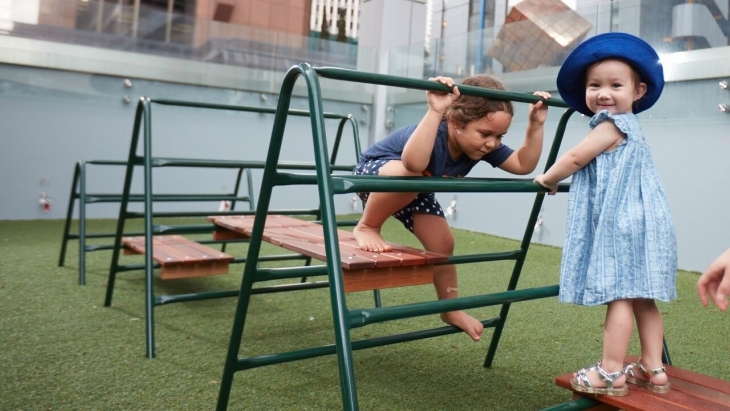 What Do You Want to Be When You Grow-Up?
As I walk into the centre I'm surprised by how spacious and open the learning spaces are. The Pavilion was designed so that children are placed into realistic environments that are familiar to them from everyday life. A kitchenette for future chefs, keyboards and a phone to inspire future business leaders, a nursery with baby dolls smuggled into cribs for those keen on role-playing as parents. The centre encourages children to utilise the skills they already have, as well as expanding new ones for the future. Educators at the centre, including Centre Manager, Helene Skarparis, place importance in interest led activities and furthering each child's knowledge in literacy and numeracy, preparing them with skills for the 21st Century.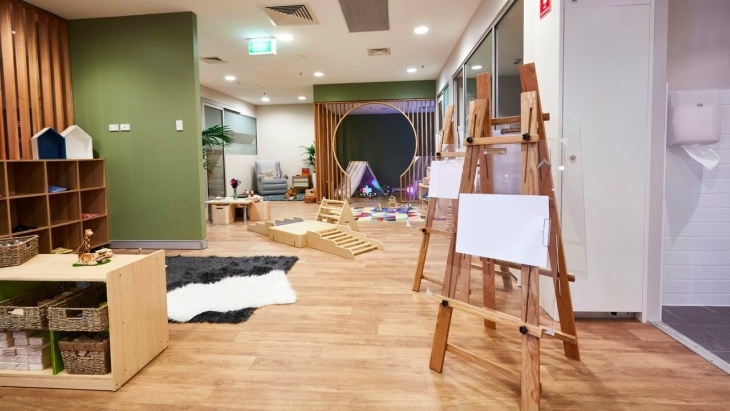 Is Your Child Ready for School?
The Pavilion prides itself on an open-plan environment. Although there are sections that better suit particular age groups, children are free to move wherever they wish. Helene explained to me how the toys are open-ended: meaning there isn't just one particular use, but infinite possibilities. Helene uses the Reggio Emilia approach that children are inquisitive and knowledgeable learners. It was explained to me that this helps children further their learning, have the freedom to become individuals and prepares them for school readiness and life.
Throughout the day, the centre offers an assortment of activities to keep the children entertained such as story-time, painting, cooking and excursions.
The Centre has an impressive outdoor area with a large open-space housing a vegetable garden, a sand pit (with construction toys to mimic the developments currently in the city) and a dining area which children set and an obstacle course.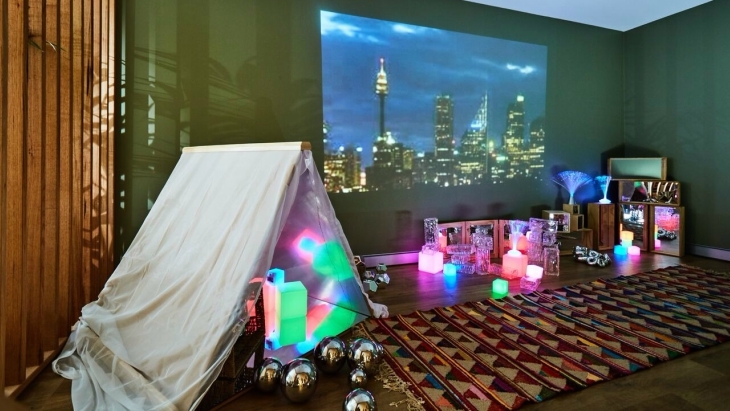 Restaurant Quality Food
What I couldn't help noticing on my tour was the delicious aromas coming from the kitchen. All the food is prepared in the centre by Darwin, The Pavilion's onsite cook. Having previously worked for the prestigious Quay, a three-hatted Sydney restaurant and well-known venues, such as the ICC and David Jones Food Hall, only the best is offered!
Nutritionally balanced meals and using only the freshest, most-wholesome ingredients are used to create meals like corn and pea fritters, chicken and avocado brown rice sushi and kangaroo bibimbap with spinach, cabbage and carrot are just a handful of some of the lunches prepared.
Salt and sugar are kept at a minimum, and all allergy and dietary requirements are also accommodated. I honestly did feel a touch jealous! Children won't go hungry here with five meals (breakfast, lunch, dinner and two snacks) served daily. I'm told the centre will also provide some snacks for those who have a long journey home.
I enjoyed my time at The Pavilion Early Learning Centre and felt a sense of sadness when leaving. My criteria was absolutely fulfilled and I certainty look forward to my next visit to The Pavilion.
Physical tours of The Pavilion are encouraged, and you can book a tour here. You can also follow this link to view the centre in 3D.
You can find them at: Level 4, 126 Phillip Street Sydney, NSW, 2000
Opening hours: 7.30am - 6pm
Ph: 13 82 30
Website: www.guardian.edu.au
Have you signed up to our newsletter? Join ellaslist to get the best family and kid-friendly events, venues, classes and things to do NEAR YOU!