ellaslist Reviews Teas and Green Cafe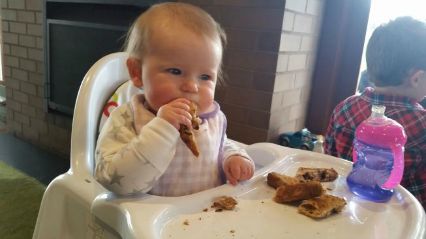 By: ellaslist explorer
Nestled in Wilton NSW, just a short 15 minute drive south of Sydney's Macarthur District (and just over an hour's drive from Sydney CBD) is the family friendly cafe, Teas and Green. The cafe is child-friendly by all accounts of the definition – yummy cost effective food, a selection of items on the menu most kids will eat, play areas inside and out and an array of activities to keep little (and big) people entertained.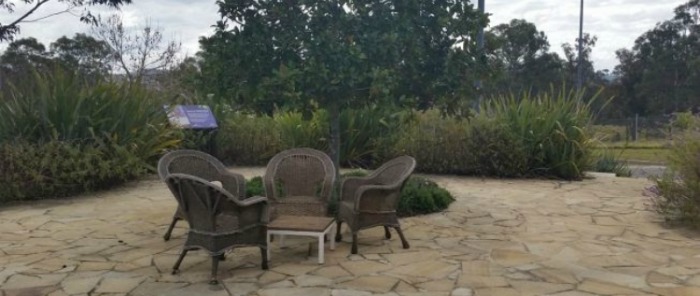 Ultimate Child Friendly Dining

Inside the cafe is spacious and has an open layout design. A variety of seating options are available from cosy lounge settings, table and chairs and also higher tables with stools. There is plenty of room for prams alongside tables and there are 4 highchairs available. The cafe provides several outdoor dining options- table and chairs under an alfresco area, an outdoor lounge suite under the trees or grab your meal as a takeaway and have a picnic on the well manicured lawns. A baby change table and nappy disposal bin is located within the disabled toilets.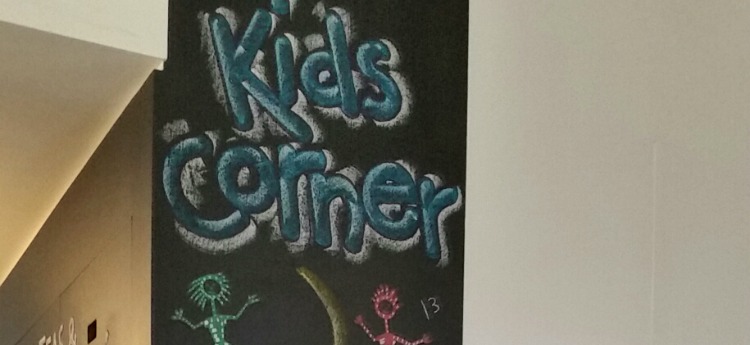 Grown Up and Kids Food

The menu is easy to follow and well priced with a selection of foods to cover most members of the family. A specials board is also available on most days which can be found near the counter. The cafe offers burgers, wraps, sandwiches, salads and pasta's. Meals are priced between $8-$13. The kids menu offers chicken nuggets, hamburgers and fresh fruit salad. Meals are priced between $4-$10. A selection of yummy cakes were also available.
There was a large selection of drinks available and the coffee was smooth and easy to drink. A regular cup of coffee was $3.50.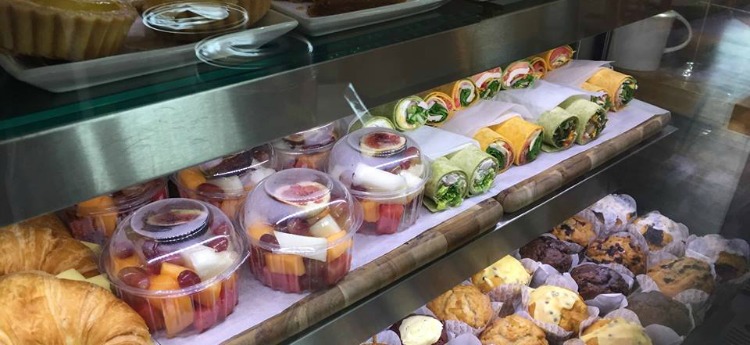 Special Features and Fun Bits

Indoors there is a wall which has been painted to form a chalk board with coloured chalk available upon request from the counter area to keep busy hands occupied while parents and adults chat in the warm atmosphere.
Outdoors the cafe provides a short mini golf course with small and big golf clubs available for those wanting a quick round and on the opposide side of the alfresco area is a playground which is both gated and covered by shade cloth.
Across from the cafe outdoor area is a gorgeous duck pond which has been safely fenced off.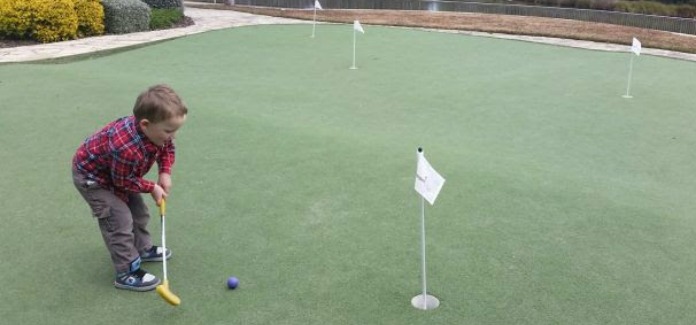 Why My Kids Want To Go Back

The Teas and Green Cafe had a relaxed and fun atmosphere. My kids loved the food options (especially the $1.50 mini lolly cups which are located on the counter) and loved all of the different activities which are available.
While the cafe is located outside of Sydney, the drive is an easy one- straight down the Hume Highway and take the Wollongong/Picton exit. The value for money delicious food and activities offered for kids makes it a worthwhile trip.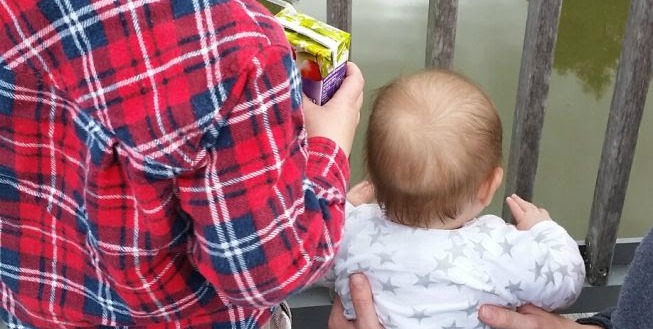 In a Nutshell
What makes the cafe kid-friendly - kid-friendly food, play areas inside and out, variety of activities for young and old
Atmosphere – country-style relaxed
The Food – YUM! and well-priced too
Value-for-Money – Excellent – portions are hearty
Special features and Fun bits – Mini-golf course, chalk board, gated play area and duck pond
Who is the cafe best suited for? - All ages of kids
What did you love – The food, the home-made cakes, the variety of things to keep the kids entertained
What You Need to Know
Open 7 Days – 7:30am – 4pm
Phone: (02) 4630 9496
Address: 30 Pembroke Pde, Wilton
More Info: Teas and Green Cafe on Facebook