ellaslist Reviews Baby Sensory Class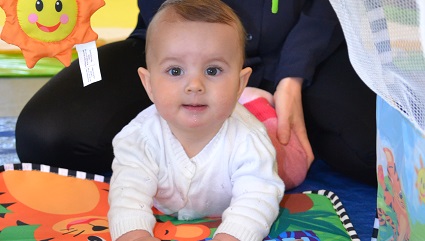 By: Lenore Pearson, ellaslist explorer
Our need to explore the world begins at birth. Soon after birth, a baby's brain is creating two million new connections every second! Why not welcome your baby to the world by joining in the fun of Baby Sensory classes?
Welcome Baby
Baby Sensory is a well-researched and carefully designed programme that supports the early development of babies through exposure to a diverse range of stimulating sensory experiences. Classes provide an enjoyable and easy-going environment for parents and babies to share in developmental play.
Recently, my daughter and I went along to a Baby Sensory trial class. Even though she was just a little older than the ideal age range, we were warmly welcomed and immersed ourselves in the Baby Sensory experience. My daughter was met with a colourful sensory play area, where mums and bubs are invited to play with before, during and after the class. She thought all her Christmases had come at once and thoroughly enjoyed herself!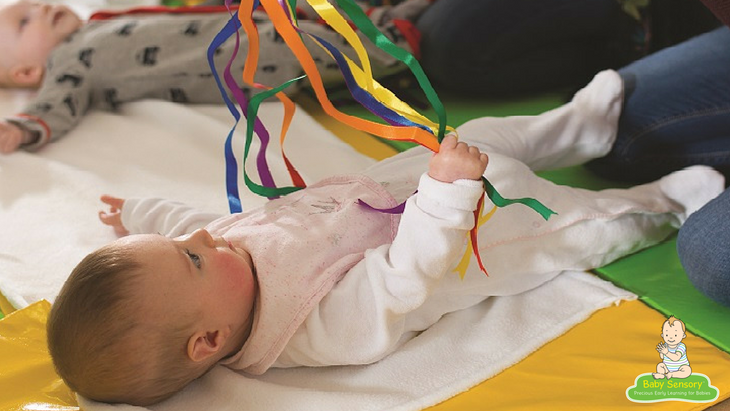 Say Hello
Classes run for an hour and begin with mums and bubs gathering in a circle on a padded floor mat so babies can be placed comfortably on their back in front of mum. Every class starts with a welcome song called, 'Say Hello' which incorporates sign language and repetition. This is then followed by 20 minutes of guided activities, a 20 minute break for feeding, nappy changes and sensory play and then another 20mins of activities. The class finishes with a 'Goodbye Song' to calm your baby down and (with any luck!) help them drift off into a nice long slumber.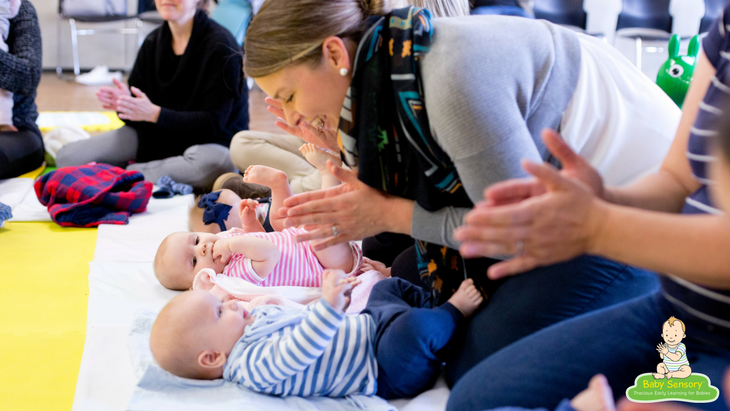 So Much Fun!
A typical Baby Sensory class includes a range of the following fun activities:


Bonding Techniques


Baby Massage and Reflexology


Sleep Techniques


Developmental Play and Games


Baby Exercise


Sign Language


Music and Dance
One activity that was particularly enjoyed by all involved the use of various flashing orbit sensory balls. All the babies were mesmerised by the flashing lights and colours that encouraged them to follow the ball and interact with it. This was something I wanted to try at home and, needless to say, my small investment in a flashing sensory ball has been a worthwhile investment for hours of entertainment.
Why We Love It


Sensory play facilitates brain development and promotes bonding between mum and bub


Great for first time mums to connect and socialise with other mums


No baby is too young – classes start from birth


Activities are simple and can easily be replicated at home


A lovely way to spend quality time with your baby


A wonderfully supportive and flexible environment, where screaming babies are more than welcome!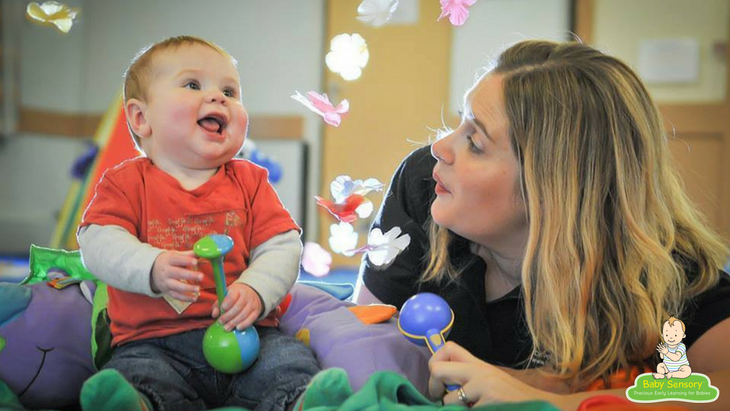 The Details
There are currently three classes running:


Birth to 6 month old babies
7 months to 13 month old babies
13 month to 3 years class called Toddler Sense
COST: $175 per term
LOCATION: Find a class near you here.
BIRTHDAYS: Need an idea for a birthday party? Why not book a Baby Sensory party? Suitable for all babies up to 15 months.
Hello! My name is Lenore, proud mumma to three gorgeous kids, amazingly awesome wife to one cool dude and self-professed travel addict! I started out my career as a primary school teacher for five years, which, second to having my own kids, was extremely rewarding for me.
While I was pregnant with baby number 3, and slowly going insane pacing (waddling) up and down the house, I felt I needed to keep my mind active and decided to take up a Diploma in Travel and Tourism, because I clearly wasn't going to have my hands full enough with three kids!
I am all about exploring. For me, living a full life is about collecting amazing experiences from as many incredible places as possible. Travel and adventures fuel my imagination and I love sharing them in the hopes of inspiring the explorer in each of us! Along with my family, I have been fortunate enough to have discovered lots of places already.
I am super excited to be an ellaslist Explorer, aiming to provide very real and practical information for families looking to create their own adventures and experiences. I am forever researching new and exciting things to do with the kids and I look forward to sharing them with you.
I have also just launched my own travel blog 'Little Miss Piggy' a treasure trove of travel inspiration and unique experiences in and around Sydney and abroad.
Reviews
I attended this amazing class at Ryde and just loved it. Nat was our class leader and I talk about her to everyone who has a baby. She was so knowledgeable and so interesting to listen to. Will be going back with baby no. 2!
I loved seeing his review on Baby Sensory! It quickly reminded me as to how much my baby benefits from these classes. We attend The Ponds Classes and our teacher is Nat who is just awesome at explaining things and helping us out with developmental questions we fire off at her! I highly recommend this class to anyone , its a ton of fun and my 7 month old bub has enjoyed everyday we go for the last 6.5month! Marissa G