ellaslist Review: Hitting The Road In The All New Ford Puma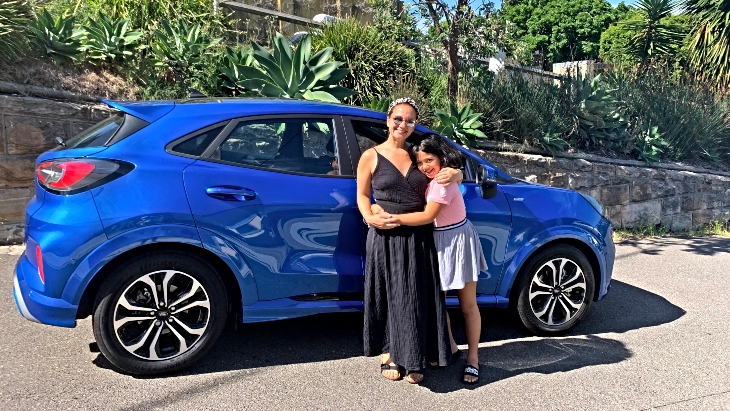 Sadly, it's been over a decade since I've found myself behind the wheel of a brand spanking new automobile, so the idea of taking a fresh Ford Puma for a spin inspired fever pitch excitement. What's more, this little feline isn't just a new car, it is a brand new model, recently launched into the super cool mini-SUV market.
First Impressions Count

Believe it or not, the sleek, curvy body of the Puma was immediately reminiscent of a high-end sports car: "It looks like a Porsche!" was the unexpected reaction to the first glimpse of its hood and headlights. The interior is modern, generous and comfortable, with plenty of space for our little family, and the roomy rear boot stowed all our gear effortlessly (plus the false floor revealed a secret compartment for extra storage). With its electric blue hue, sporty personality and expansive sunroof, I knew from the get-go that this car was made for fun. It is, however, also designed to deliver a safe, stress-free experience with a range of smart features and intuitive technology.
The Getaway Car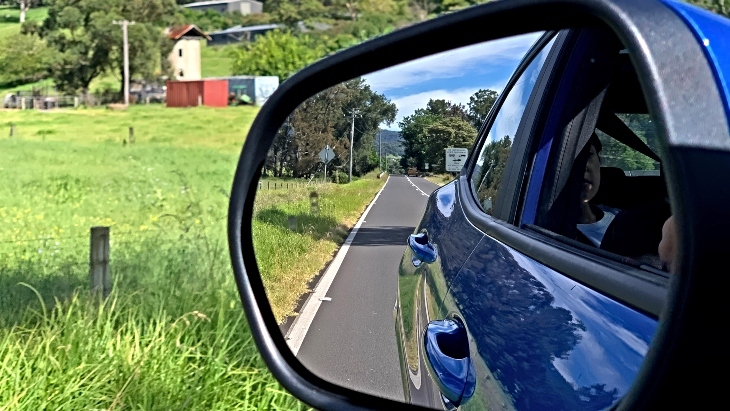 Perfect for our annual long weekend road trip to the NSW south coast, the Puma is an easy-breezy ride with an engine that purrs so lightly, you barely know it's on! With so many nifty functions from keyless ignition and cruise control to voice-activated commands and parking assistance, the Puma had everything we could possibly need at our fingertips with its endless connectivity. The steering wheel is the epicentre for the Puma's innovative array of push-button controls and you can personalise the entire driving experience, with everything projected clearly at eye level on the digital driver display.
Safety First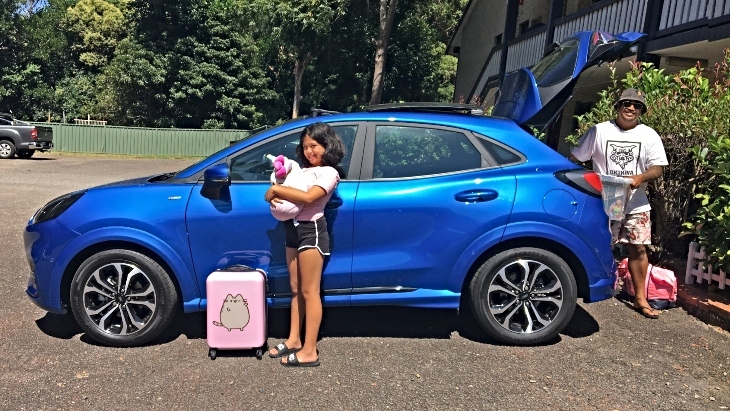 A stand out feature, particularly for families, is the Puma's five-star ANCAP safety rating and, honestly, the range of safety functionality was jaw-droppingly impressive, going beyond the adaptive cruise-control to include seat-belt check, lane-keeping assistance, traffic-sign recognition, speed-limit monitoring and traffic alerts.
My Favourite Ford Puma Features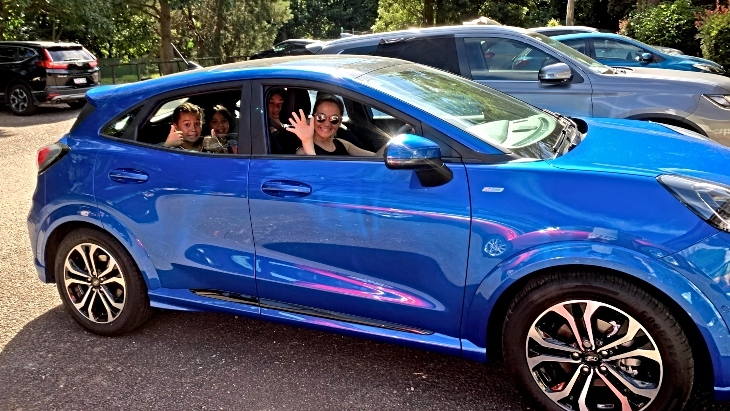 LIM Control
This little button was my best friend, especially because it was a double-demerit points weekend. All you have to do is press it, and it will keep you at the correct speed limit, alert you if you are going over and warn you when you need to slow down. Genius!
Wireless Charging Pad
No pesky phone cords all over the place! The console has an in-built station to charge your smartphone, so your road-trip playlist will always be available.
Panoramic Sunroof
This coveted feature generously extends between the front and rear seats, each with its own adjustable shade cloth to filter out any excessive sunlight.
Dual-Screen GPS
As well as displaying your route on the floating touchscreen, the GPS relays every upcoming twist and turn directly in front of you on the driver display.
Fuel Efficiency
The entire long weekend trip to the South Coast and back took about ¾ of a tank of petrol, only requiring a $45 top-up. Bargain!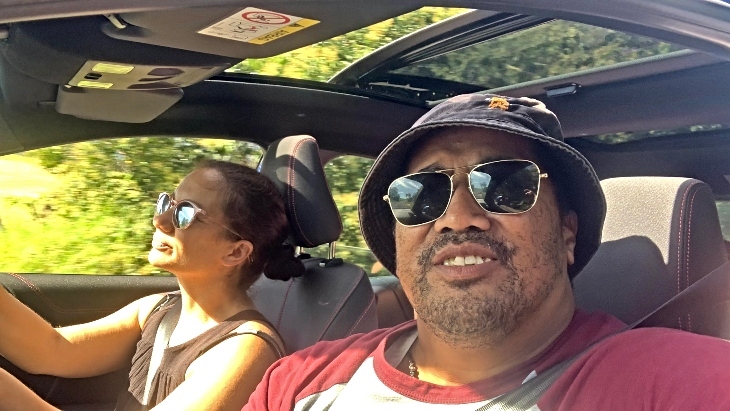 A Very Clever Car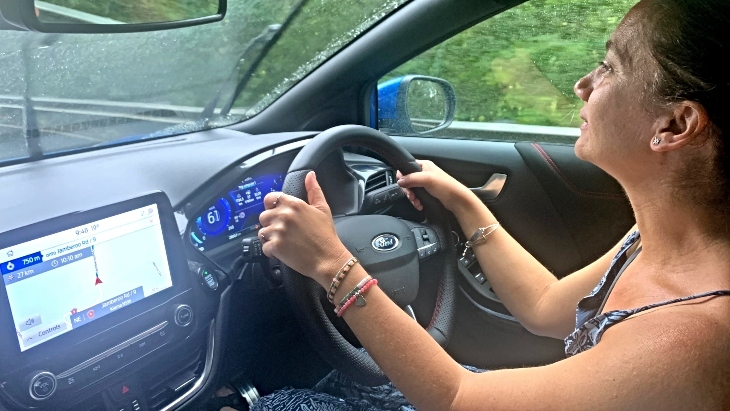 Other amazing automated features of the Ford Puma include the lane assist sensors that stop the car from veering and pull it back in line, the rain-sensing windscreen wipers that spring into action when the weather turns (as it did for us!), several different drive modes that you can choose from to match your changing driving conditions and the hands-free power tailgate so you can access the boot with just a kick of the leg, when your hands are full of schoolbags, groceries or luggage!
The Verdict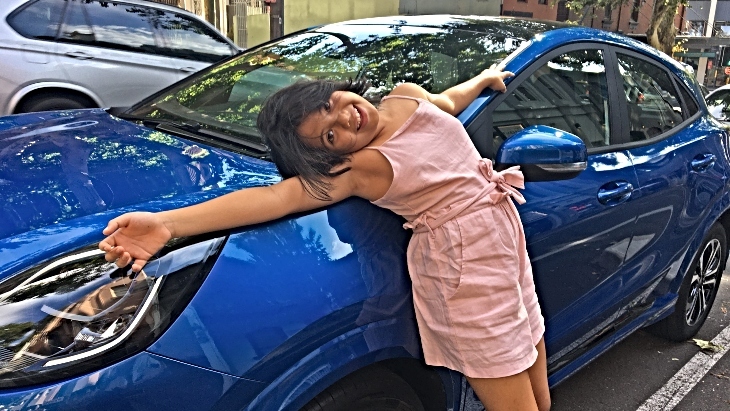 On a longer-than-usual trip, especially with kids, you want - and need - the little touches that turn a humdrum drive into an enjoyable part of the holiday. The Ford Puma packs a ton of comfort and style into the mini SUV and, paired with the clever connectivity, made the journey a breeze, even for this rookie!
With astute attention to detail, the Ford Puma delivers on its effortlessly stylish tagline. From the city streets to the open road, through unexpected rain and glorious sunshine, it was a smooth, pleasurable driving experience that took safety seriously. The only thing that could have made my experience better is if I didn't have to give it back…
Want to get behind the wheel of an all-new Ford Puma? Book a test drive!
Road Trip Inspiration
Kid-Friendly Vineyards In The Hunter Valley
Top 10 Places to Take the Kids Glamping Near Sydney
Best Family Day Trips And Drives In Sydney

Have you signed up for our newsletter? Join ellaslist to get the best family and kid-friendly events, venues, classes and things to do NEAR YOU!