ellaslist Has A Bouncing Good Time At A Funky Cafe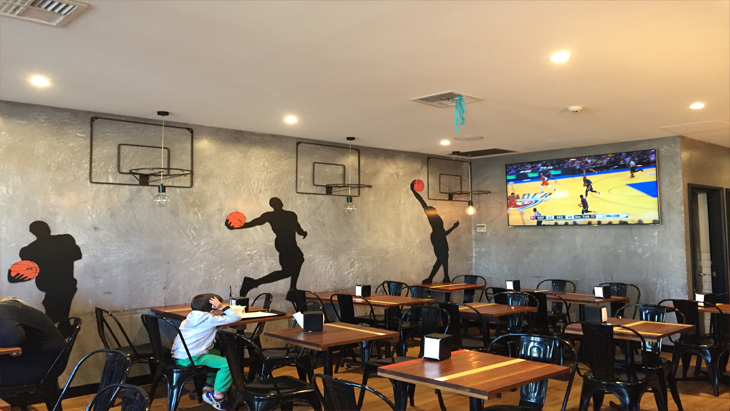 By: Natalie Roach, ellaslist explorer
"I would rather be playing basketball!" If you eat, sleep and breathe basketball, you'll love the super funky basketball themed Dribbles cafe in Essendon.
Dribbles All Around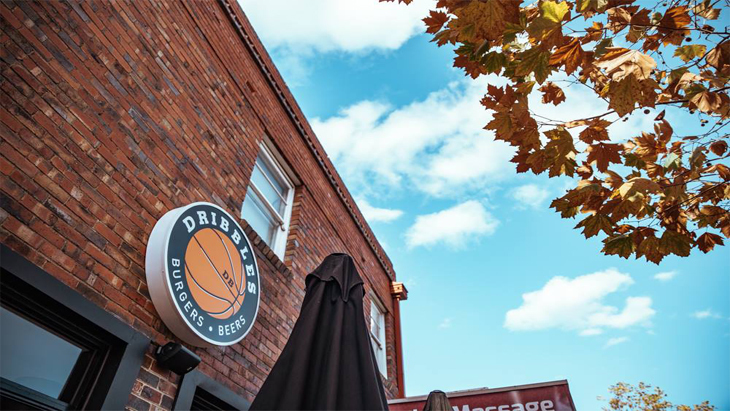 Melbournians are loving their burger places but Dribbles stands out from the others. Not only do adults love this place but so do kids! It's hip and funky and serves delicious burgers and milkshakes. If your kids love basketball, then this is the place to take them!
Bounce To It
Dribbles is all about basketball with basketball always being played on the big screen tv. They don't discriminate I've seen women's basketball on the big screen too. The menu is basketball themed but more on that in the food section. There are rings up for decoration and the tables are made from old basketball courts still with markings on them. Tunes are always playing making this place a very cool place to hang out.
Burger Galore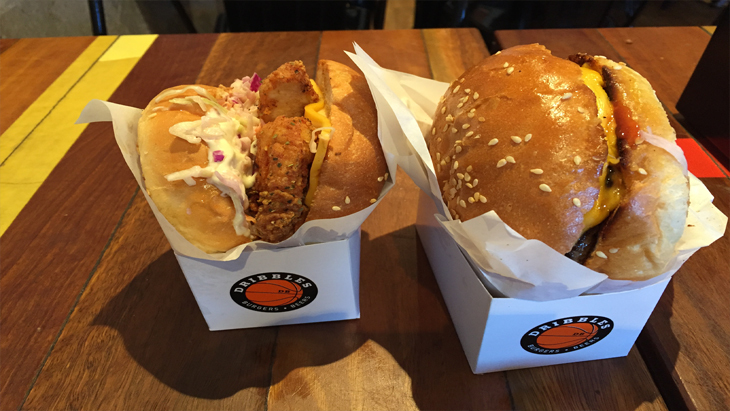 This place is known for its burgers getting rave reviews in 2016 and 2017. The menu isn't extensive but the burgers are great and each burger is named after one of the all-time best basketballers Michael Jordan, LeBron James, Shaquille O'Neil, Landry Field (not sure if he was chosen for his greatness or closeness to a vegetarian style burger) and Larry Bird. This is where the arguments on Jordan vs LeBron really need to be had.
My favourite burger has to be the Birdman with southern crispy fried chicken and coleslaw making it delicious and sometimes messy but it's very filling you don't need a side. If you think you can fit something else in the onion rings and chilli cheese fries are delicious. My 4-year-old son devoured the Little Dribbler and loves this place.
There isn't a kid's menu but there is a kids pack option with bite sized chicken pieces, chips and a drink. This place is more suited to 8+ so most kids this age will enjoy the Little Dribbler which is quite big for a kid's burger.
If the adults want a beer on tap or cider to wash down the burger and fries these are also on the menu.
Gluten free burger options are available.
The Extras
While we were there one day a big group of young teenagers came in for a birthday party lunch, it was fantastic the way it was well organised and seating was reserved. Great idea for a birthday party for kids who want to be cool. They don't have a party package but you can reserve seats.
With limited seating indoors there is an outdoor dining area which is covered and heated in winter. Try going outside peak times to avoid the weekend crowds.
Toilets were clean and easy to access. There is parking available on the street and at the Coles carpark just near the restaurant. Tram 59 will also take you there.
In a Nutshell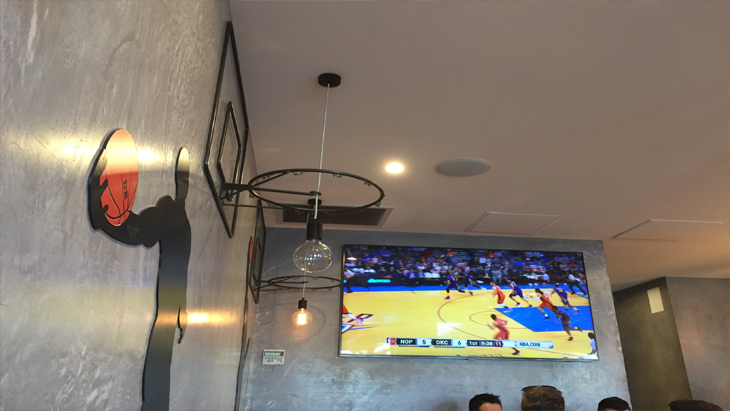 What makes the cafe kid-friendly
Don't think this is a little kid friendly place because there isn't a playground or anything similar but this is a cool burger restaurant where the kids can be noisy and watch basketball. More suited to older kids but my young children love this place and so do their friends.
Atmosphere
Cool, sporty, funky and noisy with basketball and music being played
The Food
Burgers, milkshakes, fries, beer and cider
Value-for-Money
The burgers are very filling so compared to what you pay at other burger places its good value but not cheap.
Special features and Fun bits
The atmosphere is the special feature, adults and kids love sitting in the cool restaurant made to look like a basketball court whilst watch some NBA.
Who is the cafe best suited for?
Best suited for kids 8+ but I've seen many smaller kids in there including my own. If your kids love basketball this is the place to eat!
What did we love
The theme, it flows well in the décor and with the burger choices. It's hip and funky yet family friendly. Service was quick and an easy night out with young kids.
What You Need to Know
Opening Times - 11 am - Late 7 days a week
Phone: 9972 3827
Address: Shop 2/1142 Mt Alexander Road, Essendon
More Info: see website